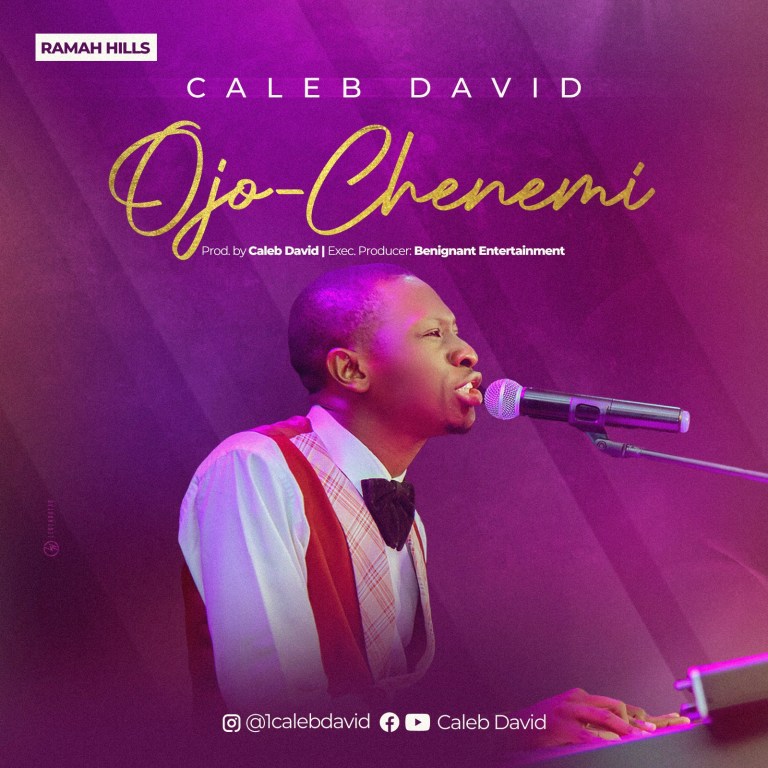 Caleb David – Ojo-Chenemi | Download Mp3 (Audio)
Caleb David – Ojo-Chenemi | Download Mp3 (Audio)
MP3: Caleb David – Ojo-Chenemi
Nigerian Gospel Minstrel Caleb David comes through with a new song titled "Ojo-Chenemi' this 2021 and it is right here for your free download. The Abuja Based Gospel Music Minister & producer drops the highly anticipated song after his last single which was released in 2020.
ALSO, READ Lyrics Of 'All Because Of You' By Elijah Oyelade
This new song is a soothing tune accompanied with amazing lyrics that resound the safety and security we have in Jesus Christ who died that we may have life abundantly and strong declarative lyrics against fear.
ALSO, CHECK Alex Amos Ft. Teekaywitty – Not Afraid | Download Mp3
The self-produced song with Benignant Entertainment as the executive producer is now available for downloads.
DOWNLOAD MP3: Caleb David – Ojo-Chenemi BELOW