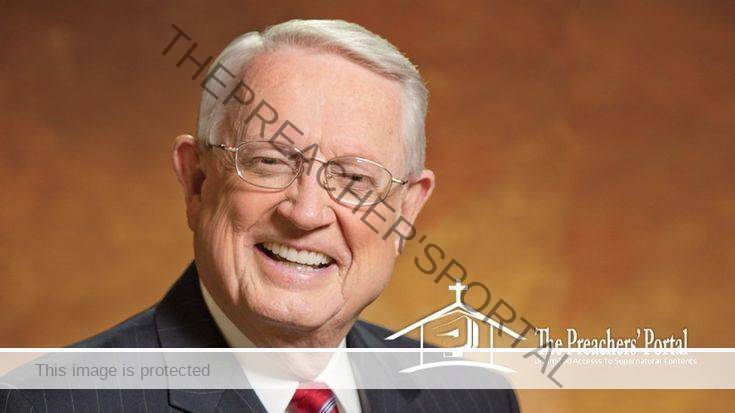 Chuck Swindoll's Insight for Today 13th July 2022 Devotional
Chuck Swindoll's Insight for Today 13th July 2022 Devotional
CLICK HERE FOR PREVIOUS READING 
Insight for Today 13 July 2022 Devotional Written By Pastor Chuck Swindoll
TOPIC: Acting Decisively, Part One
MESSAGE
I like Joshua's style in Joshua 24:14–15. Like a good leader, he laid out the facts. He exhorted those about him to get off the fence and get their spiritual act together. And he encouraged personal authenticity and strong commitment . . . but not once did he pull rank and fall back on intimidation to get his way. He risked being ignored and rejected when he left the final decision up to them.
ALSO READ, Chuck Swindoll's Insight for Today 27th February 2022 Devotional
He respected their right to follow his advice or walk away when he told them, in so many words, "Make up your mind!" But there was never any question where he stood. He had weighed the evidence, considered the alternatives, and come to a settled conviction—he and his family were going to serve the Lord God, no question about it. But what others would do was strictly up to them. They would have to decide for themselves.
Unusual combination. A strong leader who knew where he was going, but gave others the space they needed to choose for themselves. No threats, or name-calling. No public put-downs, exploitation or manipulation or humiliation. He didn't play on their emotions or attack their alleged ignorance or use some gimmick to gain strokes in defense of his position.
He knew what God would have him do, and he realized the consequences of their choosing differently . . . but they needed to weigh those issues for themselves. It needed to be their decision, not his. At that point, he backed off and said, "Now you decide."
That's not only smart, it's an evidence of two admirable virtues: security in himself and respect for others. Today, it is clear to all of us that Joshua made the right decision back then. From our objective perspective, he chose the correct alternative . . . as they also did later on.
Chuck Swindoll's Insight for Today 13th July 2022 Devotional
But note again that he didn't hurry his people to opt for his position. Joshua knew that if they didn't wrestle with the issues on their own, the resulting decision might be superficial . . . fragile . . . a commitment that might very well melt under the inevitable heat of difficulty and trial.
Nevertheless, there will always be some who want others to make their decisions for them. Many individuals in Christendom are continually looking for some evangelical guru or superstar pastor or bionic authority figure to cosign for their lives.
It takes the restraining power of the Holy Spirit to withstand such tempting invitations to take control. It is helpful to remember that every time we yield to that destructive desire for power we retard others' growth toward maturity. Making one's own decisions develops healthy mental muscles. But I repeat, there will always be a few who crave to be told what to do. They are the ones who remain so indecisive their favorite color is plaid.
We'll talk more about acting decisively tomorrow.
As a leading program in Christian broadcasting since 1979, Insight for Living airs in major Christian radio markets around the world, reaching people groups in languages they can understand. Chuck's extensive writing ministry has also served the body of Christ worldwide and his leadership as president and now chancellor of Dallas Theological Seminary has helped prepare and equip a new generation for ministry. Chuck and Cynthia, his partner in life and ministry, have four grown children, ten grandchildren, and seven great-grandchildren.
Chuck Swindoll's Insight for Today 13th July 2022 Devotional
JESUS IS COMING SOON!!!
ARE YOU BORN AGAIN? IF NO, ACCEPT JESUS NOW
Accept Jesus Christ today and secure a life of eternal rest and Glory …
Say this 1 Minute Prayer

Lord Jesus, I believe you died for my sins, Forgive me of all my iniquities. I accept you as my Lord and Saviour from today and forevermore. Come and Be the Lord of my life and I am willing to obey your command and live according to your will as you help me, Thank you for accepting me into your fold. AMEN

JOHN 3: 3 Jesus answered and said unto him, Verily, verily, I say unto thee, Except a man be born again, he cannot see the kingdom of God
PreacherWoman
Send an email
July 13, 2022
Last Updated: July 13, 2022