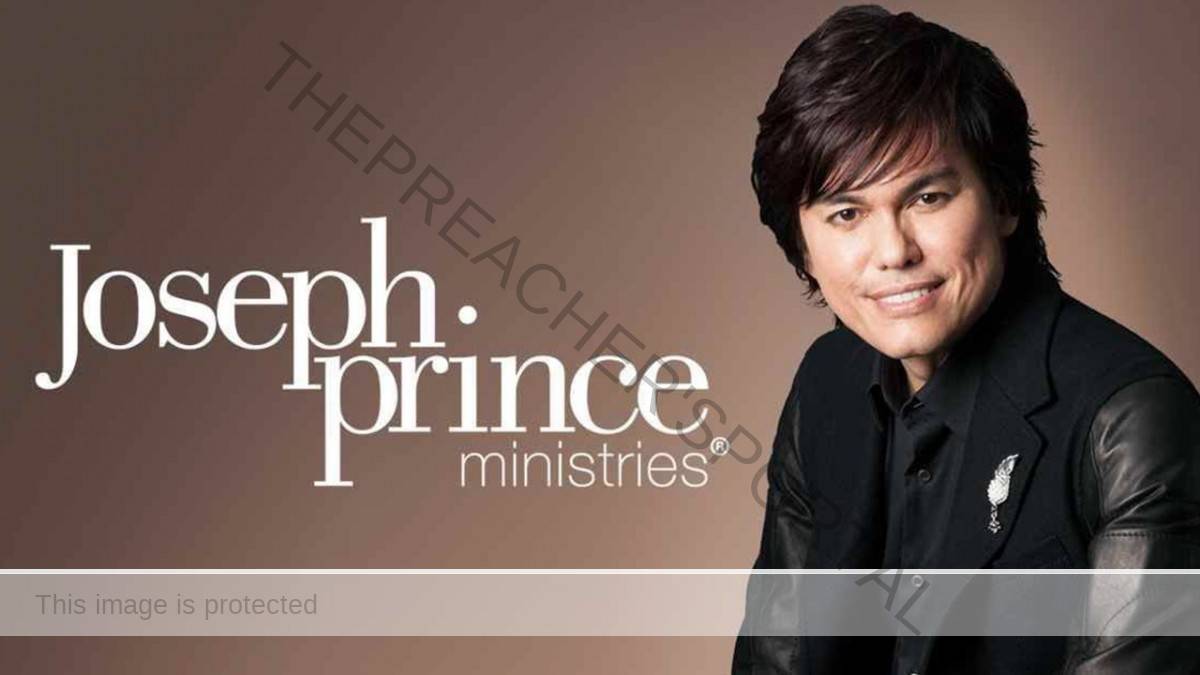 Daily Grace Inspirations | 28th February 2022 | Joseph Prince Devotional
Daily Grace Inspirations | 28th February 2022 | Joseph Prince Devotional
CLICK HERE FOR PREVIOUS READING 
Daily Grace Inspirations For Today 28 February 2022 Devotional Written By Joseph Prince
TOPIC: The Holy Spirit Convicts Believers of Righteousness
SCRIPTURE: "And when He [the Holy Spirit] has come, He will convict the world of sin, and of righteousness, and of judgment: of sin, because they do not believe in Me; of righteousness, because I go to My Father and you see Me no more; of judgment, because the ruler of this world is judged." – John 16:8–11
JOSEPH PRINCE DEVOTIONAL TODAY
MESSAGE
Are you among the many believers who wonder how to differentiate between the enemy's condemnation and the Holy Spirit "convicting them of sin"? That is a question that confuses a lot of believers and the answer is really simple.
Now, pay attention to today's scripture because it will liberate you. The bottom line is that the Holy Spirit never convicts a believer of his sins. He never comes to point out your faults. I challenge you to find a scripture in the Bible that tells you the Holy Spirit has come to convict believers of their sins. You won't find any!
ALSO, READ Daily Grace Inspirations | 12th January 2022 | Joseph Prince Devotional
The body of Christ is living in defeat because many believers don't understand that the Holy Spirit is actually in them to convict them of their righteousness in Christ. Even when you fail, He is ever-present in you to remind you that the blood of Jesus has made you totally forgiven and eternally righteous. That's the Holy Spirit.
Remember, it is important to always read Bible verses in their context. Many people end up misinterpreting Bible verses because they fail to do this. One way to read Bible verses in their context (and this is a key Bible interpretation principle) is to identify who the verses are talking about. So was Jesus talking about believers or unbelievers in John 16:8–11?
Daily Grace Inspirations | 28th February 2022 | Joseph Prince Devotional
When Jesus said that the Holy Spirit would come to "convict the world of sin" because they do not believe in Him, it is clear that He was referring to unbelievers because they are of "the world." And notice that the Holy Spirit does not convict the world of "sins" (plural). It is only one "sin" (singular) that the Holy Spirit convicts the world of, and that is the sin of unbelief, the sin of rejecting Jesus and not believing in His finished work.
But when people take John 16:8 out of its proper context, they start to believe erroneously that the Holy Spirit is here to convict believers of their sins. Jesus says that the Holy Spirit convicts you "of righteousness, because I go to My Father and you see Me no more."
ALSO, READ Daily Grace Inspirations | 27th January 2022 | Joseph Prince Devotional
Clearly, with the use of the second person pronoun "you," Jesus was referring to His believers to whom He was talking. This tells us that the Holy Spirit was sent to convict believers of righteousness, not sin!
Now, are you made righteous by your works or by faith in Jesus? By now, you should know that you are made righteous by faith, for righteousness is not right doing, but right standing before God because of your right believing!
So when you miss it, the Holy Spirit comes to convict and remind you that you are the righteousness of God because of Jesus Christ. He is present to remind you of the main clause of the new covenant—that God will be merciful to your unrighteousness, and your sins and your lawless deeds, He will remember no more (Heb. 8:12).
ALSO, READ Daily Grace Inspirations | 30th January 2022 | Joseph Prince Devotional
Daily Grace Inspirations | 28th February 2022 | Joseph Prince Devotional
Beloved, the Holy Spirit is your Helper (John 14:16). He was sent to live in you to help you, not to nag at you and point out all your faults. Nobody can live with a nag.
The Holy Spirit is not a nag. No, He was sent to help you by convicting you of your everlasting righteousness in Christ. God's inexhaustible grace in your life and the power of the cross can only be understood by the revelation the Spirit brings.
Right now, you need Him to show you that even if you have just failed, you are still the righteousness of God in Christ. This is why the Holy Spirit is called the "Comforter" (John 14:26 KJV). He is here to comfort you and to point you back to the cross of Jesus every time you fail. The only thing that He will convict you of is your righteousness in Jesus Christ!
ALSO, READ Daily Grace Inspirations | 12th January 2022 | Joseph Prince Devotional
Daily Grace Inspirations 28 February 2022 is taken from the book Reign in Life—90 Powerful Inspirations for Extraordinary Breakthroughs.
This Devotional was written By JOSPEH PRINCE the Presiding Pastor of New Creation Church.  At New Creation Church, we believe we are God's beloved. He demonstrated this by freely giving up heaven's best, His only Son Jesus, for you and me. When we catch a revelation of this truth, we are transformed by His grace from the inside out. That's the beauty of believing and living in our heavenly Father's love and grace! No matter who you are or where you come from, there's always a place for you in our church family! – JOSEPH PRINCE
ALSO, READ Daily Grace Inspirations | 19th November 2021 | Joseph Prince Devotional
JESUS IS COMING SOON!!!
ARE YOU BORN AGAIN? IF NO
Accept Jesus Christ today and secure a life of eternal rest and Glory …
Say this 1 Minute Prayer 

Lord Jesus, I believe you died for my sins, Forgive me of all my iniquities. I accept you as my Lord and Saviour from today and forevermore. Come and Be the Lord of my life and I am willing to obey your command and live according to your will as you help me, Thank you for accepting me into your fold. AMEN

JOHN 3: 3 Jesus answered and said unto him, Verily, verily, I say unto thee, Except a man be born again, he cannot see the kingdom of God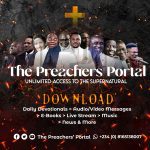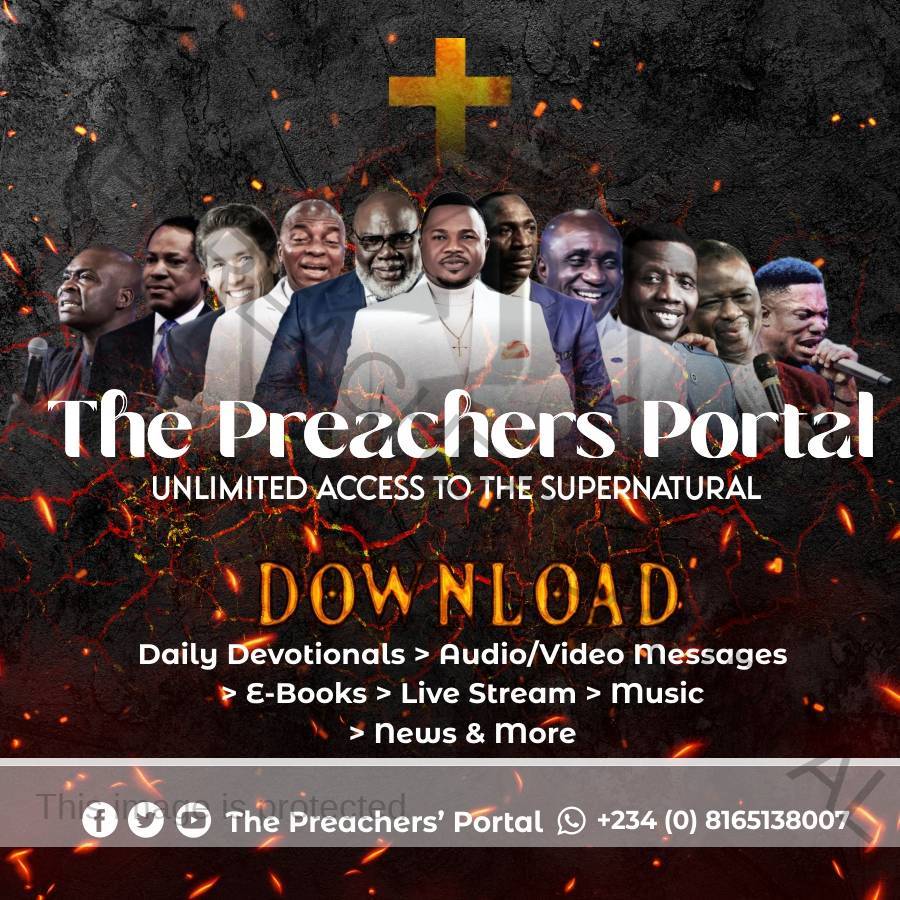 I Am A God-kind Gospel Blogger, Gospel Content Writer, Evangelist, Songwriter, Teacher and Soul-Winner. The Chief-editor of ThePreachersPortal.Org. I have worked with media houses of various religious organizations and NGOs. On This Platform, You will get access to Daily Devotionals, Live Streams, Audio Messages, Motivational Articles and Inspirational content as I share them for free. Follow me on social media to learn more about this movement.