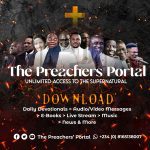 Daily Hope Devotional | 10 January 2022 | Rick Warren
Daily Hope Devotional | 10 January 2022 | Rick Warren
CLICK HERE FOR PREVIOUS READING 
Daily Hope Devotional 10th January 2022 Written By Rick Warren
TOPIC: Your Thoughts Control Your Life
SCRIPTURE: "Be careful how you think; your life is shaped by your thoughts." – Proverbs 4:23 (GNT)
MESSAGE
God is far more interested in changing your mind than in changing your circumstances.
Most people long for God to take away all problems, pain, sorrow, suffering, sickness, and sadness. But God wants to work on you first, because transformation won't happen in your life until you renew your mind—until your thoughts begin to change.
Why is it so important to learn how to manage your mind? Here are three reasons:
Because your thoughts control your life. Proverbs 4:23 says, "Be careful how you think; your life is shaped by your thoughts" (GNT). Your thoughts have a tremendous ability to shape your life for good or for bad. For example, maybe you were told while growing up: "You're worthless. You don't matter." And you accepted that thought, even though it was wrong. Now, years later, it's shaping your life. That's why it's important to choose which thoughts you allow to affect you.
ALSO, READ Daily Hope Devotional | 4 January 2022 | Rick Warren
Because the mind is the battleground for sin. All temptation happens in the mind. Paul said in Romans 7:22-23, "I love to do God's will so far as my new nature is concerned; but there is something else deep within me, in my lower nature, that is at war with my mind and wins the fight and makes me a slave to the sin that is still within me. In my mind, I want to be God's willing servant, but instead, I find myself still enslaved to sin" (TLB).
Daily Hope Devotional | 10 January 2022 | Rick Warren
One reason you get mentally fatigued is that there's a battle in your brain 24 hours a day. It's debilitating because it's intense, and it's intense because your mind is your greatest asset. Satan wants your greatest asset!
Because it's the key to peace and happiness. An unmanaged mind leads to tension. A managed mind leads to tranquillity. An unmanaged mind leads to conflict. A managed mind leads to confidence. When you don't control the way you direct your thoughts, you will experience an enormous amount of stress in your life. But a managed mind leads to strength, security, and serenity.
The Bible says, "Letting your sinful nature control your mind leads to death. But letting the Spirit control your mind leads to life and peace" (Romans 8:6 NLT).
TALK IT OVER
What do you fill your mind with that pleases God? What do you fill your mind with that displeases God?
How can you practice managing your mind?
What role does Scripture play in managing your mind?
PLAY today's audio teaching from Pastor Rick >>
Daily Hope Devotional | 10 January 2022 | Rick Warren
HAVE YOU TRUSTED GOD'S PROMISE OF SALVATION
If you're ready to commit your life to Jesus, then pray this prayer:
"Dear Jesus, you have promised that if I believe in you, everything I've ever done wrong will be forgiven, I will learn the purpose of my life, and you will accept me into your eternal home in heaven one day.
"I confess my sin, and I receive you into my life as my Lord and Savior. Today, I'm turning every part of my life over to you. I want to follow you and do what you tell me to do.
"Jesus, I am grateful for your love and for your sacrifice that makes it possible for me to join you in heaven. I know I don't deserve it. And I thank you that I don't have to earn or work for my salvation because I know that is impossible. I want to use the rest of my life to serve you instead of serving myself. I humbly commit my life to you, and I ask you to save me and accept me into your family. In Jesus' name I pray. Amen."
If you just prayed to accept Jesus, please email me at Rick@PastorRick.com and let me know. I'd like to send you some free materials to help you start your journey with Jesus.
The post Your Thoughts Control Your Life appeared first on Pastor Rick's Daily Hope
This devotional © 2018 by Rick Warren. All rights reserved. Used by permission
JESUS IS COMING SOON!!!
ARE YOU BORN AGAIN? IF NO ACCEPT JESUS NOW
Accept Jesus Christ today and secure a life of eternal rest and Glory …
Say this 1 Minute Prayer

Lord Jesus, I believe you died for my sins, Forgive me of all my iniquities. I accept you as my Lord and Saviour from today and forevermore. Come and Be the Lord of my life and I am willing to obey your command and live according to your will as you help me, Thank you for accepting me into your fold. AMEN

JOHN 3: 3 Jesus answered and said unto him, Verily, verily, I say unto thee, Except a man be born again, he cannot see the kingdom of God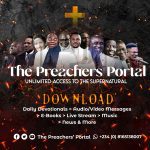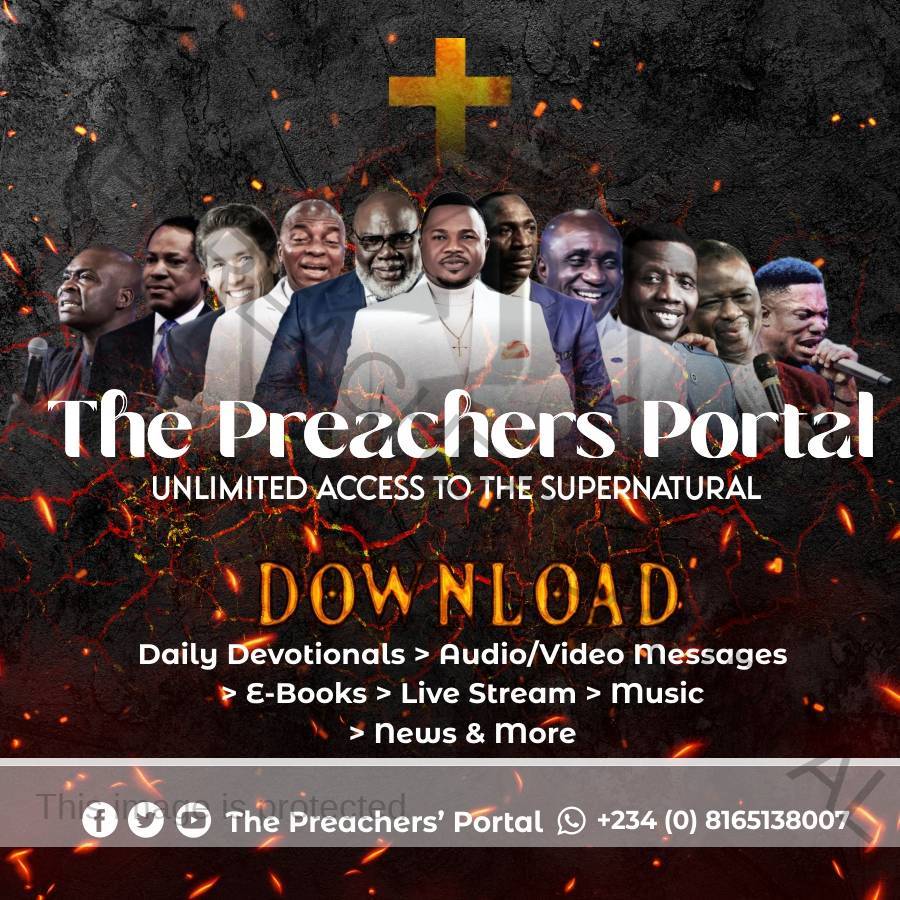 I Am A God-kind Gospel Blogger, Gospel Content Writer, Evangelist, Songwriter, Teacher and Soul-Winner. The Chief-editor of ThePreachersPortal.Org. I have worked with media houses of various religious organizations and NGOs. On This Platform, You will get access to Daily Devotionals, Live Streams, Audio Messages, Motivational Articles and Inspirational content as I share them for free. Follow me on social media to learn more about this movement.