DCLM Daily Manna Devotional
DCLM Daily Manna 31 July 2021 Devotional & Prayer Points
DCLM Daily Manna 31 July 2021 Devotional & Prayer Points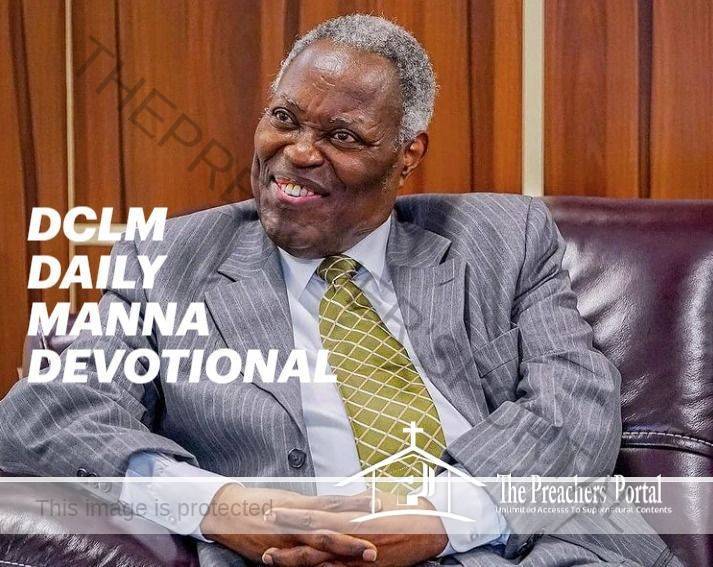 DCLM Daily Manna 31 July 2021 Devotional & Prayer Points
DCLM Daily Manna 31 July 2021 Devotional & Prayer Points
CLICK HERE FOR PREVIOUS READING 
DCLM Daily Manna 31 July 2021 Deeper Life Devotional & Prayers Points – No Escape! written by Pastor W.F Kumuyi
TOPIC: NO ESCAPE!
TEXT: Psalm 73:1-28
KEY VERSE: "When I thought to know this, it was too painful for me; Until I went into the sanctuary of God; then understood I their end. Surely thou didst set them in slippery places, thou castest them down into destruction." – (Psalm 73:16-18)
MESSAGE
One of the pillars of God's righteousness is sowing and reaping. This means that there is a payday for every work (Jeremiah 17:10).
The righteous are often perplexed at the prosperity of the wicked who apparently "are not in trouble as other men, neither are they plagued like other men. Therefore pride compasseth them about as a chain…" (Verses 5,6). Because the wealth of the unrighteous appears so inviting such that the righteous may even at times consider the possibility of trading places with the wicked, the psalmist saw this as being "too painful until [he] went into the sanctuary of God; then understood [he] their end" (verses 16,17).
DCLM Daily Manna for Saturday 31 July 2021
However, very transient is the wealth of the wicked. 'Surely thou didst set them up in slippery places, thou castest them down into destruction. God does not approve of any ill-gotten wealth and all forms of wealth acquired through ungodly means.
ALSO, READ  Andrew Wommack Devotional 30 July 2021
Obviously, the Psalmist, like many Christians today, misunderstood the concept of the prosperity of the wicked. He wondered at their seeming peace and pleasure. Of course, all men suffer at the hand of Satan because "the same afflictions are accomplished in your brethren that are in the world" (1 Peter 5:9b).
ALSO, READ  MFM Prayer Points For August 2021 (PMCH)
The reason they appear peaceful is, one, they know how to boast and pretend as if they are not in trouble. Two, God gives them a long time to repent but eventually, judgment will come. No matter what he seems to enjoy today, the end of an unbeliever is bitter except he repents.
THOUGHT FOR THE DAY: Don't envy the sinner because his end will be bitter.
THE BIBLE IN ONE YEAR: 1 Timothy 1-6
DCLM Daily Manna was written by Pastor W. F. Kumuyi; is the founder and General Superintendent of the Deeper Life Bible Church situated at KM 42 on the busy Lagos-Ibadan Expressway, Nigeria.
ARE YOU BORN AGAIN? IF NO ACCEPT JESUS NOW
Accept Jesus Christ today and secure a life of eternal rest and Glory …
Say this 1 Minute Prayer 

Lord Jesus, I believe you died for my sins, Forgive me of all my iniquities. I accept you as my Lord and Saviour from today and forevermore. Come and Be the Lord of my life and I am willing to obey your command and live according to your will as you help me, Thank you for accepting me into your fold. AMEN

JOHN 3: 3 Jesus answered and said unto him, Verily, verily, I say unto thee, Except a man be born again, he cannot see the kingdom of God.