DCLM Daily Manna Devotional
DCLM Daily Manna 5 September 2021 | Devotional & Prayers
DCLM Daily Manna 5 September 2021 | Devotional & Prayers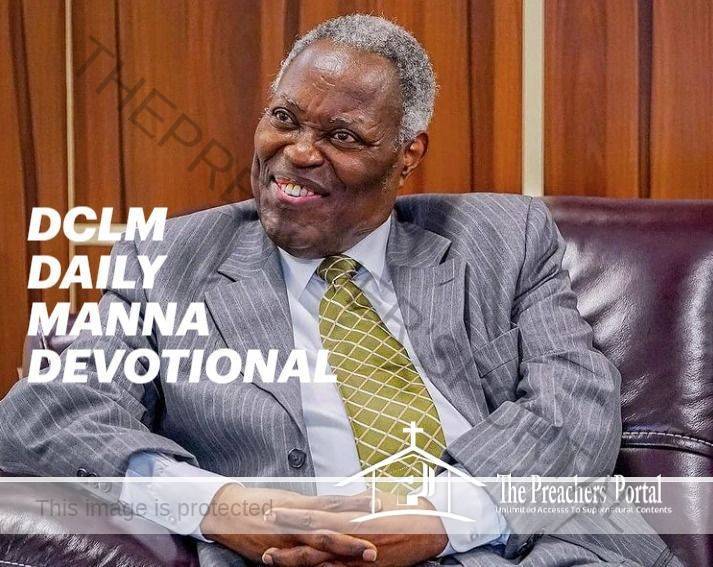 DCLM Daily Manna 5 September 2021 | Devotional & Prayers
DCLM Daily Manna 5 September 2021 | Devotional & Prayers
CLICK HERE FOR PREVIOUS READING
DCLM Daily Manna 5th September 2021 Devotional – Fatal Anger; written by Pastor W.F Kumuyi (Deeper Life Bible Church)
DCLM DAILY MANNA DEVOTIONAL 5TH SEPTEMBER 2021
TOPIC: FATAL ANGER
TEXT: 1 Samuel 20:24-34
KEY VERSE: "And Saul cast a javelin at him to smite him: whereby Jonathan knew that it was determined of his father to slay David." – (1 Samuel 20:33)
MESSAGE
David the shepherd boy learned the hard way that death lurks everywhere and not only on the battlefield. He had engaged in mortal combat with deadly animals like the lion and the bear and cheated death. He had also encountered dreaded giants like Goliath, the Philistine champion and overcame him.
The Lord took care of David's ignorance and inexperience as He always does for His people who are endangered. He made David outwit Saul the king who sought to slay him. Saul wanted to take advantage of a feast in the palace to execute his plan to kill David. But this anointed servant of God stayed away under a plot hatched by him and Jonathan, his faithful friend and Saul's son.
ALSO, READ  DEVOTIONAL | Our Daily Bread | 5th September 2021
When Jonathan would not yield to his father's argument that David's existence was a threat to his ascendancy to the throne, he transferred his anger to his son.
DCLM Daily Manna 5 September 2021 Devotional
The Lord rewarded Jonathan's loyalty to His servant by delivering him from his father's death-bearing anger. God warns against anger because of its potential to bring forth rash emotions that can lead to regrettable actions. In the pouch of anger are passions that engender bloody decisions with dangerous consequences.
ALSO, READ Rhapsody Of Realities | 5th August 2021 | Thursday
The Bible counsels: "Cease from anger and forsake wrath" (Psalm 37:8). Mad fury unchains the animal nature in the unregenerate man and pushes him to the edge overlooking an abyss. But Calvary-cleansed believers must be guided by the word of God. Even in the most provocative circumstances, we must not give in to fits of anger. Where we are faced with murderous rage from the people of the world, we can trust the Lord to fight for us as He did for Jonathan and David.
ALSO, READ DCLM Daily Manna 3 July 2021 Devotional
DCLM Daily Manna 5 September 2021
THOUGHT FOR THE DAY: Sinful anger is one short step to murder.
THE BIBLE IN ONE YEAR: Psalm 89-91
DCLM Daily Manna 5th September 2021 was written by Pastor W. F. Kumuyi; is the founder and General Superintendent of the Deeper Life Bible Church situated at KM 42 on the busy Lagos-Ibadan Expressway, Nigeria.
ALSO,
ARE YOU BORN AGAIN? IF NO ACCEPT JESUS NOW
Accept Jesus Christ today and secure a life of eternal rest and Glory …
Say this 1 Minute Prayer 

Lord Jesus, I believe you died for my sins, Forgive me of all my iniquities. I accept you as my Lord and Saviour from today and forevermore. Come and Be the Lord of my life and I am willing to obey your command and live according to your will as you help me, Thank you for accepting me into your fold. AMEN

JOHN 3: 3 Jesus answered and said unto him, Verily, verily, I say unto thee, Except a man be born again, he cannot see the kingdom of God.

DCLM Daily Manna 5 September 2021