DCLM Daily Manna Devotional
DCLM Daily Manna For Today | 23rd January 2022 | Devotional
DCLM Daily Manna For Today | 23rd January 2022 | Devotional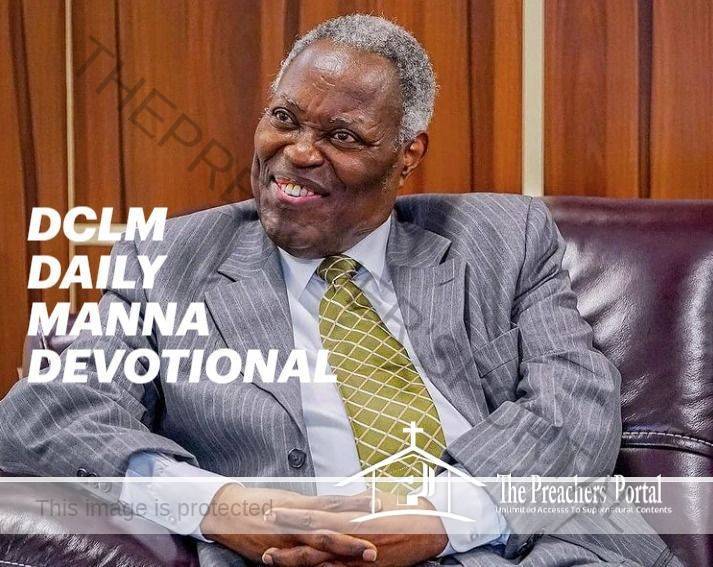 DCLM Daily Manna For Today | 23rd January 2022 | Devotional
DCLM Daily Manna For Today | 23rd January 2022 | Devotional
CLICK HERE FOR PREVIOUS READING 
DCLM Daily Manna 23 January 2022 Deeper Life Devotional For Sunday Written by Pastor W. F. Kumuyi — Between Christ And Swine
TOPIC: Between Christ And Swine
TEXT: Matthew 8:23-34 (KJV)
23 And when he was entered into a ship, his disciples followed him.
24 And, behold, there arose a great tempest in the sea, insomuch that the ship was covered with the waves: but he was asleep.
25 And his disciples came to him, and awoke him, saying, Lord, save us: we perish.
26 And he saith unto them, Why are ye fearful, O ye of little faith? Then he arose, and rebuked the winds and the sea; and there was a great calm.
27 But the men marvelled, saying, What manner of man is this, that even the winds and the sea obey him!
28 And when he was come to the other side into the country of the Gergesenes, there met him two possessed with devils, coming out of the tombs, exceeding fierce, so that no man might pass by that way.
DCLM Daily Manna For Today | 23rd January 2022 | Devotional
29 And, behold, they cried out, saying, What have we to do with thee, Jesus, thou Son of God? art thou come hither to torment us before the time?
30 And there was a good way off from them a herd of many swine feeding.
31 So the devils besought him, saying, If thou cast us out, suffer us to go away into the herd of swine.
ALSO, READ DCLM Daily Manna For Today | 16th December 2021 | Devotional
32 And he said unto them, Go. And when they were come out, they went into the herd of swine: and, behold, the whole herd of swine ran violently down a steep place into the sea, and perished in the waters.
33 And they that kept them fled, and went their ways into the city, and told everything, and what was befallen to the possessed of the devils.
34 And, behold, the whole city came out to meet Jesus: and when they saw him, they besought him that he would depart out of their coasts.
KEY VERSE: "And, behold, the whole city came out to meet Jesus: and when they saw him, they besought him that he would depart out of their coasts." – (Matthew 8:34)
DCLM DAILY MANNA FOR TODAY
MESSAGE:
In life, we cannot avoid making choices. Much of the progress we have made in life have come because of our decisions and choices. It is human to make wrong choices occasionally because of our limited knowledge. But there are some mistakes that are too foolish to be tolerated, especially when they have dire consequences.
Such was the poor case of the inhabitants of Gergesenes. When Christ arrived at their region, two demon-possessed people who lived in a graveyard met Him. They were so fierce that no one dared cross their path. The demons in them quickly recognised Christ as the "Son of God" and pleaded to be allowed to relocate into a nearby herd of swine, which at once rushed down a steep slope and perished in the water.
ALSO, READ DCLM Daily Manna For Today | 17th January 2022 | Devotional
The frightening report of the swine herders drew the inhabitants of the city to the scene. The people unanimously requested Christ to leave their coast. They cherished the swine more than their souls.
DCLM Daily Manna For Today | 23rd January 2022 | Devotional
The Jews preferred Barabbas, a condemned notorious robber, to Jesus their Messiah. They opted for Christ's crucifixion. This goes to show the extent of the fickleness of the human heart. Today, due to political, economic and social gains, many are still rejecting the Lord Jesus Christ. They would rather have their "swine" than have the only Saviour of the world and the salvation of their souls.
ALSO, READ DCLM Daily Manna For Today | 8th January 2022 | Devotional
Unfortunately, many worldly-minded and covetous people profess to be Christians but they have little or no appetite for spiritual things. Whereas, genuine, heaven-bound believers constantly crave Christ's presence and power.
THOUGHT FOR THE DAY:
Light will always dispel darkness.
THE BIBLE IN ONE YEAR:
Acts 20-21
DCLM Daily Manna 23 January 2022 was written by Pastor W. F. Kumuyi; is the founder and General Superintendent of the Deeper Life Bible Church situated at KM 42 on the busy Lagos-Ibadan Expressway, Nigeria.
ALSO, READ DCLM Daily Manna 20 July 2021 Devotional
Also, Note
JESUS IS COMING SOON!!!
ALSO, ARE YOU BORN AGAIN? IF NO ACCEPT JESUS NOW
Accept Jesus Christ today and secure a life of eternal rest and Glory …
Say this 1 Minute Prayer 

Lord Jesus, I believe you died for my sins, Forgive me of all my iniquities. I accept you as my Lord and Saviour from today and forevermore. Come and Be the Lord of my life and I am willing to obey your command and live according to your will as you help me, Thank you for accepting me into your fold. AMEN

JOHN 3: 3 Jesus answered and said unto him, Verily, verily, I say unto thee, Except a man be born again, he cannot see the kingdom of God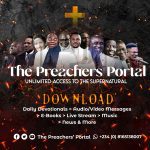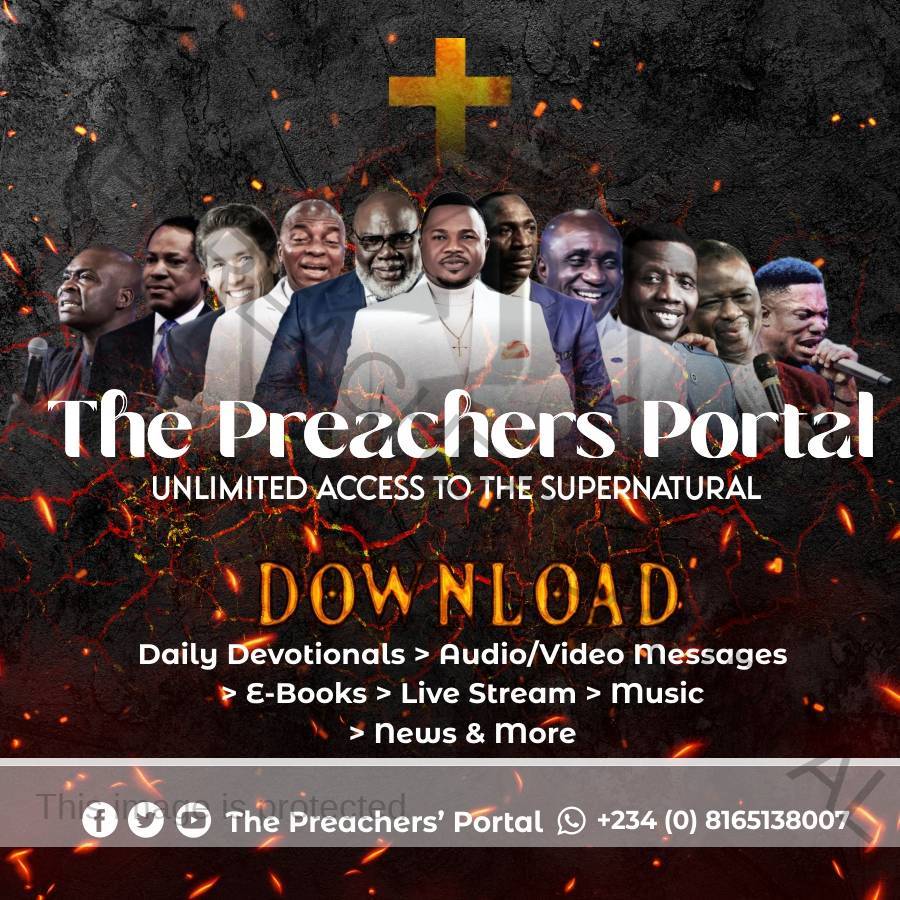 I Am A God-kind Gospel Blogger, Gospel Content Writer, Evangelist, Songwriter, Teacher and Soul-Winner. The Chief-editor of ThePreachersPortal.Org. I have worked with media houses of various religious organizations and NGOs. On This Platform, You will get access to Daily Devotionals, Live Streams, Audio Messages, Motivational Articles and Inspirational content as I share them for free. Follow me on social media to learn more about this movement.