DCLM Daily Manna Devotional
DCLM Daily Manna For Today | 8th December 2021 | Devotional
DCLM Daily Manna For Today | 8th December 2021 | Devotional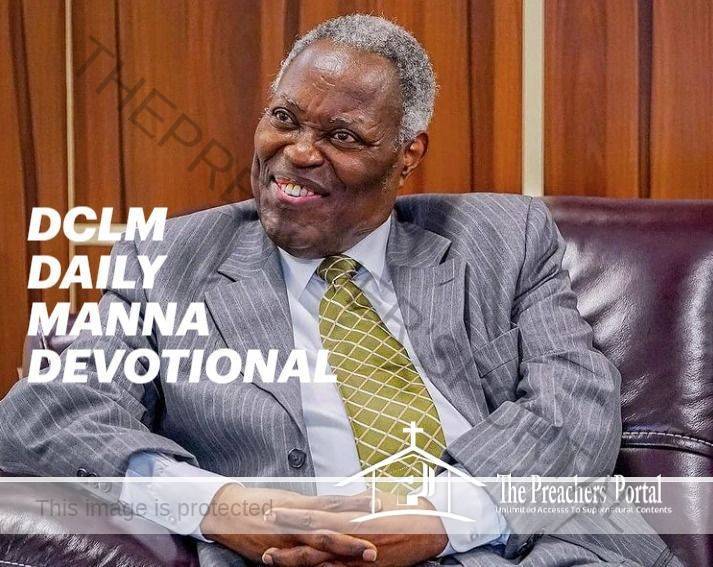 DCLM Daily Manna For Today | 8th December 2021 | Devotional
DCLM Daily Manna For Today | 8th December 2021 | Devotional
CLICK HERE FOR PREVIOUS READING 
DCLM Daily Manna 8 December 2021 Deeper Life Devotional For Wednesday Written by Pastor W. F. Kumuyi — Debt Too Large To Repay
TOPIC: DEBT TOO LARGE TO REPAY
TEXT: Matthew 18:23-35
KEY VERSE: "Then the lord of that servant was moved with compassion, and loosed him, and forgave him the debt." – (Matthew 18:27)
DCLM DAILY MANNA FOR TODAY
MESSAGE
It has been computed that if a man should gather all the riches he has earned since creation to give to God in settlement of bills for nature's resources he has exploited, the money would be a ridiculous pittance. First, we cannot quantify the value of the volume of the natural wealth above and beneath the earth.
Secondly, since you cannot ascertain the real economic and monetary weight of resources like land, water and air, you cannot also fix payment to their Creator. It is inestimable. How about our debt of sin? It is a spiritual issue you cannot even fathom from a physical plane.
ALSO, READ  DCLM Daily Manna For Today | 4th December 2021 | Devotional
Jesus' story is a single parable with a two-fold conclusion that illustrates the nature of the God whom man owes unrepayable debts. He would always be moved by His large heart to forgive us as we fall humbly before Him for mercy. Jesus has paid our debts.
DCLM Daily Manna For Today | 8th December 2021
He stepped in to stop Satan from taking us away into eternal servitude as our self-righteousness could not deliver us. God wants those who are alive by His compassion to spread what they have benefited. He frowns at those who do not.
ALSO, READ DCLM Daily Manna 17 July 2021 Devotional
Having received remission for our sins against the Lord, we must be like our Father in heaven, who "hath not dealt with us after our sins; nor rewarded us according to our iniquities" (Psalm 103:10). We have a call to show compassion to the world by telling them God is waiting to forgive their sins if they meekly come to Him by repenting and believing Jesus as the blessed Son of God. Though many wrongly believe that they have gone too far in their transgressions to receive pardon, we must tell them that Jesus has paid dearly for any amount of sin to be forgiven.
THOUGHT FOR THE DAY: Be compassionate like Christ; bring others to Him.
THE BIBLE IN ONE YEAR: Amos 6-9
DCLM Daily Manna 8 December 2021 was written by Pastor W. F. Kumuyi; is the founder and General Superintendent of the Deeper Life Bible Church situated at KM 42 on the busy Lagos-Ibadan Expressway, Nigeria.
ALSO, READ DCLM Daily Manna 20 July 2021 Devotional
ALSO, ARE YOU BORN AGAIN? IF NO ACCEPT JESUS NOW
Accept Jesus Christ today and secure a life of eternal rest and Glory …
Say this 1 Minute Prayer 

Lord Jesus, I believe you died for my sins, Forgive me of all my iniquities. I accept you as my Lord and Saviour from today and forevermore. Come and Be the Lord of my life and I am willing to obey your command and live according to your will as you help me, Thank you for accepting me into your fold. AMEN

JOHN 3: 3 Jesus answered and said unto him, Verily, verily, I say unto thee, Except a man be born again, he cannot see the kingdom of God