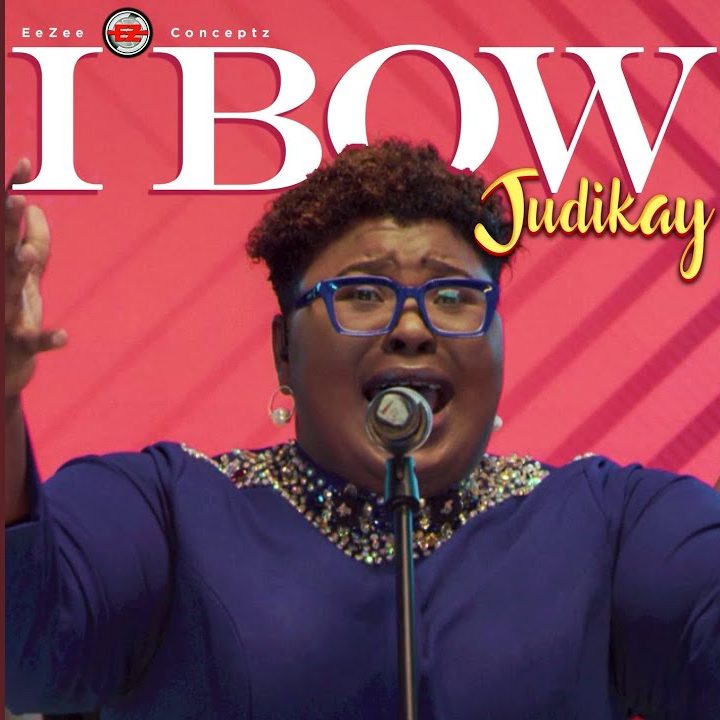 Judikay – I Bow (Audio + Video)
JUDIKAY is a fast-rising gospel minister in songs and chants drops another hit song titled " I Bow" and is right here for your fast and free download.
ALSO, CHECK Download All JUDIKAY Songs (MP3 + Audio) Till Date
She is the crooner of "Ndi Muo Zi, More Than Gold, Idinma" and many more.  Her songs have now become the global anthem because of the solemn tune and the message behind them. The Eezee Tee Star Singer has since then been making waves in the Gospel industry.
DOWNLOAD  Judikay – I Bow (Audio) Below
WATCH VIDEO: I BOW BY JUDIKAY BELOW
LYRICS OF I BOW BY JUDIKAY
[Verse 1]
King Jesus
Precious Lamb of God
I Worship you to the End
King Jesus, the Amen of God
I Live to Worship you
King Jesus
Precious Lamb of God
I Worship you to the End
King Jesus, the Amen of God
I Live to Worship you
[Pre – Chorus]
So I Render my Heart
And I Render my Soul
To the Audience of One
To the Amen of God
DOWNLOAD  Judikay – I Bow (Audio)
And I Render my Heart
Cause he Rendered
All he had for me
To the Audience of One
To the Amen of God
So I Bow and Worship
[Chorus]
I Bow, (Bow and Honor)
I Bow
(Bow in Reference)
I Bow
(Bow in Obedience) I Bow
(I Bow in Alignment)
I Bow
(Bow and Worship)
I Bow
(To the all Beauty One)
I Bow
(To the Amen of God)
I Bow
[Verse 2]
Check my Agenda
Search my Motives, my God
Let it be About you
Oh, I'm Aligned to your Will
Yes I'm Aligned into your Will
Let it be About you
DOWNLOAD  Judikay – I Bow (Audio)
[Bridge]
What can I Render
To a God who gave his all for me
I'll give you my Everything
This my Life is about you
What can I Render
To a God who gave his all for me
I'll Pour out my Everything
This my Life is about you
ALSO, READ Download All Lawrence Oyor Songs And Worship Chants 2021 (Mp3)
[Pre – Chorus]
I Render my Heart
And I Render my Soul
To the Audience of One
To the Amen of God
I Render my Heart
And I Render my Soul
To the Audience of One
To the Amen of God
[Chorus]
I Bow, I Bow, I Bow, I Bow
I Bow, I Bow, I Bow, I Bow
I Bow, I Bow, I Bow, I Bow
I Bow, I Bow, I Bow, I Bow
I Bow, I Bow, I Bow, I Bow
I Bow, I Bow, I Bow, I Bow
[Outro]
King Jesus
Precious Lamb of God
I Worship you to the End