In Touch Daily Devotional
In Touch Daily Devotional – 14th February 2022 | Dr Charles Stanley
In Touch Daily Devotional – 14th February 2022 | Dr Charles Stanley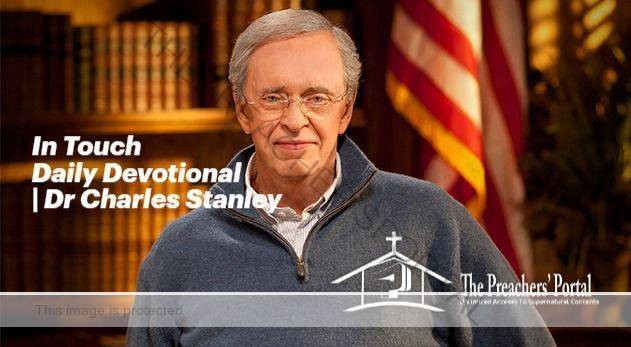 In Touch Daily Devotional – 14th February 2022 | Dr Charles Stanley
In Touch Daily Devotional – 14th February 2022 | Dr Charles Stanley
CLICK  HERE FOR PREVIOUS READING 
Read In Touch Daily Devotional – 14 February 2022 Written By Dr Charles Stanley
TOPIC: Accepting God's Gift of Love
TODAY'S SCRIPTURE: 1 John 4:7-10
Beloved, let us love one another, for love is from God; and everyone who loves is born of God and knows God.
The one who does not love does not know God, for God is love.
By this the love of God was manifested in us, that God has sent His only begotten Son into the world so that we might live through Him.
In this is love, not that we loved God, but that He loved us and sent His Son to be the propitiation for our sins.
IN TOUCH DAILY FOR TODAY
MESSAGE
Many people simply can't believe that the Lord loves them. Others think He does, but only when they perform to some imaginary standard of excellence. Why is it so hard for some of us to accept His unconditional love?
ALSO, READ In Touch Daily Devotional – 1st February 2022 | Dr Charles Stanley
One reason is that we have a hard time loving other people without restrictions. The way we show care and acceptance can be shaded by self-interest. Or it might ebb and flow, depending upon the other person's behavior. The fact that human love can be conditional causes us to wrongly assume that the Lord's can as well.
A sense of unworthiness is another factor. But whether or not we feel deserving of God's love, the truth is that no one is worthy of His goodness and mercy.
In Touch Daily Devotional – 14th February 2022 | Dr Charles Stanley
The Father's love has nothing to do with our merit; it is based solely on His grace, Jesus' work of redemption on our behalf, and our secure position in Christ. To consider yourself beyond the reach of grace is to trample on the Son's sufficient sacrifice and the Father's generous gift.
ALSO, READIn Touch Daily Devotional – 31st January 2022 | Dr Charles Stanley
Like so much of the Christian life, accepting God's love is a matter of faith. Even when you can't feel it, believe it.
BIBLE IN ONE YEAR: Numbers 17-19
THOUGHT FOR TODAY: God's unconditional love can be hard for us to grasp—that's why we must have faith.
IN Touch Daily Devotional For Today. Founded in 1977 by Dr Charles Stanley, In Touch evolved out of a half-hour program called "The Chapel Hour," which aired on Atlanta-area television stations. Today, the current "In Touch with Dr. Charles Stanley" can be heard around the world via radio and television broadcasts, podcasts, the handheld In Touch Ministries Messenger, In Touch apps, and on this website.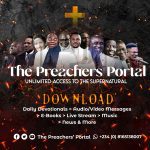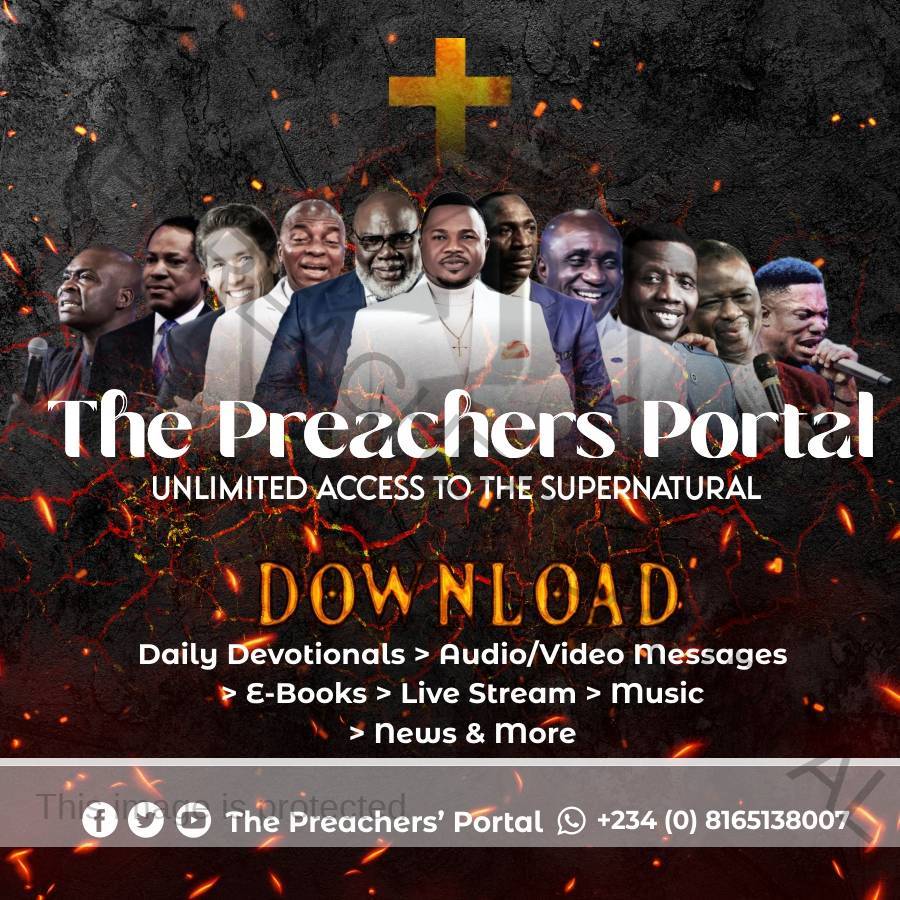 I Am A God-kind Gospel Blogger, Gospel Content Writer, Evangelist, Songwriter, Teacher and Soul-Winner. The Chief-editor of ThePreachersPortal.Org. I have worked with media houses of various religious organizations and NGOs. On This Platform, You will get access to Daily Devotionals, Live Streams, Audio Messages, Motivational Articles and Inspirational content as I share them for free. Follow me on social media to learn more about this movement.