In Touch Daily Devotional
In Touch Daily Devotional – 3rd February 2022 | Dr Charles Stanley
In Touch Daily Devotional – 3rd February 2022 | Dr Charles Stanley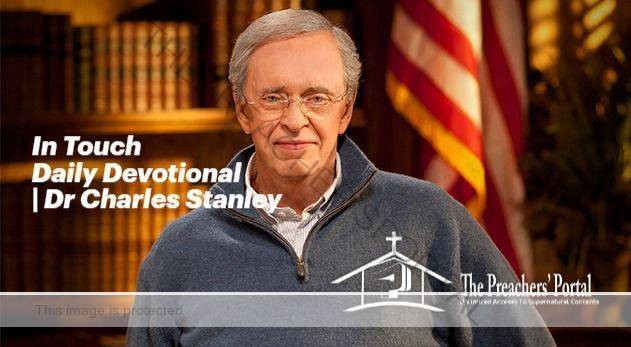 In Touch Daily Devotional – 3rd February 2022 | Dr Charles Stanley
In Touch Daily Devotional – 3rd February 2022 | Dr Charles Stanley
CLICK HERE FOR PREVIOUS READING
Read In Touch Daily Devotional – 3 February 2022 Written By Dr Charles Stanley
TOPIC: The Way to Avoid an Empty Life
TODAY'S SCRIPTURE: Ecclesiastes 2:1-11
IN TOUCH DAILY DEVOTIONAL TODAY
 MESSAGE
Many people appear happy and confident in public, but beneath the surface, they feel empty. Despite their attempts to fill life with pleasures, work, and impressive accomplishments, it's all vanity. They have chased after fulfilment and purpose, but ultimately it's been as futile as trying to catch the wind.
There's a good reason why life can feel empty. God created mankind with an internal yearning—one that He alone is able to satisfy. We cannot be fulfilled until we draw near to the Lord in repentance and faith in Jesus Christ. As we come to know and comprehend the love of God's Son, we'll be filled up to all the fullness of God (Eph. 3:14-19).
ALSO, READ In Touch Daily Devotional – 1st February 2022 | Dr Charles Stanley
Yet if that's true, why do believers sometimes feel empty? It could result from disobedience, a refusal to surrender to God's will, or misplaced priorities as we seek fulfilment in the world rather than in God Himself.
In Touch Daily Devotional – 3rd February 2022 | Dr Charles Stanley
When our hearts are set on having circumstances work out a certain way in life, we miss out on the fulfilment that God promises to those who seek Him above all else. It is in His presence that we find the fullness of joy and pleasures forever (Ps. 16:11).
BIBLE IN ONE YEAR: Leviticus 14-16
THOUGHT FOR TODAY: Only God can fulfill the yearning we have inside.
IN Touch Daily Devotional For Today. Founded in 1977 by Dr Charles Stanley, In Touch evolved out of a half-hour program called "The Chapel Hour," which aired on Atlanta-area television stations. Today, the current "In Touch with Dr. Charles Stanley" can be heard around the world via radio and television broadcasts, podcasts, the handheld In Touch Ministries Messenger, In Touch apps, and on this website.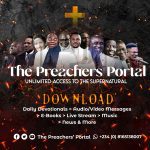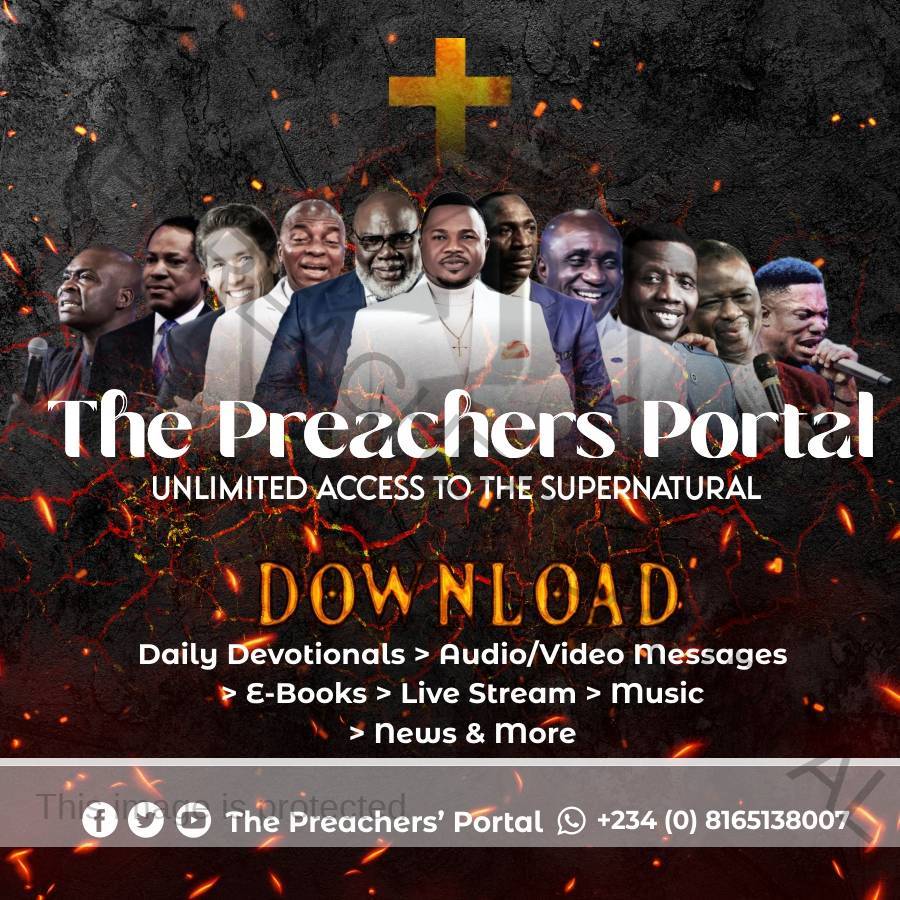 I Am A God-kind Gospel Blogger, Gospel Content Writer, Evangelist, Songwriter, Teacher and Soul-Winner. The Chief-editor of ThePreachersPortal.Org. I have worked with media houses of various religious organizations and NGOs. On This Platform, You will get access to Daily Devotionals, Live Streams, Audio Messages, Motivational Articles and Inspirational content as I share them for free. Follow me on social media to learn more about this movement.