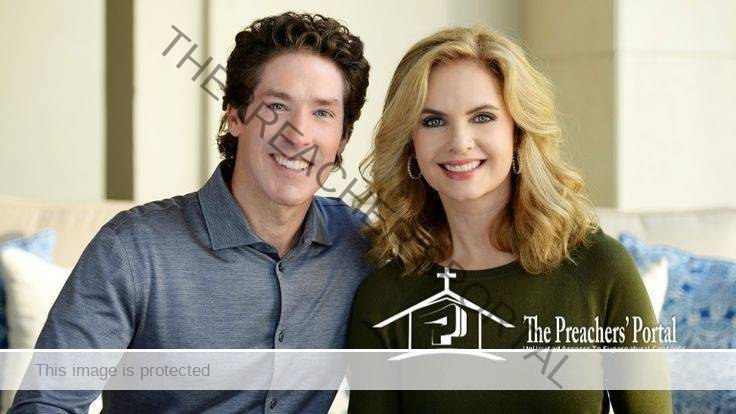 Joel Osteen Devotional || 12th March 2022 || Saturday
Joel Osteen Devotional || 12th March 2022 || Saturday
CLICK HERE FOR PREVIOUS READING 
Joel Osteen Devotional 12 March 2022 Saturday Message Written By Joel & Victoria Osteen
TOPIC: Maintaining Your Peace
TODAY'S SCRIPTURE
Make every effort to keep yourselves united in the Spirit, binding yourselves together with peace.
– Ephesians 4:3, NLT
JOEL OSTEEN DEVOTIONAL TODAY
MESSAGE
When we allow strife into our lives and relationships, it damages our attitudes, our dreams, our energy, and our creativity. You make better decisions and are more productive and successful if you take steps to have peace in your relationships. Where there's unity, God's favor, blessing, and anointing are on you, your home, your marriage, and your finances.
The peace you bring will have such an anointing, such a favor on it, that it will override the negative forces that are trying to bring your family down.
The Scripture says, "Blessed are the makers and maintainers of peace." After an argument, we apologize, forgive each other, and make peace. That's important, but we need to be more aware of maintaining peace.
That means staying on the high road–biting your tongue, not arguing, not being sarcastic, doing the right thing when the wrong thing is happening. Maintaining your peace is much easier than always having to make peace, and with it, God brings His protection. He'll keep you from unnecessary trouble.
Joel Osteen Devotional || 12th March 2022 || Saturday
A PRAYER FOR TODAY
Father, thank You for the promise of blessedness when I take the high road and am a peacemaker in relationships. Give me the wisdom to know when to bite my tongue and not argue or be sarcastic. I recognize the destructive power of strife and give no place for it. In Jesus' Name, Amen.
Joel Osteen Devotional March 2022 Message. Joel Scott Osteen is an American pastor, televangelist, and author, based in Houston, Texas. Osteen has been called the "most popular preacher on the planet" and is often listed as one of the most influential religious leaders in the world.
JESUS IS COMING SOON !!!
ARE YOU BORN AGAIN? IF NO ACCEPT JESUS NOW
Accept Jesus Christ today and secure a life of eternal rest and Glory …
SAY THIS 1 MINUTE PRAYER

LORD JESUS, I BELIEVE YOU DIED FOR MY SINS, FORGIVE ME OF ALL MY INIQUITIES. I ACCEPT YOU AS MY LORD AND SAVIOUR FROM TODAY AND FOREVERMORE. COME AND BE THE LORD OF MY LIFE AND I AM WILLING TO OBEY YOUR COMMAND AND LIVE ACCORDING TO YOUR WILL AS YOU HELP ME, THANK YOU FOR ACCEPTING ME INTO YOUR FOLD. AMEN

JOHN 3: 3 JESUS ANSWERED AND SAID UNTO HIM, VERILY, VERILY, I SAY UNTO THEE, EXCEPT A MAN BE BORN AGAIN, HE CANNOT SEE THE KINGDOM OF GOD