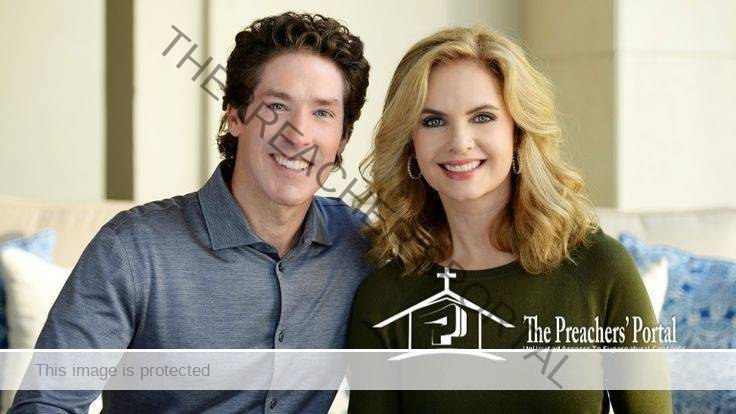 Joel Osteen Devotional 15th November 2021
Joel Osteen Devotional 15th November 2021
CLICK HERE FOR PREVIOUS READING 
Joel Osteen Devotional 15 November 2021 Monday Message Written By Joel & Victoria Osteen
TOPIC: Change Your Name
TODAY'S SCRIPTURE: The baby's father, however, called him Benjamin (which means "son of my right hand"). (Genesis 35:18, NLT)
MESSAGE
In Genesis 35, just before Rachel died while giving birth, she was in so much pain and distress that she named the baby Ben-Oni, which means "son of my sorrow." Back in those days, a child's name set the direction for their life. She had pronounced that he would live a sorrowful, painful, depressing life. But Jacob intervened and changed his name to Benjamin, which means "son of my right hand, son of my strength." Jacob would not allow his son to see himself as a son of sorrow, as limited and defeated.
ALSO, READ Joel Osteen Devotional 4 September 2021
Perhaps the people who should have been speaking faith over you, affirming you, naming you victorious, talented, and a masterpiece did just the opposite. If they named you a failure, not good enough, or not talented, the good news is that what God names you overrides what people name you.
Joel Osteen Devotional 15th November 2021
Don't let the negative things people have spoken over you, how you were raised, or what you didn't get determine your destiny. Change your name to what God calls you.
ALSO, READ Joel Osteen Devotional 1 September 2021
A Prayer for Today: "Father, thank You that You alone have the right to name me. Thank You that what You name me overrides all the other names I've been called and all the mistakes of my past. I will call myself what You call me and become who You say I am. In Jesus' Name, Amen."
ALSO, READ Joel Osteen Live Sunday Service 31 October 2021
Joel Osteen Devotional 15th November 2021
Joel Osteen Devotional November 2021 Message. Joel Scott Osteen is an American pastor, televangelist, and author, based in Houston, Texas. Osteen has been called the "most popular preacher on the planet" and is often listed as one of the most influential religious leaders in the world.
ARE YOU BORN AGAIN? IF NO ACCEPT JESUS NOW
Accept Jesus Christ today and secure a life of eternal rest and Glory …
Say this 1 Minute Prayer

Lord Jesus, I believe you died for my sins, Forgive me of all my iniquities. I accept you as my Lord and Saviour from today and forevermore. Come and Be the Lord of my life and I am willing to obey your command and live according to your will as you help me, Thank you for accepting me into your fold. AMEN

JOHN 3: 3 Jesus answered and said unto him, Verily, verily, I say unto thee, Except a man be born again, he cannot see the kingdom of God