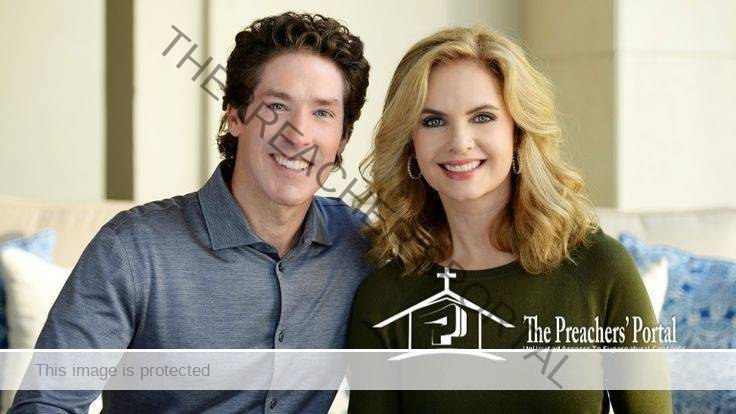 Joel Osteen Devotional || 18th March 2022 || Friday
Joel Osteen Devotional || 18th March 2022 || Friday
CLICK HERE FOR PREVIOUS READING 
Joel Osteen Devotional 18 March 2022 Friday Message Written By Joel & Victoria Osteen
TOPIC: Don't Discount Your Gift
SCRIPTURE: The master said, "Well done, my good and faithful servant. You have been faithful in handling this small amount, so now I will give you many more responsibilities. Let's celebrate together!" -Matthew 25:23, NLT
JOEL OSTEEN DEVOTIONAL || TODAY'S WORD
MESSAGE
In the parable of the talents that Jesus told in Matthew 25, the owner gave one man one talent, another man two talents, and another man five talents. It seems like if God was fair, He would've given them all the same number, but God is sovereign. He might give you five talents and give me two talents.
He's God. I can complain about the two, try to compete with you and outperform you, but you still have five and I have two. A better approach is to say, "God, I'm not going to try to be someone who I'm not. I'm going to take these two talents and be the best I can be."
Joel Osteen Devotional || 18th March 2022 || Friday
Don't discount the gift God has put in you. Compared to others, it may feel insignificant to you, but there is nothing ordinary about you. You may not have what someone else has, but God has put greatness in you. If you faithfully develop the gift you have, that gift will open doors to places you've never dreamed.
A PRAYER FOR TODAY
Father, thank You that You are sovereign in the gift and the calling You have given me. Thank You that the gift and creativity and dreams You have given me are all I need to make my mark on this generation. I will celebrate and develop all that You have given me. In Jesus' Name, Amen
RULE YOUR DAY
Realize Your Destiny! This brand-new encouraging book will help you discover why ruling your day is an essential key to realizing your destiny. When you start your day, make the decision: I'm going to let faith rule my thoughts, my attitude, and my declarations today.
OUR THANKS FOR A GIFT OF ANY AMOUNT
REQUEST YOURS NOW!
Joel Osteen Devotional March 2022 Message. Joel Scott Osteen is an American pastor, televangelist, and author, based in Houston, Texas. Osteen has been called the "most popular preacher on the planet" and is often listed as one of the most influential religious leaders in the world.
JESUS IS COMING SOON !!!
ARE YOU BORN AGAIN? IF NO ACCEPT JESUS NOW
Accept Jesus Christ today and secure a life of eternal rest and Glory …
SAY THIS 1 MINUTE PRAYER

LORD JESUS, I BELIEVE YOU DIED FOR MY SINS, FORGIVE ME OF ALL MY INIQUITIES. I ACCEPT YOU AS MY LORD AND SAVIOUR FROM TODAY AND FOREVERMORE. COME AND BE THE LORD OF MY LIFE AND I AM WILLING TO OBEY YOUR COMMAND AND LIVE ACCORDING TO YOUR WILL AS YOU HELP ME, THANK YOU FOR ACCEPTING ME INTO YOUR FOLD. AMEN

JOHN 3: 3 JESUS ANSWERED AND SAID UNTO HIM, VERILY, VERILY, I SAY UNTO THEE, EXCEPT A MAN BE BORN AGAIN, HE CANNOT SEE THE KINGDOM OF GOD