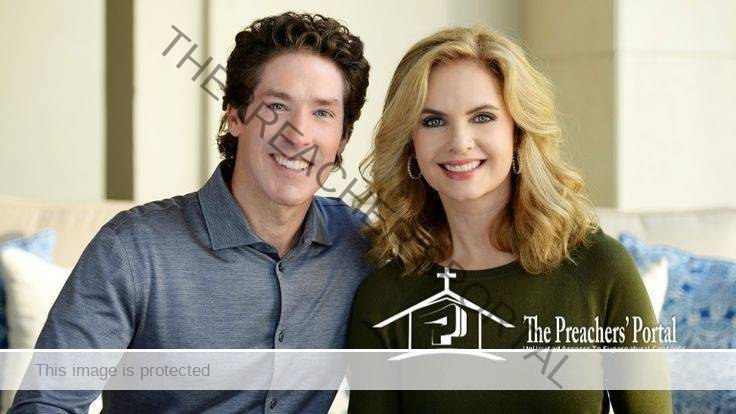 Joel Osteen Devotional || 22nd September 2022 || Thursday
Joel Osteen Devotional || 22nd September 2022 || Thursday
CLICK HERE FOR PREVIOUS READING 
Joel Osteen Devotional 22 September 2022 Thursday Message Written By Joel & Victoria
TOPIC: Don't Be a People Pleaser
TODAY'S SCRIPTURE: Owe no one anything except to love one another, for he who loves another has fulfilled the law. -Romans 13:8, NKJV
MESSAGE
Some people are experts at putting their demands on you and trying to keep you doing and saying what makes them happy. They play upon a false sense of responsibility and thinking that says, "I've got to keep them fixed and cheered up. I have to call every day or they'll get upset. If I show them how much I care, they'll be my friend."
ALSO READ, Joel Osteen Devotional || 1st September 2022 || Thursday
You need to know that the only thing you really owe people is to love them. That doesn't mean you have to keep everyone happy or let people put their demands on you. That's carrying a debt you don't owe.
Always be respectful and kind, but if you go through life trying to please everyone, the one person who won't be happy is you. Come out from under that debt.
Joel Osteen Devotional || 22nd September 2022 || Thursday
If people are controlling you, it's not their fault; it's yours. You have to make a change and have a boldness to follow what's in your heart. Go the extra mile, but don't be a people pleaser.
A PRAYER FOR TODAY
"Father, thank You for the love that You have put in my heart and for the love You want me to share with others. Help me to recognize when others are trying to make me feel responsible for keeping them happy and meeting their expectations. I will go the extra mile but not be a people pleaser. In Jesus' Name, Amen."
Joel Osteen Devotional For September 2022 Message. Joel Scott Osteen is an American pastor, televangelist, and author, based in Houston, Texas. Osteen has been called the "most popular preacher on the planet" and is often listed as one of the most influential religious leaders in the world.
JESUS IS COMING SOON !!!
ARE YOU BORN AGAIN? IF NO, ACCEPT JESUS NOW
Accept Jesus Christ today and secure a life of eternal rest and Glory …
SAY THIS 1 MINUTE PRAYER

LORD JESUS, I BELIEVE YOU DIED FOR MY SINS, FORGIVE ME OF ALL MY INIQUITIES. I ACCEPT YOU AS MY LORD AND SAVIOUR FROM TODAY AND FOREVERMORE. COME AND BE THE LORD OF MY LIFE AND I AM WILLING TOA OBEY YOUR COMMAND AND LIVE ACCORDING TO YOUR WILL AS YOU HELP ME, THANK YOU FOR ACCEPTING ME INTO YOUR FOLD. AMEN

JOHN 3: 3 JESUS ANSWERED AND SAID UNTO HIM, VERILY, VERILY, I SAY UNTO THEE, EXCEPT A MAN BE BORN AGAIN, HE CANNOT SEE THE KINGDOM OF GOD