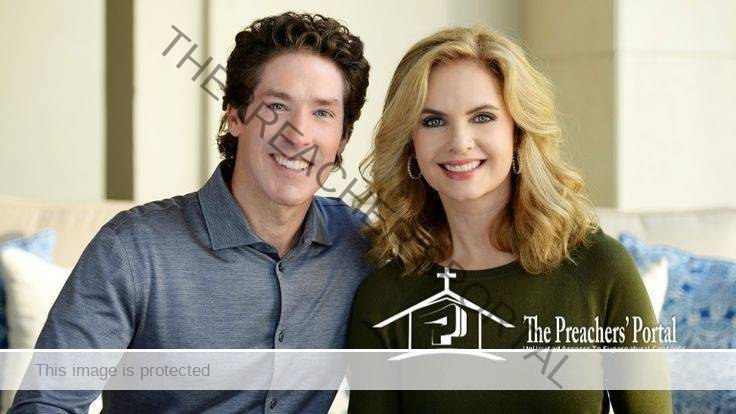 Joel Osteen Devotional || 23rd September 2022 || Friday
Joel Osteen Devotional || 23rd September 2022 || Friday
CLICK HERE FOR PREVIOUS READING 
Joel Osteen Devotional 23 September 2022 Friday Message Written By Joel & Victoria
TOPIC:  It Will Be Undeniable
TODAY'S SCRIPTURE: You prepare a feast for me in the presence of my enemies. -Psalm 23:5, NLT
MESSAGE
You may have some obstacles in your path today that have you feeling stuck. There's no way you'll get well, no way you can pay off your house, no way to go back to school. It's a setup. God is about to display His awesome power, not just so you can see it, but so other people can see it.
ALSO READ, Joel Osteen Devotional || 25th March 2022 || Friday
When David says that God prepares a feast before you in the presence of your enemies, that's not private. God is going to show out so the opposition and the critics will all see you promoted, honored, in a position of influence, in a public display.
That's why you don't have to prove to people who you are or waste your time trying to convince people who are not for you to like you. Keep running your race, honoring God, and at some point, He's going to show out in such a way that your critics can't deny the favor on you. People are going to know the Lord is on your side.
Joel Osteen Devotional || 23rd September 2022 || Friday
A PRAYER FOR TODAY
"Father, thank You that You have Your ways of preparing feasts for me when I face opposition and critics. Make a show of how much You love me. Display Your awesome power through me. Let me not only see Your goodness but use me to show other people how great You are. In Jesus' Name, Amen."
Joel Osteen Devotional For September 2022 Message. Joel Scott Osteen is an American pastor, televangelist, and author, based in Houston, Texas. Osteen has been called the "most popular preacher on the planet" and is often listed as one of the most influential religious leaders in the world.
JESUS IS COMING SOON !!!
ARE YOU BORN AGAIN? IF NO, ACCEPT JESUS NOW
Accept Jesus Christ today and secure a life of eternal rest and Glory …
SAY THIS 1 MINUTE PRAYER

LORD JESUS, I BELIEVE YOU DIED FOR MY SINS, FORGIVE ME OF ALL MY INIQUITIES. I ACCEPT YOU AS MY LORD AND SAVIOUR FROM TODAY AND FOREVERMORE. COME AND BE THE LORD OF MY LIFE AND I AM WILLING TOA OBEY YOUR COMMAND AND LIVE ACCORDING TO YOUR WILL AS YOU HELP ME, THANK YOU FOR ACCEPTING ME INTO YOUR FOLD. AMEN

JOHN 3: 3 JESUS ANSWERED AND SAID UNTO HIM, VERILY, VERILY, I SAY UNTO THEE, EXCEPT A MAN BE BORN AGAIN, HE CANNOT SEE THE KINGDOM OF GOD