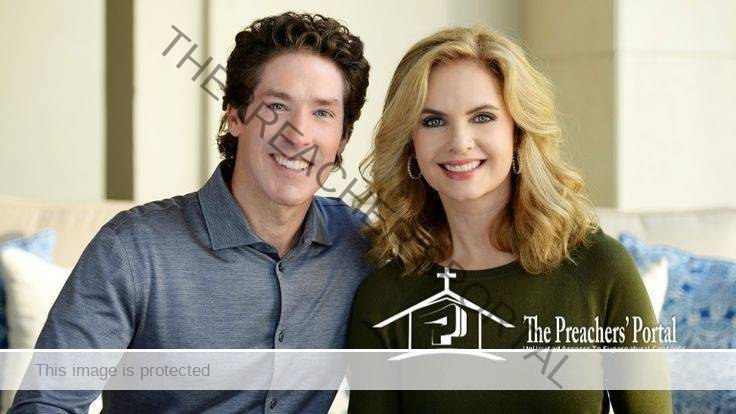 Joel Osteen Devotional || 25th July 2022 || Monday
Joel Osteen Devotional || 25th July 2022 || Monday
CLICK HERE FOR PREVIOUS READING 
Joel Osteen Devotional 25 July 2022 Monday Message Written By Joel & Victoria
TOPIC: The Enemy's Works Destroyed
TODAY'S SCRIPTURE: But the Son of God came to destroy the works of the devil. -1 John 3:8, NLT
MESSAGE
In Acts 28, the apostle Paul was bitten by a poisonous snake on a small island named Malta. Paul didn't panic, but simply shook the snake off and went about his business. The local people waited to see him swell up and suddenly die, but after a long wait and no harm to Paul, they decided he was a god. They weren't far off; he was a son of God.
In today's Scripture, the word "destroy" in the original language means "to not have its intended purpose." There will be times when we get bit by a sickness, a divorce, or a loss, but like with Paul, that poison is not going to have any effect on you. Its purpose is to take you out, but because God destroyed the works of the enemy, it's not going to have its intended purpose.
God has the final say. What stops others is not going to stop you. The Most High God is pushing back forces of darkness. What He's purposed for your life will come to pass.
Joel Osteen Devotional || 25th July 2022 || Monday
A PRAYER FOR TODAY
Father, thank You that no matter what the enemy sends against me, it will not have its intended purpose. Thank You that You have destroyed the works of the devil and broken his power. I believe that You always have the final say, and what You have purposed is on the way. In Jesus' Name, Amen
Joel Osteen Devotional For July 2022 Message. Joel Scott Osteen is an American pastor, televangelist, and author, based in Houston, Texas. Osteen has been called the "most popular preacher on the planet" and is often listed as one of the most influential religious leaders in the world.
JESUS IS COMING SOON !!!
ARE YOU BORN AGAIN? IF NO, ACCEPT JESUS NOW
Accept Jesus Christ today and secure a life of eternal rest and Glory …
SAY THIS 1 MINUTE PRAYER

LORD JESUS, I BELIEVE YOU DIED FOR MY SINS, FORGIVE ME OF ALL MY INIQUITIES. I ACCEPT YOU AS MY LORD AND SAVIOUR FROM TODAY AND FOREVERMORE. COME AND BE THE LORD OF MY LIFE AND I AM WILLING TO OBEY YOUR COMMAND AND LIVE ACCORDING TO YOUR WILL AS YOU HELP ME, THANK YOU FOR ACCEPTING ME INTO YOUR FOLD. AMEN

JOHN 3: 3 JESUS ANSWERED AND SAID UNTO HIM, VERILY, VERILY, I SAY UNTO THEE, EXCEPT A MAN BE BORN AGAIN, HE CANNOT SEE THE KINGDOM OF GOD