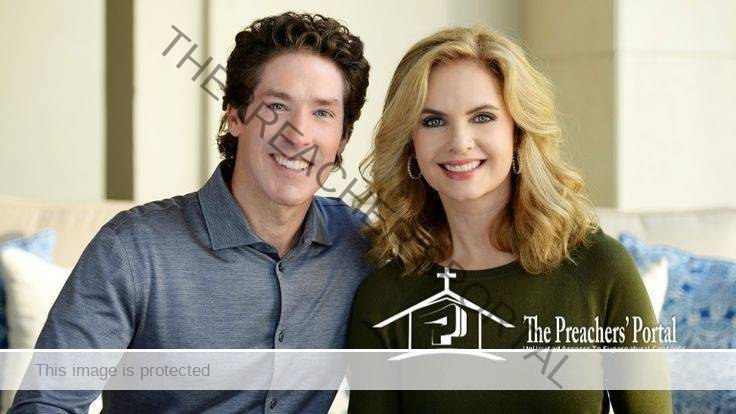 Joel Osteen Devotional || 30th June 2022 || Thursday
Joel Osteen Devotional || 30th June 2022 || Thursday
Joel Osteen Devotional 29 June 2022 Wednesday Message Written By Joel & Victoria Osteen
TOPIC: Are You Sure?
TODAY'S SCRIPTURE: So David inquired of the LORD, saying, "Shall I go up against the Philistines? Will You deliver them into my hand?" 2 Samuel 5:19, NKJV
MESSAGE
When the Philistines heard that David had just been made king over all Israel, notice his humility in today's Scripture. David was a great warrior who had won many battles, yet he didn't proudly declare, "This is a no brainer. I've got this." He got quiet and said, "God, what should I do?" He was saying, "God, I don't want to go if You're not going with me." He showed his dependence on God. He recognized where his strength, his favor, and his ability came from.
ALSO, READ Joel Osteen Devotional || 4th February 2022 || Friday
Sometimes when we face a challenge, we assume God is on our side and there's no question about whether we go to battle. But a wiser approach is, "God, what do You want me to do with this opposition. Shall I attack, or shall I be still and let You fight for me. If I go in, will You give me the victory?" We've all fought battles where we didn't come out like we thought. Maybe it was because we didn't inquire of the Lord.
Joel Osteen Devotional || 30th June 2022 || Thursday
A PRAYER FOR TODAY: "Father, thank You that You haven't left me to work out my destiny on my own. Thank You that when I face an obstacle or challenge that I can come to You for wisdom and guidance in my decisions. Help me to stay humble and not assume that You are going with me into a battle. In Jesus' Name, Amen."
ALSO, READ Joel Osteen Devotional || 16th June 2022 || Thursday
Joel Osteen Devotional For June 2022 Message. Joel Scott Osteen is an American pastor, televangelist, and author, based in Houston, Texas. Osteen has been called the "most popular preacher on the planet" and is often listed as one of the most influential religious leaders in the world.
JESUS IS COMING SOON !!!
ARE YOU BORN AGAIN? IF NO, ACCEPT JESUS NOW
Accept Jesus Christ today and secure a life of eternal rest and Glory …
SAY THIS 1 MINUTE PRAYER

LORD JESUS, I BELIEVE YOU DIED FOR MY SINS, FORGIVE ME OF ALL MY INIQUITIES. I ACCEPT YOU AS MY LORD AND SAVIOUR FROM TODAY AND FOREVERMORE. COME AND BE THE LORD OF MY LIFE AND I AM WILLING TO OBEY YOUR COMMAND AND LIVE ACCORDING TO YOUR WILL AS YOU HELP ME, THANK YOU FOR ACCEPTING ME INTO YOUR FOLD. AMEN

JOHN 3: 3 JESUS ANSWERED AND SAID UNTO HIM, VERILY, VERILY, I SAY UNTO THEE, EXCEPT A MAN BE BORN AGAIN, HE CANNOT SEE THE KINGDOM OF GOD