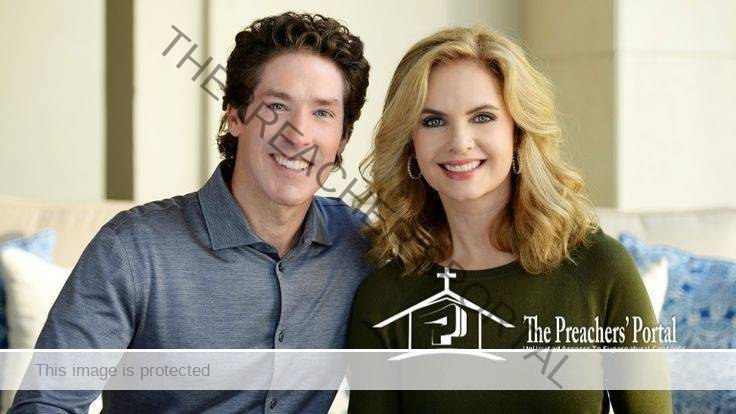 Joel Osteen Devotional || 3rd March 2022 || Thursday
Joel Osteen Devotional || 3rd March 2022 || Thursday
CLICK HERE FOR PREVIOUS READING 
Joel Osteen Devotional 3 March 2022 Thursday Message Written By Joel & Victoria Osteen
TOPIC: Preapproved
TODAY'S SCRIPTURE: Before I formed you in the womb I knew you [and approved of you as My chosen instrument], and before you were born I consecrated you…– Jeremiah 1:5, AMP
JOEL OSTEEN DEVOTIONAL TODAY
MESSAGE
Today's Scripture doesn't say, "God approves you as long as you don't make any mistakes and don't have any weaknesses." No, He approved you before you were formed in your mother's womb. This means He approves you with those weaknesses and despite those shortcomings. You're not defective; you're not a mistake. When God created you, He called you a masterpiece. He stepped back and said, "That was very good."
ALSO READ, Joel Osteen Devotional || 18th February 2022 || Friday
We all have flaws and weaknesses. A lot of times we think we can't feel good about ourselves until we do everything right. If we resist the temptation, if we bite our tongue, if we're more patient, then we believe God will approve us. The truth is, there's nothing you can do to make God love you more. His approval is not based on your performance; it's based on your relationship. He handpicked you. He chose you before you could choose Him. Since God approves you, why don't you start approving yourself? Why don't you start feeling good about who you are?
ALSO READ, Joel Osteen Devotional || 24th January 2022 || Monday
A PRAYER FOR TODAY
Father, thank You that You approved me before I was formed in my mother's womb, long before I made my first mistake. Thank You that You approve and love me despite my weaknesses and shortcomings. I declare that I am going to approve of myself and feel good about who I am. In Jesus' Name, Amen
ALSO READ, Joel Osteen Devotional || 19th February 2022 || Saturday
Joel Osteen Devotional March 2022 Message. Joel Scott Osteen is an American pastor, televangelist, and author, based in Houston, Texas. Osteen has been called the "most popular preacher on the planet" and is often listed as one of the most influential religious leaders in the world.
JESUS IS COMING SOON !!!
ARE YOU BORN AGAIN? IF NO ACCEPT JESUS NOW
Accept Jesus Christ today and secure a life of eternal rest and Glory …
SAY THIS 1 MINUTE PRAYER

LORD JESUS, I BELIEVE YOU DIED FOR MY SINS, FORGIVE ME OF ALL MY INIQUITIES. I ACCEPT YOU AS MY LORD AND SAVIOUR FROM TODAY AND FOREVERMORE. COME AND BE THE LORD OF MY LIFE AND I AM WILLING TO OBEY YOUR COMMAND AND LIVE ACCORDING TO YOUR WILL AS YOU HELP ME, THANK YOU FOR ACCEPTING ME INTO YOUR FOLD. AMEN

JOHN 3: 3 JESUS ANSWERED AND SAID UNTO HIM, VERILY, VERILY, I SAY UNTO THEE, EXCEPT A MAN BE BORN AGAIN, HE CANNOT SEE THE KINGDOM OF GOD