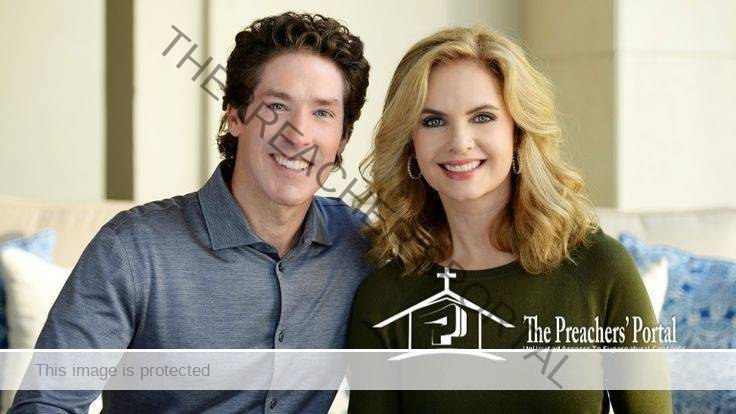 Joel Osteen Devotional || 6th March 2022 || Sunday
Joel Osteen Devotional || 6th March 2022 || Sunday
CLICK HERE FOR PREVIOUS READING 
Joel Osteen Devotional 6 March 2022 Sunday Message Written By Joel & Victoria Osteen
TOPIC: Blessings in Sleep. 
TODAY'S SCRIPTURE:  …for he grants sleep to those he loves. -Psalm 127:2, NIV
JOEL OSTEEN DEVOTIONAL TODAY
MESSAGE
The Lord longs to pour out blessings on you constantly—even when you sleep! Understand that God has His hand on your life even in the midnight hour. He wants to speak to your heart and restore your dreams. He is taking care of those things that concern you. When you cast your cares on Him and trust Him to work out every detail of your life, you'll be able to enjoy that sweet sleep that He has promised.
ALSO READ, Joel Osteen Devotional 24th December 2021
Make the decision today to enjoy the blessing of the Lord as you sleep tonight. Say a prayer before you go to bed and cast your cares on Him. As you allow the Lord to bless and refresh you in sleep, you'll see a tremendous change in your waking hours. You'll be more invigorated, more alert, and full of the blessing of the Lord in every area of your life!
ALSO READ, Joel Osteen Devotional 3rd January 2022
PRAYER FOR TODAY
Heavenly Father, thank You for Your promise of blessing. I ask that You teach me to receive that blessing even while I sleep. I cast my cares on You and trust that You are working behind the scenes in my life. Thank You for watching over me and protecting me. Thank You for refreshing me as I sleep tonight. In Jesus' Name. Amen.
Joel Osteen Devotional March 2022 Message. Joel Scott Osteen is an American pastor, televangelist, and author, based in Houston, Texas. Osteen has been called the "most popular preacher on the planet" and is often listed as one of the most influential religious leaders in the world.
JESUS IS COMING SOON !!!
ARE YOU BORN AGAIN? IF NO ACCEPT JESUS NOW
Accept Jesus Christ today and secure a life of eternal rest and Glory …
SAY THIS 1 MINUTE PRAYER

LORD JESUS, I BELIEVE YOU DIED FOR MY SINS, FORGIVE ME OF ALL MY INIQUITIES. I ACCEPT YOU AS MY LORD AND SAVIOUR FROM TODAY AND FOREVERMORE. COME AND BE THE LORD OF MY LIFE AND I AM WILLING TO OBEY YOUR COMMAND AND LIVE ACCORDING TO YOUR WILL AS YOU HELP ME, THANK YOU FOR ACCEPTING ME INTO YOUR FOLD. AMEN

JOHN 3: 3 JESUS ANSWERED AND SAID UNTO HIM, VERILY, VERILY, I SAY UNTO THEE, EXCEPT A MAN BE BORN AGAIN, HE CANNOT SEE THE KINGDOM OF GOD