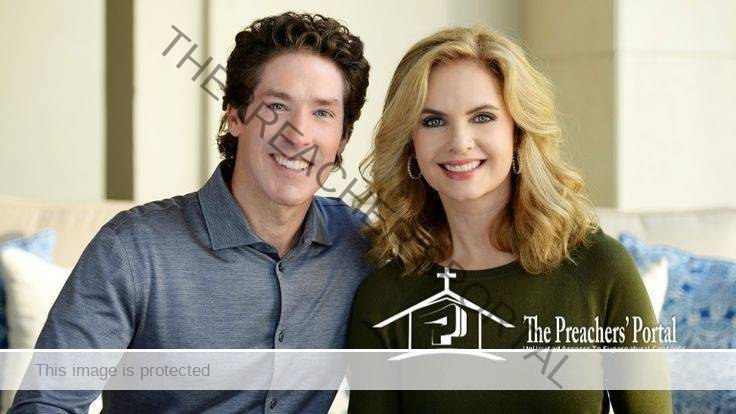 Joel Osteen Devotional || 7th July 2022 || Thursday
Joel Osteen Devotional || 7th July 2022 || Thursday
CLICK HERE FOR PREVIOUS READING 
Joel Osteen Devotional 7 July 2022 Thursday Message Written By Joel & Victoria
TOPIC: Crowned with Favor
TODAY'S SCRIPTURE: Psalm 8:5, NKJV – You have crowned him with glory and honor.
MESSAGE
When life throws you a curve, you have to have the right perspective when dark times linger. A bad break, a disappointment, a divorce, or a sickness can't stop you. Keep hoping on in faith. God didn't crown you with favor and give you a royal robe so you could go around anchored to doubt, fear, and bitterness.
ALSO READ, Joel Osteen Devotional || 27th February 2022 || Sunday
Being hopeful is about your soul being anchored to the right thing. If you're not anchored to hope, you'll become anchored to something else. You can become anchored to discouragement and see everything with a tainted perspective. Everything is sour. I know people who are anchored to bitterness. They're so focused on who hurt them and what wasn't fair that bitterness has poisoned their whole lives.
ALSO, READ Joel Osteen Devotional || 24th June 2022 || Friday
Joel Osteen Devotional || 7th July 2022 || Thursday
You can become anchored to self-pity and go around with a chip on your shoulder, always thinking about how unfair life has been. Being anchored to any of those things is going to keep you from your destiny. It's time to cut that anchor and come over into hope.
ALSO, READ Joel Osteen Devotional || 22nd June 2022 || Wednesday
PRAYER FOR TODAY
Father, thank You that You have put a crown of glory and honor on my head by Your grace. Thank You that my hope and faith can be firmly and securely anchored in You. Help me to keep my anchor down and to cut the rope to any anchor that is less than hope. In Jesus' Name, Amen
ALSO, READ Joel Osteen Devotional || 23rd June 2022 || Thursday
Joel Osteen Devotional For July 2022 Message. Joel Scott Osteen is an American pastor, televangelist, and author, based in Houston, Texas. Osteen has been called the "most popular preacher on the planet" and is often listed as one of the most influential religious leaders in the world.
JESUS IS COMING SOON !!!
ARE YOU BORN AGAIN? IF NO, ACCEPT JESUS NOW
Accept Jesus Christ today and secure a life of eternal rest and Glory …
SAY THIS 1 MINUTE PRAYER

LORD JESUS, I BELIEVE YOU DIED FOR MY SINS, FORGIVE ME OF ALL MY INIQUITIES. I ACCEPT YOU AS MY LORD AND SAVIOUR FROM TODAY AND FOREVERMORE. COME AND BE THE LORD OF MY LIFE AND I AM WILLING TO OBEY YOUR COMMAND AND LIVE ACCORDING TO YOUR WILL AS YOU HELP ME, THANK YOU FOR ACCEPTING ME INTO YOUR FOLD. AMEN

JOHN 3: 3 JESUS ANSWERED AND SAID UNTO HIM, VERILY, VERILY, I SAY UNTO THEE, EXCEPT A MAN BE BORN AGAIN, HE CANNOT SEE THE KINGDOM OF GOD