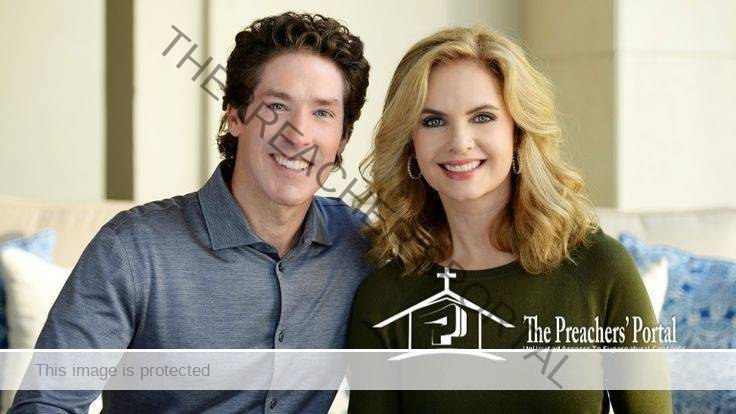 Joel Osteen Devotional || 8th August 2022 || Monday
Joel Osteen Devotional || 8th August 2022 || Monday
CLICK HERE FOR PREVIOUS READING 
Joel Osteen Devotional 8 August 2022 Monday Message Written By Joel & Victoria
TOPIC: Get Ready to Rise
TODAY'S SCRIPTURE: He also brought me up out of a horrible pit, out of the miry clay, and set my feet upon a rock, and established my steps. -Psalm 40:2, NKJV
MESSAGE
We all face things that are trying to push us down today. Thoughts will tell you, "You'll never get well. This setback has ruined your finances. You'll always struggle with this addiction." Don't believe those lies. No more saying, "It's never going to change."
Rather, you need to say with the apostle Paul, "The same Spirit that raised Christ from the dead lives inside me." The forces of darkness did their best to stop Jesus, but they couldn't keep Him from rising. That tells me that nothing you face can keep you from your purpose–no pandemic, no setback, no layoff. The enemy may have done his best, but his best will never be enough.
You may feel as though you're down in a pit. The good news is that the Most High God will lift you out. He's about to free you from that addiction.
Joel Osteen Devotional || 8th August 2022 || Monday
He's about to turn the medical report around. He's about to open new doors, bring new opportunities, new relationships. The pit is not your destiny. Get ready to rise.
A PRAYER FOR TODAY
Father, thank You that any pit I find myself pushed down into can never stop the purpose You put in my heart. Thank You that no force of darkness could stop Jesus from rising from the dead, and I have His Spirit living in me. I declare that You are lifting me up and setting my feet on a rock. In Jesus' Name, Amen
Joel Osteen Devotional For August 2022 Message. Joel Scott Osteen is an American pastor, televangelist, and author, based in Houston, Texas. Osteen has been called the "most popular preacher on the planet" and is often listed as one of the most influential religious leaders in the world.
JESUS IS COMING SOON !!!
ARE YOU BORN AGAIN? IF NO, ACCEPT JESUS NOW
Accept Jesus Christ today and secure a life of eternal rest and Glory …
SAY THIS 1 MINUTE PRAYER

LORD JESUS, I BELIEVE YOU DIED FOR MY SINS, FORGIVE ME OF ALL MY INIQUITIES. I ACCEPT YOU AS MY LORD AND SAVIOUR FROM TODAY AND FOREVERMORE. COME AND BE THE LORD OF MY LIFE AND I AM WILLING TO OBEY YOUR COMMAND AND LIVE ACCORDING TO YOUR WILL AS YOU HELP ME, THANK YOU FOR ACCEPTING ME INTO YOUR FOLD. AMEN

JOHN 3: 3 JESUS ANSWERED AND SAID UNTO HIM, VERILY, VERILY, I SAY UNTO THEE, EXCEPT A MAN BE BORN AGAIN, HE CANNOT SEE THE KINGDOM OF GOD

INVEST IN IRAs, SECURE YOUR FUTURE