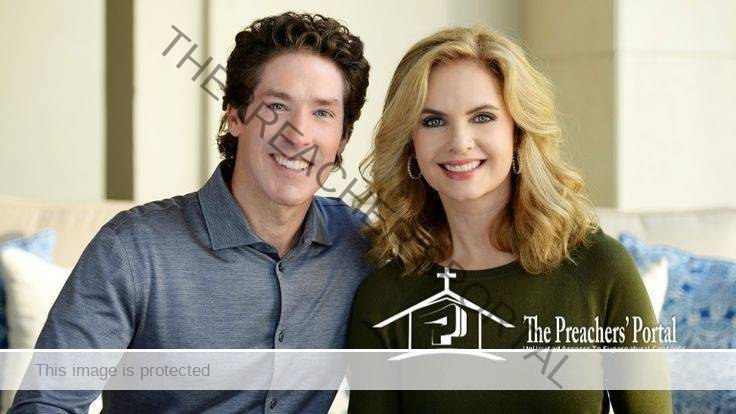 Joel Osteen Devotional || 9th August 2022 || Tuesday
Joel Osteen Devotional || 9th August 2022 || Tuesday
CLICK HERE FOR PREVIOUS READING 
Joel Osteen Devotional 9 August 2022 Tuesday Message Written By Joel & Victoria
TOPIC: Say It with Authority
TODAY'S SCRIPTURE: So shall My word be that goes forth from My mouth; it shall not return to Me void, but it shall accomplish what I please, and it shall prosper in the thing for which I sent it. -Isaiah 55:11, NKJV
MESSAGE
There is nothing more powerful than saying what God has spoken about you. When you have God's promises coming out of your mouth, you can't be defeated. Even when Jesus was tempted by Satan in the wilderness, He said, "It is written."
With each temptation, He went back to the Scripture and quoted what God said. When you're in difficult times, don't just say what you feel, what you think, or what you want. Say what God says about your situation.
Today, you can say with His authority, "I'm blessed. I'm prosperous. I'm redeemed, I'm healthy. And I'm a masterpiece. I have the mind of Christ. I have peace that passes understanding. I'm more than a conqueror through Christ. My latter days will be better than my former days."
Joel Osteen Devotional || 9th August 2022 || Tuesday
When you go around with His thoughts playing in your mind all day, you activate the power that will overcome obstacles that look insurmountable. When you agree with what God says, He'll open doors you can't open, and you'll defeat enemies that are much bigger.
A PRAYER FOR TODAY
Father, thank You that the promises You have spoken always accomplish Your will and prosper. Thank You that I can speak words of faith that agree with Your promises and know that I have Your authority behind them. I will use my words to activate Your power in my life. In Jesus' Name, Amen
Joel Osteen Devotional For August 2022 Message. Joel Scott Osteen is an American pastor, televangelist, and author, based in Houston, Texas. Osteen has been called the "most popular preacher on the planet" and is often listed as one of the most influential religious leaders in the world.
JESUS IS COMING SOON !!!
ARE YOU BORN AGAIN? IF NO, ACCEPT JESUS NOW
Accept Jesus Christ today and secure a life of eternal rest and Glory …
SAY THIS 1 MINUTE PRAYER

LORD JESUS, I BELIEVE YOU DIED FOR MY SINS, FORGIVE ME OF ALL MY INIQUITIES. I ACCEPT YOU AS MY LORD AND SAVIOUR FROM TODAY AND FOREVERMORE. COME AND BE THE LORD OF MY LIFE AND I AM WILLING TO OBEY YOUR COMMAND AND LIVE ACCORDING TO YOUR WILL AS YOU HELP ME, THANK YOU FOR ACCEPTING ME INTO YOUR FOLD. AMEN

JOHN 3: 3 JESUS ANSWERED AND SAID UNTO HIM, VERILY, VERILY, I SAY UNTO THEE, EXCEPT A MAN BE BORN AGAIN, HE CANNOT SEE THE KINGDOM OF GOD