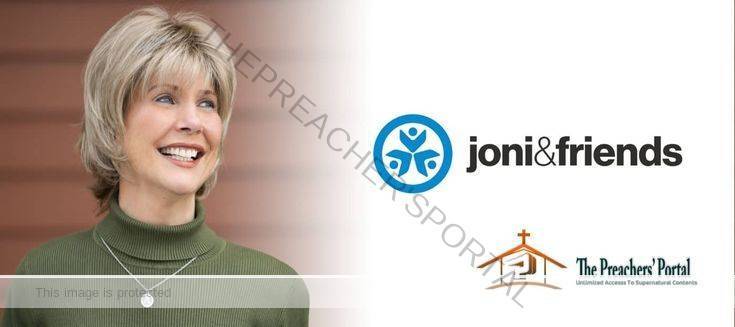 Joni and Friends Devotional | 1 December 2021
Joni and Friends Devotional | 1 December 2021
CLICK HERE FOR PREVIOUS READING 
Joni and Friends Daily Devotional 1st December 2021 Wednesday Message
TOPIC: Christ in You
SCRIPTURE:: "There the angel of the Lord appeared to him in flames of fire from within a bush. Moses saw that though the bush was on fire it did not burn up. So Moses thought, 'I will go over and see this strange sight—why the bush does not burn up.' When the Lord saw that he had gone over to look, God called to him from within the bush, 'Moses, Moses!' and Moses said, 'Here I am.'" – Exodus 3:2-4
MESSAGE
A blazing bush that glows in a halo of fire… and yet doesn't burn up? Now that was a strange sight. As Moses drew closer, perhaps he thought it was a remarkable new kind of foliage unlike the rest of the desert scrub brush. Then, what a shock to hear the voice of God Almighty speak from the bush.
ALSO, READ Joni and Friends Devotional | 16 November 2021
Weeks later, long after the prophet moved on, I wonder what happened to that bush. I don't think Moses broke off the branches to enshrine them in a little box on an altar. He didn't uproot the bush to memorialize it. No. As Major Ian Thomas has said, "Any old bush would have done. A scruffy, scraggly looking thing or a beautiful looking bush so shapely and fine. The bush is not important—only that God was in the bush!"*
Joni and Friends Devotional | 1 December 2021
The burning bush is an Old Testament example of a New Testament truth: Christ in you, the hope of glory. God can set any life ablaze with Spirit-inspired power. A lowly outcast, or an honored aristocrat. An unskilled individual with lackluster gifts, or a talented person who is beautiful and bright. The "you" doesn't matter. What does matter is Christ in you.
"To them God has chosen to make known among the Gentiles the glorious riches of this mystery, which is Christ in you, the hope of glory" (Colossians 1:27).
PRAY: Let me burn for you, Lord. Let me shine.
Joni and Friends 1 December 2021 Daily Devotional is taken from Diamonds in the Dust – By Joni Eareckson Tada
Joni & Friends Ministries Founded by Joni Eareckson Tada in 1979, Joni and Friends are dedicated to reaching out to families living with disabilities all around the globe with gospel-adorned hope. We extend gospel-centred care through Community Support, Respite, Retreats and Getaways, and Crisis Response. And we connect families with Christ-honoring, disability-friendly churches where they find a place belong.
ALSO, READ Joni & Friends Devotional | 13 September 2021
ARE YOU BORN AGAIN? IF NO ACCEPT JESUS NOW
Accept Jesus Christ today and secure a life of eternal rest and Glory …
Say this 1 Minute Prayer

Lord Jesus, I believe you died for my sins, Forgive me of all my iniquities. I accept you as my Lord and Saviour from today and forevermore. Come and Be the Lord of my life and I am willing to obey your command and live according to your will as you help me, Thank you for accepting me into your fold. AMEN

JOHN 3: 3 Jesus answered and said unto him, Verily, verily, I say unto thee, Except a man be born again, he cannot see the kingdom of God