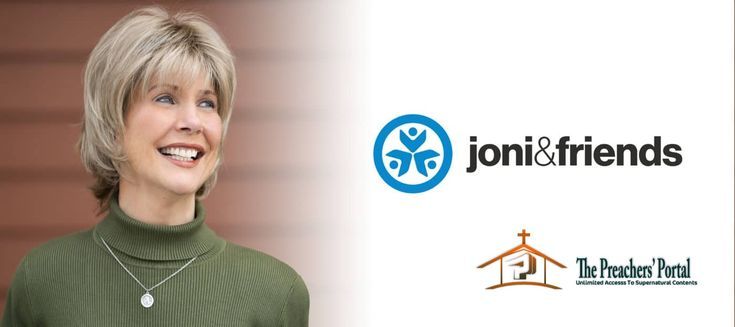 Joni and Friends Devotional | 13 November 2021
Joni and Friends Devotional | 13 November 2021
CLICK HERE FOR PREVIOUS READING 
Joni and Friends Daily Devotional 13th November 2021 Saturday Message
TOPIC: Our Advocate
SCRIPTURE: "We have one who speaks to the Father in our defence – Jesus Christ, the Righteous One." – 1 John 2:1
MESSAGE
An advocate is a person who pleads for another's cause. But Jesus, our advocate, adds a twist. He pleads his own cause. And he does so to our advantage.
For instance, picture a throne room with the Devil reading a list of charges against you. He throws you an accusing glance and sneers, "This wretch deserves to die. He says he's a Christian but his life stinks. He claims to know Jesus but you'd never be able to tell from the way he acts."
ALSO, READ Joni & Friends Devotional | 13 September 2021
Now picture Jesus stepping forward as your advocate. He speaks confidently and with authority, saying, "This person is mine. I died for every sin he ever committed." That would be enough, but then Christ adds an amazing announcement: "What's more, I've not only erased his debt, but I want you, Father, to credit to his account all of my righteousness."
Joni and Friends Devotional | 13 November 2021
Jesus, our advocate, would be generous enough in cancelling the debt of our sin on the cross. But he went further. He not only paid the penalty and cleared sin's slate, but he also gave us his right standing, his goodness. When the Father looks at you, he sees all the good things his Son has ever done.
Such a debt we can never repay. We can only praise.
ALSO, READ Joni and Friends Devotional | 3 November 2021
"Even now my witness is in heaven; my advocate is on high. My intercessor is my friend as my eyes pour out tears to God; on behalf of a man he pleads with God as a man pleads for his friend." (Job 16:19-21)
Blessed is "the man to whom God credits righteousness apart from works: 'Blessed are they whose transgressions are forgiven, whose sins are covered.'" (Romans 4:6-7)
Joni and Friends Devotional | 13 November 2021
PRAYER: I kneel in my heart, Lord Jesus, at all that you've given me. Forgiveness of sin. And righteousness with our Father.
Joni and Friends Daily Devotional 13 November 2021 is taken from Diamonds in the Dust – By Joni Eareckson Tada
Joni & Friends Ministries Founded by Joni Eareckson Tada in 1979, Joni and Friends are dedicated to reaching out to families living with disabilities all around the globe with gospel-adorned hope. We extend gospel-centred care through Community Support, Respite, Retreats and Getaways, and Crisis Response. And we connect families with Christ-honoring, disability-friendly churches where they find a place belong.
ALSO, READ Joni & Friends Devotional | 13 September 2021
ARE YOU BORN AGAIN? IF NO ACCEPT JESUS NOW
Accept Jesus Christ today and secure a life of eternal rest and Glory …
Say this 1 Minute Prayer

Lord Jesus, I believe you died for my sins, Forgive me of all my iniquities. I accept you as my Lord and Saviour from today and forevermore. Come and Be the Lord of my life and I am willing to obey your command and live according to your will as you help me, Thank you for accepting me into your fold. AMEN

JOHN 3: 3 Jesus answered and said unto him, Verily, verily, I say unto thee, Except a man be born again, he cannot see the kingdom of God