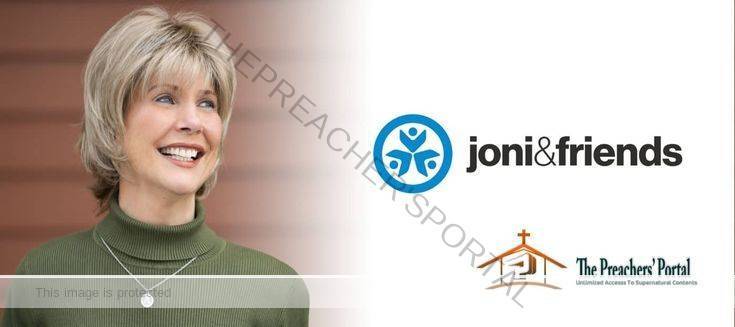 Joni and Friends Devotional | 14 November 2021
Joni and Friends Devotional | 14 November 2021
CLICK HERE FOR PREVIOUS READING 
Joni and Friends Daily Devotional 14th November 2021 Sunday Message
TOPIC: Breath of Life
SCRIPTURE: "Again Jesus said, 'Peace be with you! As the Father has sent me, I am sending you.' And with that, he breathed on them and said, 'Receive the Holy Spirit.'" – John 20:21-22
MESSAGE
I remember some years ago catching a terrible cold during a visit to Aberdeen, Scotland. Within twenty-four hours it settled deep into my lungs – a dangerous thing for me, a quadriplegic. I was able to handle the cold while sitting up in my wheelchair, but at night while lying flat on my back in bed and unable to move, I gasped for breath.
ALSO, READ Joni and Friends Devotional | 21 September 2021
I lay there in the dark, pushing away claustrophobic feelings. If only I could escape into sleep, If only morning would come. If only I could breathe! Then it hit me. What I was struggling with for the moment, thousands of people live with every day. I knew then what would relieve my panic: I began praying for every quadriplegic I knew who was hooked up to a respirator.
As I interceded for each one, I prayed that God would breathe on them his breath of life, his peace, calming their frustrations and dispelling their fears. I asked God to give each of them his peace. Before long, I mumbled my last prayer and drifted off into a deep, relaxed sleep.
ALSO, READ Joni and Friends Devotional | 8 November 2021
Joni and Friends Devotional | 14 November 2021
Sometimes when we are gripped by fear, a good prescription for peace is to pray for others. Especially others who are pressured by circumstances more confining than yours. Think of someone who needs your prayers today and ask the Lord to breathe on that friend his breath of life and peace.
Breathe on me, Breath of God. Fill me with life anew,
That I may love what Thou dost love,
And do what Thou wouldst do.
Breathe on me, Breath of God. Until my heart is pure,
Until with Thee I will one will
To do and to endure.*
Joni and Friends Daily Devotional 14th November 2021 is taken from Diamonds in the Dust – By Joni Eareckson Tada
Joni & Friends Ministries Founded by Joni Eareckson Tada in 1979, Joni and Friends are dedicated to reaching out to families living with disabilities all around the globe with gospel-adorned hope. We extend gospel-centered care through Community Support, Respite, Retreats and Getaways, and Crisis Response. And we connect families with Christ-honoring, disability-friendly churches where they find a place belong.
ALSO, READ Joni & Friends Devotional | 13 September 2021
ARE YOU BORN AGAIN? IF NO ACCEPT JESUS NOW
Accept Jesus Christ today and secure a life of eternal rest and Glory …
Say this 1 Minute Prayer

Lord Jesus, I believe you died for my sins, Forgive me of all my iniquities. I accept you as my Lord and Saviour from today and forevermore. Come and Be the Lord of my life and I am willing to obey your command and live according to your will as you help me, Thank you for accepting me into your fold. AMEN

JOHN 3: 3 Jesus answered and said unto him, Verily, verily, I say unto thee, Except a man be born again, he cannot see the kingdom of God