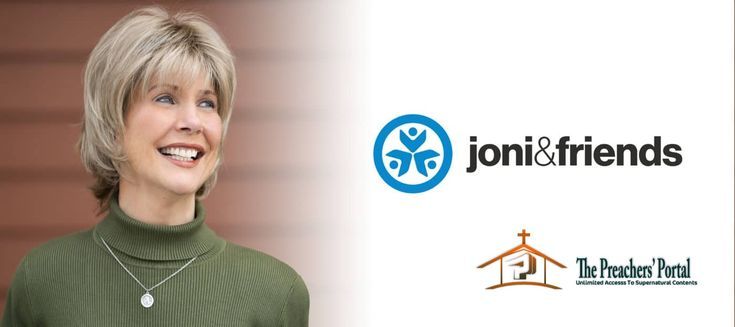 Joni and Friends Devotional | 26 September 2021
Joni and Friends Devotional | 26 September 2021
CLICK HERE FOR PREVIOUS READING
Joni and Friends Daily Devotional 26 September 2021, Sunday Message
TOPIC: God's Friends
"The Lord has sought out a man after his own heart and appointed him leader of his people."  – 1 Samuel 13:14

"You have not been like my servant David, who kept my commands and followed me with all his heart, doing only what was right in my eyes." – 1 Kings 14:8
MESSAGE
A woman named Mary Lance once asked the Lord if he would please introduce her to his best friends. She desired to meet believers on whom rested God's favor, people whose hearts were bent on pleasing the Lord. From these Christians, Mary Lance knew that she would gain insight and wisdom. She also knew that these "best friends" of God's were his joy and crown, so she expected great joy in these relationships.
ALSO, READ Joni & Friends Devotional | 12 September 2021
Mary Lance hasn't been disappointed. She relishes in several unique and extraordinary friendships with exceptional people whose devotion to God is just as exceptional. Who are these Christians?
ALSO, READ Joni & Friends Devotional | 18 September 2021
There are believers whose lives have intensity and depth. Their joy is fervent but not feverish. They are energetic people but not excitable. They are speedy in doing things but not hasty. Prudent but not timid or selfish. They are resolute and fearless but not rash. They seem silent and yet make people around them feel their influence. Such believers are full of joy and peace, yet without parade and noise.
Joni and Friends Devotional | 26 September 2021
One more thing. Mary Lance has told me that many of these people have suffered, and suffered greatly. They are the ones who tenaciously cling to the foot of the cross in the stormiest of trials, saying with Job, "Though he slay me, yet will I hope in him" (Job 13:15).
God shows no favouritism. The Gospel is open to all. But I believe that God reserves special affection for certain people–David was one, a man who sought after God's heart.
I would love to know your best friends, Lord. Would you introduce me to them?
Joni & Friends Ministries Founded by Joni Eareckson Tada in 1979, Joni and Friends are dedicated to reaching out to families living with disabilities all around the globe with gospel-adorned hope. We extend gospel-centred care through Community Support, Respite, Retreats and Getaways, and Crisis Response. And we connect families with Christ-honoring, disability-friendly churches where they find a place belong.
ALSO, READ Joni & Friends Devotional | 13 September 2021
ARE YOU BORN AGAIN? IF NO ACCEPT JESUS NOW
Accept Jesus Christ today and secure a life of eternal rest and Glory …
Say this 1 Minute Prayer

Lord Jesus, I believe you died for my sins, Forgive me of all my iniquities. I accept you as my Lord and Saviour from today and forevermore. Come and Be the Lord of my life and I am willing to obey your command and live according to your will as you help me, Thank you for accepting me into your fold. AMEN

JOHN 3: 3 Jesus answered and said unto him, Verily, verily, I say unto thee, Except a man be born again, he cannot see the kingdom of God