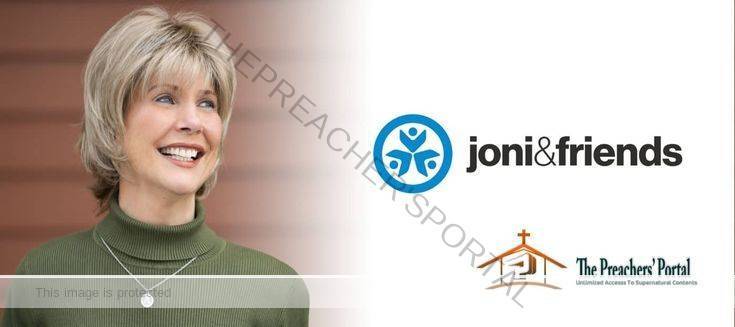 Joni and Friends Devotional | 27 July 2022
Joni and Friends Devotional | 27 July 2022
CLICK HERE FOR PREVIOUS READING 
Joni and Friends Daily Devotional 27th July 2022 Wednesday Message
TOPIC: Where the War is Won
SCRIPTURE: You hold my eyelids open; I am so troubled that I cannot speak. I consider the days of old, the years long ago. I said, "Let me remember my song in the night; let me meditate in my heart." -Psalm 77:4-6 (ESV) 
MESSAGE
This Saturday, I'll be marking 55 years as a quadriplegic. Much joy has filled those years, and yet, I have never forgotten the panic and claustrophobia that overwhelmed me those first days and months. Contemplating a future without hands that could hold things or legs that were limp and useless brought a suffocating fear.
ALSO READ, Joni and Friends Devotional | 12 July 2022
Nights were the hardest. At least when I sat up in a wheelchair, I could face things head-on. But at night, I would lie in bed, gravity pressing me into the mattress. I could not even raise my head on the pillow. In those dark hours, all of life looked bleak.  
It was terrifying beyond description, and for many months I would sleep with the light on, the bedroom door open, and the drapes drawn back. Even so, there were many sleepless midnight hours.  
It was around this time when I stumbled across Job 35:10 and read about God giving "songs in the night." If God gave songs to ease my nighttime anguish, I decided I would sing! I began singing in a whisper all the many hymns I had memorized throughout my childhood. In the whispered singing, a sweet peace settled over my terror-filled nights. 
Joni and Friends Devotional | 27 July 2022
I am convinced the greatest victories for you and me are won away from the noise of day and the eyes of others. It is when we are alone, when it's dark and no one is around to help that our triumphs mean the most.  
It was true for me 55 years ago and is still true today. I am still singing songs in the night to chase away discouragement and win victories for the Lord. Charles Spurgeon once wrote,  
"Any man can sing during the day. When the cup is full, man draws inspiration from it. When money is in plentiful supply, any man can praise the God who provides an abundant harvest or sends home a loaded ship… the difficulty is for music to carry when no wind is stirring.
It is easy to sing when we can read the notes by daylight; but it takes a skillful singer whose song springs forth when there is not a ray of light to read by…Let this voice be clear and this body full of health, and I can sing God's praise: Silence my tongue, put me on a bed of suffering, and how will I then chant God's high praises, unless He Himself provides the song? No, it is not in man's power to sing when everything is against him, unless an altar-coal shall touch his lip… So, since our Maker gives 'songs in the night,' let us wait upon Him for the music."
"This is my Father's world  
Oh, may I never forget  
that though the wrong seems oft so strong,  
God is the Ruler yet.  
This is my Father's world,  
the battle is not done.  
Jesus who died shall be satisfied,  
and earth and heaven be one." 
Joni and Friends Devotional | 27 July 2022
Thank you, God, for giving songs in the night when the hardest battles are fought. When I am alone, when it is dark and there is no one around to help, teach me to wait on you for the music. Teach me to sing brave music and see victory with the morning's light.
Joni & Friends Ministries Founded by Joni Eareckson Tada in 1979, Joni and Friends are dedicated to reaching out to families living with disabilities all around the globe with gospel-adorned hope. We extend gospel-centered care through Community Support, Respite, Retreats and Getaways, and Crisis Response. And we connect families with Christ-honoring, disability-friendly churches where they find a place belong.
ARE YOU BORN AGAIN? IF NO, ACCEPT JESUS NOW
Accept Jesus Christ today and secure a life of eternal rest and Glory …
Say this 1 Minute Prayer

Lord Jesus, I believe you died for my sins, Forgive me of all my iniquities. I accept you as my Lord and Saviour from today and forevermore. Come and Be the Lord of my life and I am willing to obey your command and live according to your will as you help me, Thank you for accepting me into your fold. AMEN

JOHN 3: 3 Jesus answered and said unto him, Verily, verily, I say unto thee, Except a man be born again, he cannot see the kingdom of God