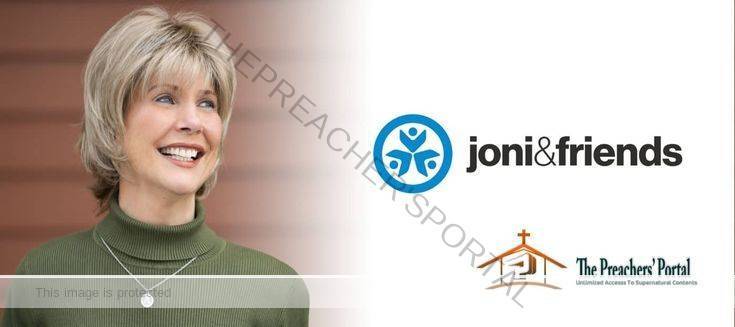 Joni and Friends Devotional | 3 March 2022
Joni and Friends Devotional | 3 March 2022
CLICK HERE FOR PREVIOUS READING
Joni and Friends Daily Devotional 3rd March 2022 Thursday Message
TOPIC: A Farm Road in Spring
SCRIPTURE: "Trust in the Lord with all your heart and lean not on your own understanding; in all your ways acknowledge him and he will make your paths straight."
MESSAGE
Call it late winter storms or early spring rains. When the sky breaks open this time of year, it makes for plenty of wet and muddy earth.
ALSO READ, Joni and Friends Devotional | 16 November 2021
On our farm in Maryland, heavy rains were great for our furrowed fields, but a disaster for the dirt road leading from the county highway to our farmhouse. Our truck would spin out on the wet earth, splattering gravel everywhere.
The road was normally easy to drive, a straight line between our house and the highway. With rain, the road may have been straight, but it wasn't easy!
Joni and Friends Devotional | 3 March 2022
Journeying down that farm road is much like traveling the path ahead of you. When you trust in the Lord, He promises that the road will take you directly to the destination He plans.
He will make your path straight, and you will arrive in His perfect timing. But your path, although straight, will not be smooth. It's direct, but you'd better expect storms along the way.
Don't be like the Israelites who, when they forget about God, wandered around in circles for forty years. Their path to the Promised Land was anything but straight. Trust in the Lord, and He will take you directly to where He wants you to go. It's worth the few bumps, potholes, and uncomfortable places along the way.
Joni & Friends Ministries Founded by Joni Eareckson Tada in 1979, Joni and Friends are dedicated to reaching out to families living with disabilities all around the globe with gospel-adorned hope. We extend gospel-centered care through Community Support, Respite, Retreats and Getaways, and Crisis Response. And we connect families with Christ-honoring, disability-friendly churches where they find a place belong.
Joni and Friends Devotional | 3 March 2022
ARE YOU BORN AGAIN? IF NO ACCEPT JESUS NOW
Accept Jesus Christ today and secure a life of eternal rest and Glory …
Say this 1 Minute Prayer

Lord Jesus, I believe you died for my sins, Forgive me of all my iniquities. I accept you as my Lord and Saviour from today and forevermore. Come and Be the Lord of my life and I am willing to obey your command and live according to your will as you help me, Thank you for accepting me into your fold. AMEN

JOHN 3: 3 Jesus answered and said unto him, Verily, verily, I say unto thee, Except a man be born again, he cannot see the kingdom of God