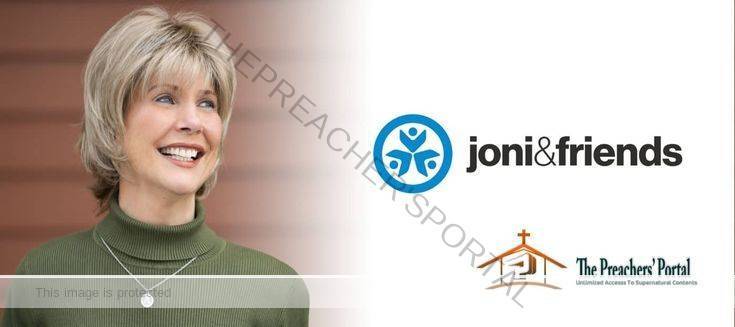 Joni and Friends Devotional | 7 March 2022
Joni and Friends Devotional | 7 March 2022
CLICK HERE FOR PREVIOUS READING 
Joni and Friends Daily Devotional 7th March 2022 Monday Message
TOPIC: Beyond Your Limitations
SCRIPTURE: "For we do not have a high priest who is unable to sympathize with our weaknesses, but we have one who has been tempted in every way, just as we are—yet was without sin."
MESSAGE
I woke up this morning thinking, "Here we go again. Another day of someone giving me a bed bath, getting me dressed, and plopping me in my wheelchair." No sooner did that irritating thought escape than Hebrews 4:15 came to mind. Jesus tasted the boredom of routine.
ALSO READ, Joni and Friends Devotional | 21 February 2022
He knew the pain of limitations. In short, He sympathizes. He understands. He's been there. And Jesus was the one who brought to my mind that little verse in order to quiet my frustrations and give me a brighter perspective on the day.
Look closer. It says that Jesus can sympathize with our weaknesses in every way. The Lord did not share only partially in our weaknesses, but fully. There's not an emotion with which you wrestle that Christ has not first felt its sting. And He did it for a reason. Jesus took on our limitations so that you and I could break beyond them.
Joni and Friends Devotional | 7 March 2022
Jesus deserved glory, but He humbled Himself. He deserved love, but He took the full blow of people's hatred. Jesus deserved comfort, but He hardly had a place to call home. This is good news for anyone who feels humiliated and rejected. It's even good news for someone who's homeless! For this is the extent to which Jesus sympathized with our weaknesses.
You are Lord over every one of my weaknesses, whether they are emotional, physical, mental, or spiritual. That's why I boast in my weaknesses for I know that Your power rests upon me when I present to You all my shortcomings. Thank You for giving me the grace to delight in my limitations, for through them, I am drawn closer to You.
Joni & Friends Ministries Founded by Joni Eareckson Tada in 1979, Joni and Friends are dedicated to reaching out to families living with disabilities all around the globe with gospel-adorned hope. We extend gospel-centered care through Community Support, Respite, Retreats and Getaways, and Crisis Response. And we connect families with Christ-honoring, disability-friendly churches where they find a place belong.
Joni and Friends Devotional | 7 March 2022
ARE YOU BORN AGAIN? IF NO ACCEPT JESUS NOW
Accept Jesus Christ today and secure a life of eternal rest and Glory …
Say this 1 Minute Prayer

Lord Jesus, I believe you died for my sins, Forgive me of all my iniquities. I accept you as my Lord and Saviour from today and forevermore. Come and Be the Lord of my life and I am willing to obey your command and live according to your will as you help me, Thank you for accepting me into your fold. AMEN

JOHN 3: 3 Jesus answered and said unto him, Verily, verily, I say unto thee, Except a man be born again, he cannot see the kingdom of God