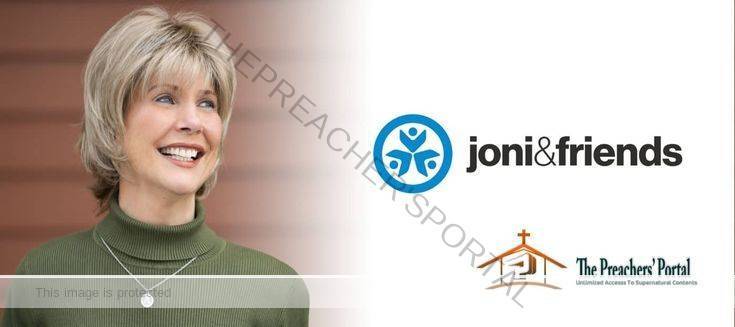 Joni and Friends Devotional | 8 March 2022
Joni and Friends Devotional | 8 March 2022
CLICK HERE FOR PREVIOUS READING 
Joni and Friends Daily Devotional 8th March 2022 Tuesday Message
TOPIC: What's in a Look?
SCRIPTURE: "Peter replied, 'Man, I don't know what you're talking about!' Just as he was speaking, the rooster crowed. The Lord turned and looked straight at Peter. Then Peter remembered the word the Lord had spoken to him: 'Before the rooster crows today, you will disown me three times.' And he went outside and wept bitterly."
MESSAGE
The eyes can give looks that love or looks that kill. When someone you love holds your eyes with his, you're enraptured. But when that same person looks at you in deep disappointment, it cuts to the core.
ALSO READ, Joni and Friends Devotional | 16 November 2021
Suppose right now, your eyes met the Lord's. What would you see? Compassion and tenderness, yes. But suppose if, in a thoughtless moment of self-centered sin, you slapped the Lord? In that horrible instant, what would you read in His eyes?
This once actually happened. Peter angrily denied Jesus. At that instant, Scripture says the Lord looked straight at Peter. Perhaps Jesus caught Peter's eye through a window, or as he was being led through the court. Whatever, this much is sure: their eyes met.
It's impossible to say what was in the Lord's eyes. I would like to think the look Jesus gave was not cutting or judgmental. I choose to believe that He gave a look of hurt and disappointment, a sad yet tender expression in His eyes. And perhaps, for Peter, it was the look that both loved and killed.
Joni and Friends Devotional | 8 March 2022
Jesus always loves. That's why it's safe to say that the Lord was probably more concerned for Peter's pain and anguish than He was for His own plight. Like Peter, who wept bitterly, that fact alone should make us grieve all the more over our sins and offenses.
As you look into my eyes today, Jesus, I hope You will see my love and deep affection. May the light in my eyes be a reflection of Your light in my life.
Joni & Friends Ministries Founded by Joni Eareckson Tada in 1979, Joni and Friends are dedicated to reaching out to families living with disabilities all around the globe with gospel-adorned hope. We extend gospel-centered care through Community Support, Respite, Retreats and Getaways, and Crisis Response. And we connect families with Christ-honoring, disability-friendly churches where they find a place belong.
Joni and Friends Devotional | 8 March 2022
ARE YOU BORN AGAIN? IF NO ACCEPT JESUS NOW
Accept Jesus Christ today and secure a life of eternal rest and Glory …
Say this 1 Minute Prayer

Lord Jesus, I believe you died for my sins, Forgive me of all my iniquities. I accept you as my Lord and Saviour from today and forevermore. Come and Be the Lord of my life and I am willing to obey your command and live according to your will as you help me, Thank you for accepting me into your fold. AMEN

JOHN 3: 3 Jesus answered and said unto him, Verily, verily, I say unto thee, Except a man be born again, he cannot see the kingdom of God