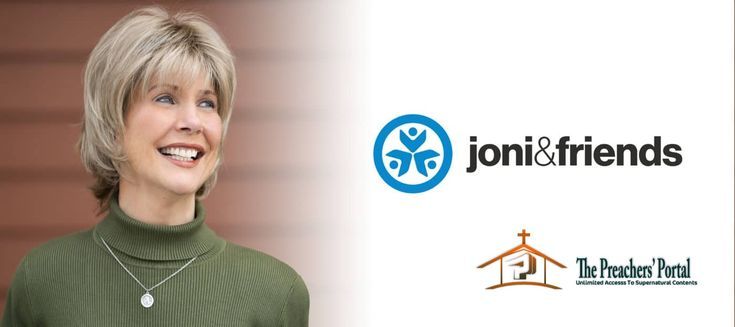 Joni and Friends Devotional | 9 December 2021
Joni and Friends Devotional | 9 December 2021
CLICK HERE FOR PREVIOUS READING 
Joni and Friends Daily Devotional 9th December 2021 Thursday Message
Topic: Sweet Hour of Prayer
SCRIPTURE: "Then he returned to his disciples and found them sleeping. 'Simon,' he said to Peter, 'are you asleep? Could you not keep watch for one hour?'"- Mark 14:37
MESSAGE
Sweet hour of prayer, sweet hour of prayer,
That calls me from a world of care,
And bids me at my Father's throne
Make all my wants and wishes known

God invites us to make all our wants and wishes known to him. It's not only a marvelous invitation, but it's what prayer is all about. God wants you to tell him your problems so that he can comfort you. He wants to hear about your longings so that he can purify them.  Tell him about your temptations so that he can help you conquer them.
ALSO READ, MFM Daily Devotional 6 June 2021 (PMCH)
Talk to God about everything that's on your heart. And when you do, remember that prayer is also the chance to hear the heartbeat of God. He desires to make known to you his wants and wishes.
Joni and Friends Devotional | 9 December 2021
When you pray this way, you may discover that a whole hour—an entire hour of sweet communion—has just flown by. Time races away all too quickly when you're spending it in intimate conversation with your dearest friend.
ALSO READ, Joni and Friends Devotional | 26 November 2021
And since He bids me seek His face,
Believe His Word, and trust His grace;
I'll cast on Him my ev'ry care,
And wait for thee, sweet hour of prayer.*

Lord, you are my friend and I want to tell you about my wants and wishes. More so, I want to hear you share your heart with me. As I open up your Word, speak to me. And as your Spirit opens up my heart, may my prayer be honest and real.  Lastly, tell me, Lord, how much time I am to spend with you in prayer.
Joni and Friends Devotional | 9 December 2021
Joni & Friends Ministries Founded by Joni Eareckson Tada in 1979, Joni and Friends are dedicated to reaching out to families living with disabilities all around the globe with gospel-adorned hope. We extend gospel-centered care through Community Support, Respite, Retreats and Getaways, and Crisis Response. And we connect families with Christ-honoring, disability-friendly churches where they find a place belong.
ALSO, READ Joni & Friends Devotional | 13 September 2021
ARE YOU BORN AGAIN? IF NO ACCEPT JESUS NOW
Accept Jesus Christ today and secure a life of eternal rest and Glory …
Say this 1 Minute Prayer

Lord Jesus, I believe you died for my sins, Forgive me of all my iniquities. I accept you as my Lord and Saviour from today and forevermore. Come and Be the Lord of my life and I am willing to obey your command and live according to your will as you help me, Thank you for accepting me into your fold. AMEN

JOHN 3: 3 Jesus answered and said unto him, Verily, verily, I say unto thee, Except a man be born again, he cannot see the kingdom of God