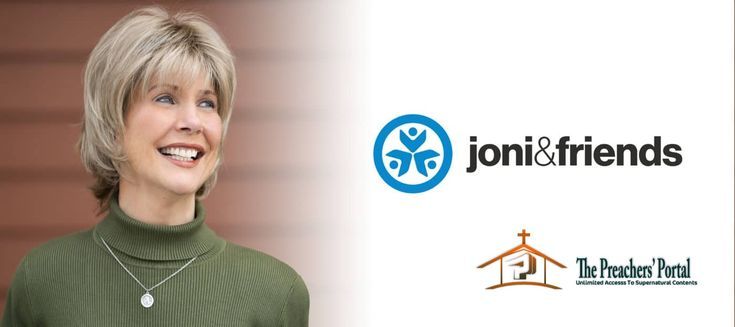 Joni & Friends Devotional | 12 September 2021
Joni & Friends Devotional | 12 September 2021
CLICK HERE FOR MORE DEVOTIONALS 
Joni & Friends Daily Devotional 12th September 2021 –
TOPIC: LOSING
"At that time the disciples came to Jesus and asked, 'Who is the greatest in the kingdom of heaven?' He called a little child and had him stand among them. And he said, 'I tell you the truth unless you change and become like little children, you will never enter the kingdom of heaven. Therefore, whoever humbles himself like this child is the greatest in the kingdom of heaven.' Matthew 18:1-4
Who is great in God's eyes? Jesus sets up a little child as his answer. Mind you, childhood back in those days was a condition not to be desired by any adult, and Jesus points to the child, not as a winsome example of how charming and simple we're supposed to be, but rather how lowly.
When it came to the social ladder, children were losers. In the disciples' eyes, they didn't even qualify for the first rung. Yet if we want to follow Jesus, we must be like children–lacking rights, needing instruction, and enjoying little-to-no respect.
ALSO, READ  Joyce Meyer Ministries | Daily Devotional 13 September 2021
Throughout Scripture, Jesus exalts losers. Whether highlighting children or hobnobbing with prostitutes and tax collectors, Jesus rubs the salt of lostness into the sensibilities of those who are preoccupied with the sweetness of their successes.
Joni & Friends Devotional 12 September 2021
Jesus lifts up the last. The least. The lost. The little. And even the dead. He drives home that he will not reward the rewardable or improve the improvable. His grace is reserved for those who, like a little child, see themselves as… little. Who is great in God's eyes? Whoever humbles himself like such a child is greatest in the kingdom of heaven.
Malcolm Muggeridge said, "Jesus is not a prophet to the winners but to losers, proclaiming that the last shall be first, the weak, strong, and the fools, wise. It is the lowly, not the proud, who shall inherit the kingdom of heaven."
When I see a child today, Lord, help me to see who you want me to be.
Taken from Diamonds in the Dust – By Joni 

Eareckson

 Tada
Joni & Friends Ministries Founded by Joni Eareckson Tada in 1979, Joni and Friends are dedicated to reaching out to families living with disabilities all around the globe with gospel-adorned hope. We extend gospel-centred care through Community Support, Respite, Retreats and Getaways, and Crisis Response. And we connect families with Christ-honoring, disability-friendly churches where they find a place belong.
ARE YOU BORN AGAIN? IF NO ACCEPT JESUS NOW
Accept Jesus Christ today and secure a life of eternal rest and Glory …
Say this 1 Minute Prayer

Lord Jesus, I believe you died for my sins, Forgive me of all my iniquities. I accept you as my Lord and Saviour from today and forevermore. Come and Be the Lord of my life and I am willing to obey your command and live according to your will as you help me, Thank you for accepting me into your fold. AMEN

JOHN 3: 3 Jesus answered and said unto him, Verily, verily, I say unto thee, Except a man be born again, he cannot see the kingdom of God