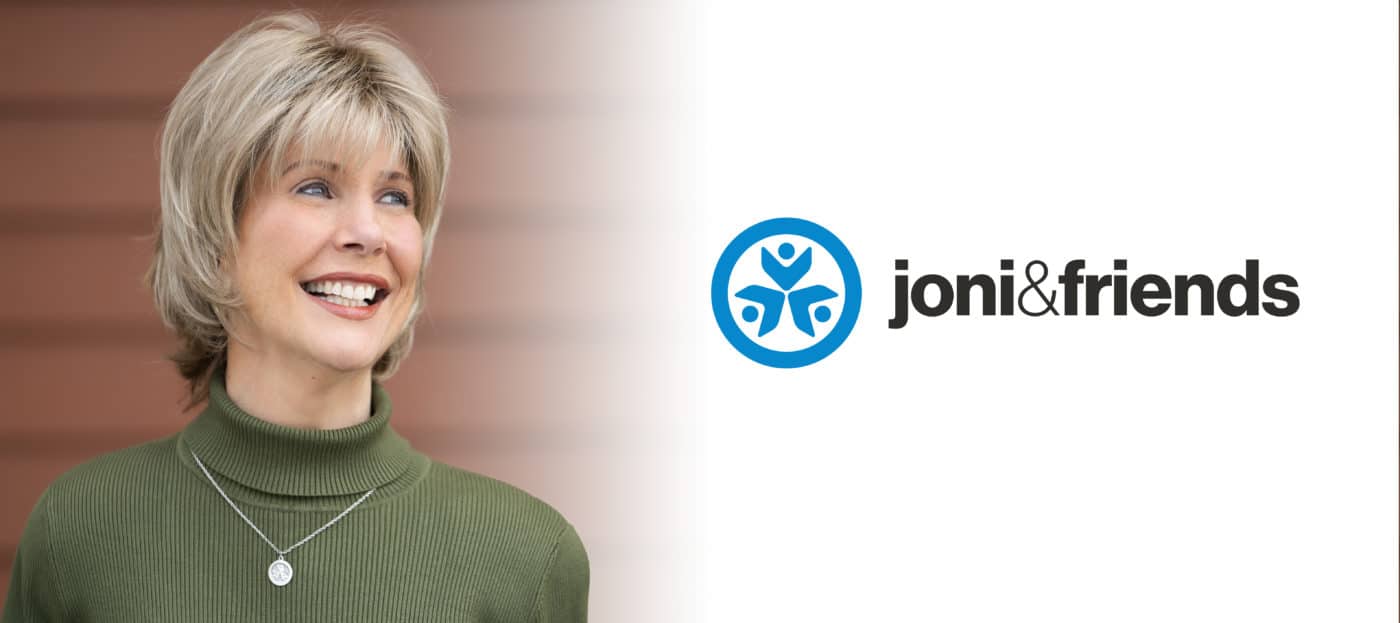 Joni & Friends Devotional | 14 September 2021
Joni & Friends Devotional | 14 September 2021
CLICK HERE FOR PREVIOUS READING 
Joni & Friends Daily Devotional 14th September 2021
"Teach us to number our days aright, that we may gain a heart of wisdom.

Psalm 90:12
MESSAGE
I have this habit of numbering my days: When I wake up in the morning, I make a point of thinking, "Lord, this day is worth a thousand years of eternity and that means that the people I meet, the letters I write, the conversations I have… these all have value in your sight. Teach me to measure each moment."
I haven't cultivated this habit overnight. Because of all the things to be counted, this is the hardest–to number our days. We number everything else so easily. We know how much money we have in our purse and how many dollars in the bank. Farmers number their sheep and cattle. Restaurants number meals served in a week. Teachers check off attendance records. Gardeners can tell you how many tomato plants are in the backyard.
Yet we find it hard to number something so precious as our days. Perhaps that's because we see our days stretching on and on. They seem infinite and so there is no need, we think, to number them. Things we fail to account for, we waste. That's why it is wise to ask God to teach us to consider each day separate from the next, distinct in its purpose, unique in the way it is to be lived.
James 4:14 says, "What is your life? You are a mist that appears for a little while and then vanishes." And if we need another reminder, Isaiah 40:6-7 says, "All men are like grass. The grass withers and the flowers fall, because the breath of the Lord blows on them. Surely the people are grass." When we finally arrive in heaven, we will be surprised by many things, but nothing will amaze us more than how short life on earth really was.
You have written this day in your book, Lord, so teach me to spend it wisely for your glory.
Taken from Diamonds in the Dust – By Joni 

Eareckson

 Tada
Joni & Friends Ministries Founded by Joni Eareckson Tada in 1979, Joni and Friends are dedicated to reaching out to families living with disabilities all around the globe with gospel-adorned hope. We extend gospel-centred care through Community Support, Respite, Retreats and Getaways, and Crisis Response. And we connect families with Christ-honoring, disability-friendly churches where they find a place belong.
ARE YOU BORN AGAIN? IF NO ACCEPT JESUS NOW
Accept Jesus Christ today and secure a life of eternal rest and Glory …
Say this 1 Minute Prayer

Lord Jesus, I believe you died for my sins, Forgive me of all my iniquities. I accept you as my Lord and Saviour from today and forevermore. Come and Be the Lord of my life and I am willing to obey your command and live according to your will as you help me, Thank you for accepting me into your fold. AMEN

JOHN 3: 3 Jesus answered and said unto him, Verily, verily, I say unto thee, Except a man be born again, he cannot see the kingdom of God