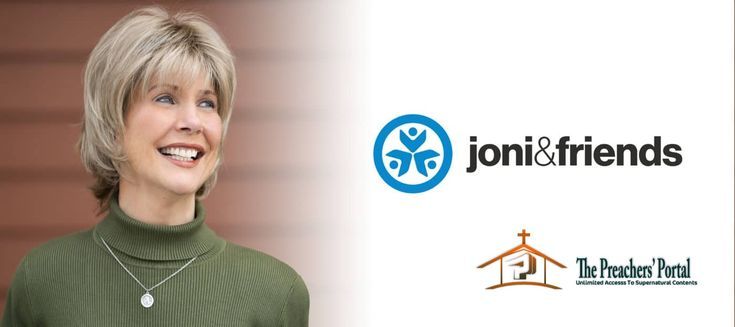 Joni & Friends Devotional | 15 September 2021
Joni & Friends Devotional | 15 September 2021
CLICK HERE FOR PREVIOUS READING
Joni & Friends Daily Devotional 15th September 2021
TOPIC: SALT
"You are the salt of the earth. But if the salt loses its saltiness, how can it be made salty again? It is no longer good for anything, except to be thrown out and trampled by men." Matthew 5:13
MESSAGE
Last night, I telephoned the family farm back in Maryland to see how my sister Jay was doing. She was up to her elbows in pickles! Cucumbers are ripe off the vine from Jay's garden so she's spending her evenings boiling and blanching, staining and sealing. I love my sister's pickles, and I think her secret is… salt. She adds a lot of salt and tells me that it's the best way to preserve a pickle at its crunchiest, tastiest best.
ALSO, READ  Rhapsody of Realities | 16 September 2021 | Thursday
Those words go well together–salt and preserve. As Christians, we act as a salty preservative in this world, infusing godly values into the life around us. We have the work of restraining evil and advancing good. And just as salt brings out the flavour in food, we can "season to taste" our words when the world asks us for the reason for the hope that is within us.
ALSO, READ Billy Graham Devotional 16 September 2021
"Let your conversation be always full of grace, seasoned with salt, so that you may know how to answer everyone" (Colossians 4:6).
Joni & Friends Devotional | 15 September 2021
Preserving good in the world. Flavouring your words with the Gospel. These are big responsibilities. And remember that God did not say that you should be the salt of the earth, but that you are. So don't lose your saltiness, whatever you do today.
Lord of the Harvest, you have chosen me for a special task in this world. Thank you for the privilege of being salt in order to make people around me thirsty for you. Show me today how I can preserve all that is good around me and how I can flavor my conversation to make people long for you and look for you.
Taken from Diamonds in the Dust – By Joni 

Eareckson

 Tada
Joni & Friends Ministries Founded by Joni Eareckson Tada in 1979, Joni and Friends are dedicated to reaching out to families living with disabilities all around the globe with gospel-adorned hope. We extend gospel-centred care through Community Support, Respite, Retreats and Getaways, and Crisis Response. And we connect families with Christ-honoring, disability-friendly churches where they find a place belong.
ARE YOU BORN AGAIN? IF NO ACCEPT JESUS NOW
Accept Jesus Christ today and secure a life of eternal rest and Glory …
Say this 1 Minute Prayer

Lord Jesus, I believe you died for my sins, Forgive me of all my iniquities. I accept you as my Lord and Saviour from today and forevermore. Come and Be the Lord of my life and I am willing to obey your command and live according to your will as you help me, Thank you for accepting me into your fold. AMEN

JOHN 3: 3 Jesus answered and said unto him, Verily, verily, I say unto thee, Except a man be born again, he cannot see the kingdom of God