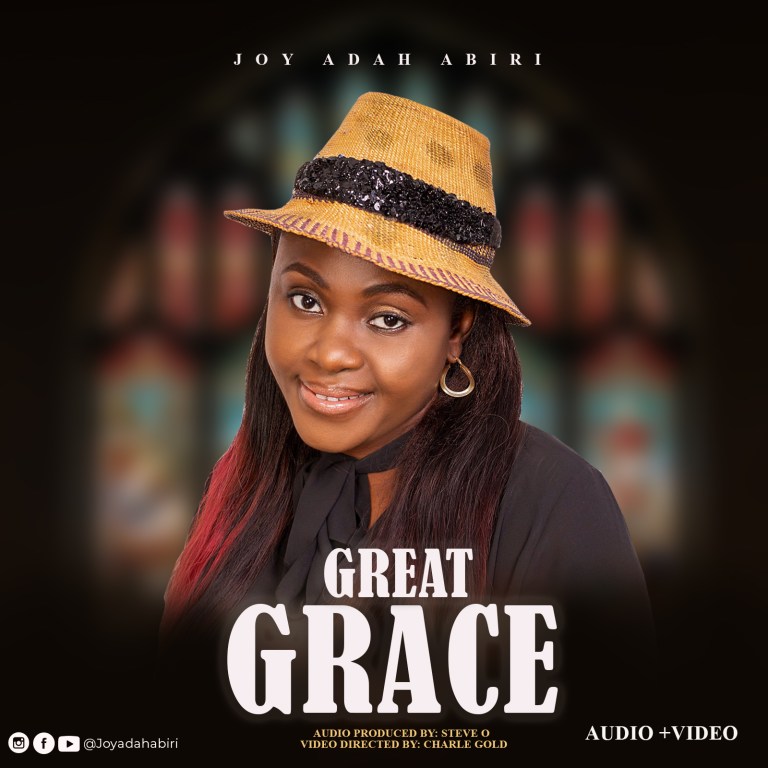 Joy Adah Abiri – Great Grace | Download Mp3 (Audio)
Joy Adah Abiri – Great Grace | Download Mp3 (Audio)
MP3: Joy Adah Abiri – Great Grace
Nigerian Gospel Singer, Joy Adah Abiri comes through with a new song this 2021 titled "Great Grace'   and it is right here for your free download.
ASLO, READ  Chidinma – Ko S'Oba Bire | Download Mp3 (Audio)
DOWNLOAD MP3:  Joy Adah Abiri – Great Grace BELOW
ABOUT THE SONG
Thinking about the highs and the lows of life and seeing the amazing things we're enjoying despite the times & situations all I can say is that we're enjoying GREAT GRACE.
The song was produced by Steve O and the accompanying video was shot & directed by Charlie Gold.
Get the song with the link below, watch the video and don't forget to share this song as you continually enjoy the GRACE of God.
WATCH VIDEO BELOW