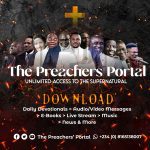 Joyce Meyer | Daily Devotional 19th September 2021 | Sunday
Joyce Meyer | Daily Devotional 19th September 2021 | Sunday
CLICK HERE FOR PREVIOUS READING 
Joyce Meyer Ministries Daily Devotional 19 September 2021 Sunday Message Written By Joyce Meyer 
TOPIC: Keeping God In First Place
SCRIPTURE: Little children, keep yourselves from idols (false gods)—[from anything and everything that would occupy the place in your heart due to God, from any sort of substitute for Him that would take first place in your life]. – 1 John 5:21 (AMPC)
MESSAGE
We can make an idol out of just about anything or anyone. It could be a spouse, a child, a good friend, something you own, your home, or your career. When anything becomes more important to us than God, who always deserves first place in our lives, we must aggressively deal with it; we must put it back where it belongs.
ALSO, READ Joyce Meyer Ministries Devotional 16 September 2021
For example, if it happens to be your career, you would be better off to change careers if keeping the one you have means it takes you away from God.
Maybe it's a person or even that person's good opinion of you that you strive for and think about far too much. Absolutely no one or nothing should ever push God out of first place in your life.
Joyce Meyer Devotional 19th September 2021 
Keep in mind that one day everything on this earth will pass away, so don't spend your life worshipping something that is always in the process of turning to dust! God is the Alpha and the Omega, the Beginning and the End, and He must also be everything in between.
ALSO, READ Joyce Meyer Ministries Daily Devotional 14th September 2021
Prayer Starter: I will not allow anything to take first place in my life other than God, and I will make any change necessary to be sure that is where He always stays. In the name of Jesus, amen!
Joyce Meyer Ministries is called to share the Gospel and extend the love of Christ. Through media, we teach people how to apply biblical truth to every aspect of their lives and encourage God's people to serve the world around them.
ALSO, READ Joyce Meyer Daily Devotional 11 September 2021
Joyce Meyer Ministries Daily Devotional 18 September 2021
Also, Through our missions arm, Hand of Hope, we provide global humanitarian aid, feed the hungry, clothe the poor, minister to the elderly, widows and orphans, visit prisoners and reach out to people of all ages and in all walks of life. Joyce Meyer Ministries is built on a foundation of faith, integrity and dedicated supporters who share this call.
ALSO, READ  Joyce Meyer Daily Devotional 6 September 2021
ARE YOU BORN AGAIN? IF NO ACCEPT JESUS NOW
Accept Jesus Christ today and secure a life of eternal rest and Glory …
Say this 1 Minute Prayer

Lord Jesus, I believe you died for my sins, Forgive me of all my iniquities. I accept you as my Lord and Saviour from today and forevermore. Come and Be the Lord of my life and I am willing to obey your command and live according to your will as you help me, Thank you for accepting me into your fold. AMEN

JOHN 3: 3 Jesus answered and said unto him, Verily, verily, I say unto thee, Except a man be born again, he cannot see the kingdom of God

Joyce Meyer Ministries Daily Devotional 17 September 2021