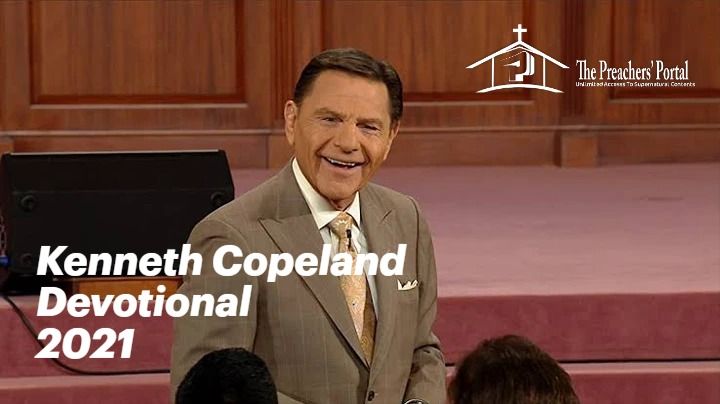 Kenneth Copeland Devotional 11th January 2022
Kenneth Copeland Devotional 11th January 2022
CLICK HERE FOR PREVIOUS READING 
Kenneth Copeland Devotional 11 January 2022 (Faith To Faith) Written By Kenneth & Gloria Copeland
TOPIC: Don't Look at the Storm
SCRIPTURE: But when he saw the wind boisterous, he was afraid; and beginning to sink, he cried, saying, Lord, save me. And immediately Jesus stretched forth his hand, and caught him, and said unto him, O thou of little faith, wherefore didst thou doubt? – Matthew 14:30-31
KENNETH COPELAND DEVOTIONAL TODAY
MESSAGE
If there's any way the devil can get your eyes away from the Word, he'll do it. He'll cause trouble. He'll make the circumstances around you pitch and roll like a rowboat in a hurricane. |He'll do anything he can to get you to concentrate on the realm of the physical senses and the situation around you instead of on the promise of God—because he knows that if he doesn't, you'll take that promise and beat his brains out with it.
That's what he did to Peter. When Peter first jumped out of the boat that day in response to Jesus' word, what happened? He walked right across that water without a problem. His whole being was fastened on that word Jesus had spoken to him, "Come!"
ALSO, READ Kenneth Copeland Devotional 24th December 2021
Kenneth Copeland Devotional 11th January 2022
But when he took his eyes off that word, he started looking at the storm. He started looking at the impossible thing he was doing. After all, he was a fisherman. All his training and experience told him when the waves were that high, you were going under. He started to focus on what he knew in nature instead of what Jesus said. When he did that, his faith slipped out of gear and he started to sink.
Don't let that happen to you. Once you get a revelation from the Word of God, hang on to it. Don't focus on anything else.
ALSO, READ Kenneth Copeland Devotional 23 September 2021 | Faith To Faith
The devil will do everything he can to get you to turn loose of it. |He'll stir up things around you. He'll try to get you into fear. He'll push every button he can from the past to get you back into your old way of thinking.
Kenneth Copeland Devotional 11th January 2022
But don't let go. Keep your eyes on the Word of God until it's more real inside you than anything else. If you do, you'll be able to walk your way across the water just fine.
SCRIPTURE READING: Matthew 14:22-33
Kenneth Copelan Devotional Today written by Kenneth and Gloria Copeland, the leader of the Kenneth Copeland Ministries (www.KCM.org) that specializes in teaching principles of bible faith – prayer, healing, salvation and other biblical topics.
JESUS US COMING SOON!!!
ARE YOU BORN AGAIN? IF NO
Accept Jesus Christ today and secure a life of eternal rest and Glory …
Say this 1 Minute Prayer 

Lord Jesus, I believe you died for my sins, Forgive me of all my iniquities. I accept you as my Lord and Saviour from today and forevermore. Come and Be the Lord of my life and I am willing to obey your command and live according to your will as you help me, Thank you for accepting me into your fold. AMEN

JOHN 3: 3 Jesus answered and said unto him, Verily, verily, I say unto thee, Except a man be born again, he cannot see the kingdom of God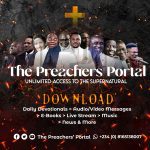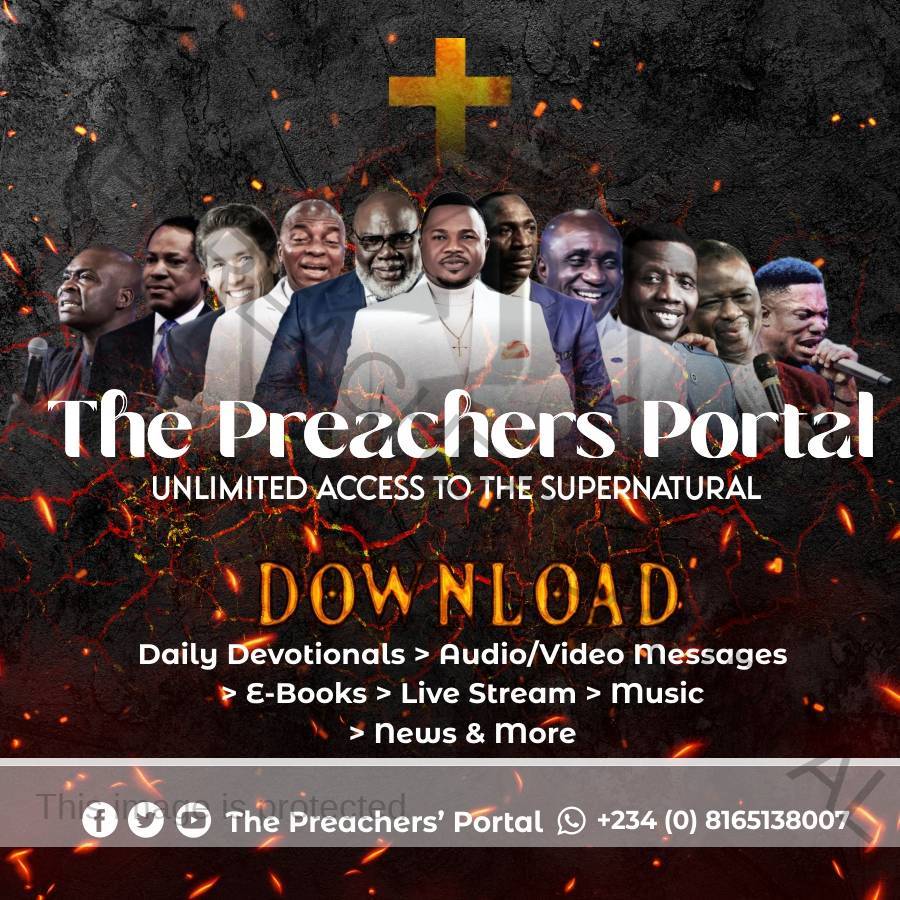 I Am A God-kind Gospel Blogger, Gospel Content Writer, Evangelist, Songwriter, Teacher and Soul-Winner. The Chief-editor of ThePreachersPortal.Org. I have worked with media houses of various religious organizations and NGOs. On This Platform, You will get access to Daily Devotionals, Live Streams, Audio Messages, Motivational Articles and Inspirational content as I share them for free. Follow me on social media to learn more about this movement.