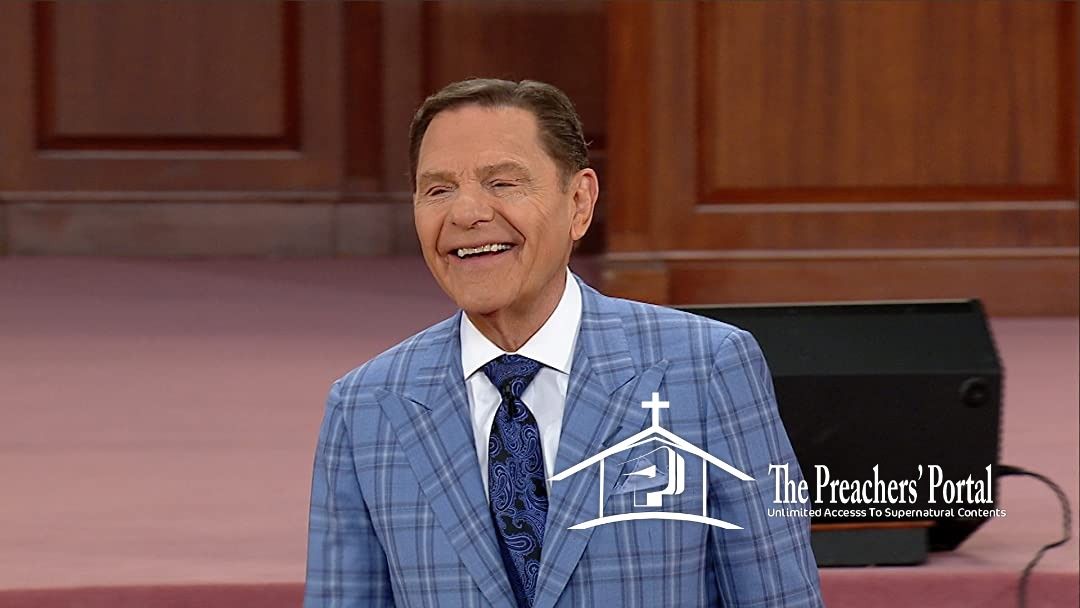 Kenneth Copeland Devotional 13th August 2022
Kenneth Copeland Devotional 13th August 2022
CLICK HERE FOR PREVIOUS READING 
Kenneth Copeland Devotional 13 August 2022 (Faith To Faith) Written By Kenneth & Gloria Copeland
TOPIC: Heart to Heart
SCRIPTURE: For who has known or understood the mind (the counsels and purposes) of the Lord so as to guide and instruct Him and give Him knowledge? But we have the mind of Christ (the Messiah) and do hold the thoughts (feelings and purposes) of His heart. – 1 Corinthians 2:16, The Amplified Bible
ALSO, READ Kenneth Copeland Devotional 13th October 2021
MESSAGE
Isn't it exciting to realize that you can hold the thoughts and feelings and purposes of God's very own heart in your heart? Isn't it thrilling to know the Creator of heaven and earth wants to be one spirit with you and transmit His thoughts to your mind?
First Corinthians 6:17 says that when you were joined to the Lord you became one spirit with Him. He came into union with you so that He can talk to you heart to heart. God wants you in this harmony with Him so that His thoughts can become your actions. He wants you to walk so closely with Him that you never lack power to overcome the evil of this world.
ALSO, READ Kenneth Copeland Devotional 13 August 2021
He wants you to be so in tune with His Spirit that you are able to feel His heart of compassion toward those around you who are hurting or bowed down with sickness and pain. He wants to be one with you, so He can reach out through your hands and fulfill His purposes in the earth.
Kenneth Copeland Devotional 13th August 2022
Make a fresh commitment today to walk in union with your God. Give your attention to His Spirit in your inner man. Determine to yield to His voice and not to the voices of the world or the flesh!
ALSO, READ Kenneth Copeland Devotional 1st August 2022
Allow the mind of Christ to flow through you!
SCRIPTURE READING: 1 Corinthians 2
Kenneth Copelan Devotional Today written by Kenneth and Gloria Copeland, the leader of the Kenneth Copeland Ministries (www.KCM.org) specializes in teaching principles of bible faith – prayer, healing, salvation and other biblical topics.
ALSO, READ Kenneth Copeland Devotional 5 June 2021
JESUS IS COMING SOON!!!
ARE YOU BORN AGAIN? IF NO
Accept Jesus Christ today and secure a life of eternal rest and Glory …
SAY THIS 1 MINUTE PRAYER 

LORD JESUS, I BELIEVE YOU DIED FOR MY SINS, FORGIVE ME OF ALL MY INIQUITIES. I ACCEPT YOU AS MY LORD AND SAVIOUR FROM TODAY AND FOREVERMORE. COME AND BE THE LORD OF MY LIFE AND I AM WILLING TO OBEY YOUR COMMAND AND LIVE ACCORDING TO YOUR WILL AS YOU HELP ME, THANK YOU FOR ACCEPTING ME INTO YOUR FOLD. AMEN

JOHN 3: 3 JESUS ANSWERED AND SAID UNTO HIM, VERILY, VERILY, I SAY UNTO THEE, EXCEPT A MAN BE BORN AGAIN, HE CANNOT SEE THE KINGDOM OF GOD