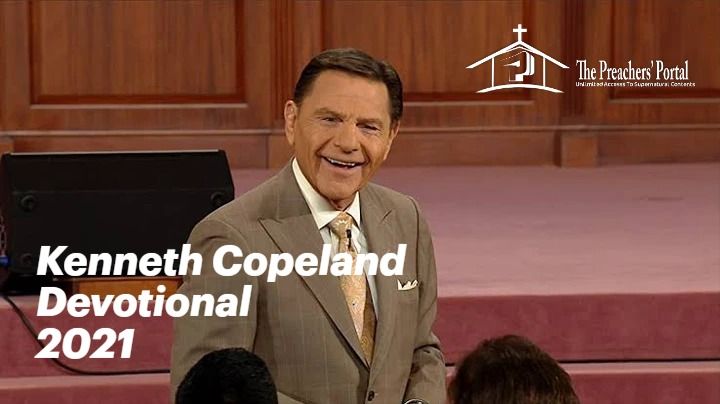 Kenneth Copeland Devotional 15 September 2021
Kenneth Copeland Devotional 15 September 2021
CLICK HERE FOR PREVIOUS READING 
Kenneth Copeland Devotional 15th September 2021 Faith To Faith Daily Devotional Written By Kenneth & Gloria Copeland
How's Your Spiritual Maintenance?
Gloria Copeland
SCRIPTURE: The cares and anxieties of the world and distractions of the age, and the pleasure and delight and false glamour and deceitfulness of riches, and the craving and passionate desire for other things creep in and choke and suffocate the Word, and it becomes fruitless. Mark 4:19, The Amplified Bible
ALSO, READ Dunamis Healing & Deliverance Service 14 September 2021
MESSAGE
Did you know that the seemingly innocent things in your everyday life can suffocate your spiritual life if you allow it?
A friend of mine said the Lord told her in prayer one day that this nation had become a nation of maintenance men. You have so many things to maintain, He told her and you maintain your house. You maintain your car, your yard, your machines, your hair….
ALSO, READ Kenneth Copeland Devotional 29 August 2021
It's true. You can become a maintainer of so many natural things that you don't have any time left to maintain your own spirit!
When you find yourself in that situation, it's time to simplify your life. I've had to learn t
Kenneth Copeland 15 September 2021
hat myself. Now when I'm considering something I think I need, I don't just count the cost in dollars and cents. I think about how much time it will take to maintain it. I check to see if I can spiritually afford it.
Second Timothy 2:4 tells us not to get entangled in the affairs of this life. One thing I've learned over the last 45 years: Nothing is as important as spending time in prayer and in the Word with the Father. Absolutely nothing in my life is as vital as that.
Scripture Reading:
Mark 4:18-24
Kenneth Copelan Devotional Today written by Kenneth and Gloria Copeland, the leader of the Kenneth Copeland Ministries (www.KCM.org) that specializes in teaching principles of bible faith – prayer, healing, salvation and other biblical topics.
ARE YOU BORN AGAIN? IF NO
Accept Jesus Christ today and secure a life of eternal rest and Glory …
Say this 1 Minute Prayer 

Lord Jesus, I believe you died for my sins, Forgive me of all my iniquities. I accept you as my Lord and Saviour from today and forevermore. Come and Be the Lord of my life and I am willing to obey your command and live according to your will as you help me, Thank you for accepting me into your fold. AMEN

JOHN 3: 3 Jesus answered and said unto him, Verily, verily, I say unto thee, Except a man be born again, he cannot see the kingdom of God.