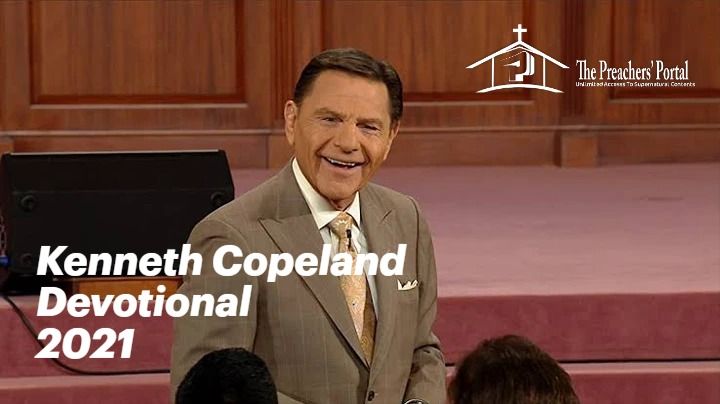 Kenneth Copeland Devotional 16th March 2022
Kenneth Copeland Devotional 16th March 2022
CLICK HERE FOR PREVIOUS READING 
Kenneth Copeland Devotional 16 March 2022 (Faith To Faith) Written By Kenneth & Gloria Copeland
TOPIC: Train Your Senses
SCRIPTURE: For every one that useth milk is unskilful in the word of righteousness: for he is a babe. But strong meat belongeth to them that are of full age, even those who by reason of use have their senses exercised to discern both good and evil. – Hebrews 5:13-14
KENNETH COPELAND DEVOTIONAL
MESSAGE
You're spiritually "grown up" or mature when, through practice, you have trained your senses to discern between good and evil. You've practiced walking in the spirit and renewing your mind by the Word of God until even your flesh habitually goes God's way instead of the world's way.
Stop and think for a moment. Aren't there some things your old flesh used to pressure you to do before you made Jesus Lord of your life that you don't even want to do anymore?
ALSO, READ Kenneth Copeland Devotional 7th February 2022
There are for me. For example, I used to smoke tobacco, and I felt sorry for all those Christians who couldn't. But you know what? Now that I'm a believer, I have no desire for tobacco anymore. It is not even part of my thoughts, much less my lifestyle.
That's the kind of thing that happens as you feed and renew your mind on the Word of God. It doesn't necessarily happen quickly or easily.
Kenneth Copeland Devotional 16th March 2022
Your flesh may fight and buck for a while because it's been trained to go the way of the world so long. But if you stick with the Word and keep growing, your flesh can develop the habit of righteousness just like it developed the habit of unrighteousness.
ALSO, READ Kenneth Copeland Devotional 1st March 2022
Don't starve your spirit by trying to get by on just a little spiritual milk now and then. Develop the habit of feeding on the solid food of the Word every day and find out what real maturity is all about.
SCRIPTURE READING:
Kenneth Copelan Devotional Today written by Kenneth and Gloria Copeland, the leader of the Kenneth Copeland Ministries (www.KCM.org) specializes in teaching principles of bible faith – prayer, healing, salvation and other biblical topics.
ALSO, READ Kenneth Copeland Devotional 29 August 2021
JESUS IS COMING SOON!!!
ARE YOU BORN AGAIN? IF NO
Accept Jesus Christ today and secure a life of eternal rest and Glory …
SAY THIS 1 MINUTE PRAYER 

LORD JESUS, I BELIEVE YOU DIED FOR MY SINS, FORGIVE ME OF ALL MY INIQUITIES. I ACCEPT YOU AS MY LORD AND SAVIOUR FROM TODAY AND FOREVERMORE. COME AND BE THE LORD OF MY LIFE AND I AM WILLING TO OBEY YOUR COMMAND AND LIVE ACCORDING TO YOUR WILL AS YOU HELP ME, THANK YOU FOR ACCEPTING ME INTO YOUR FOLD. AMEN

JOHN 3: 3 JESUS ANSWERED AND SAID UNTO HIM, VERILY, VERILY, I SAY UNTO THEE, EXCEPT A MAN BE BORN AGAIN, HE CANNOT SEE THE KINGDOM OF GOD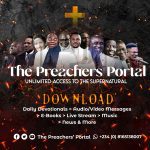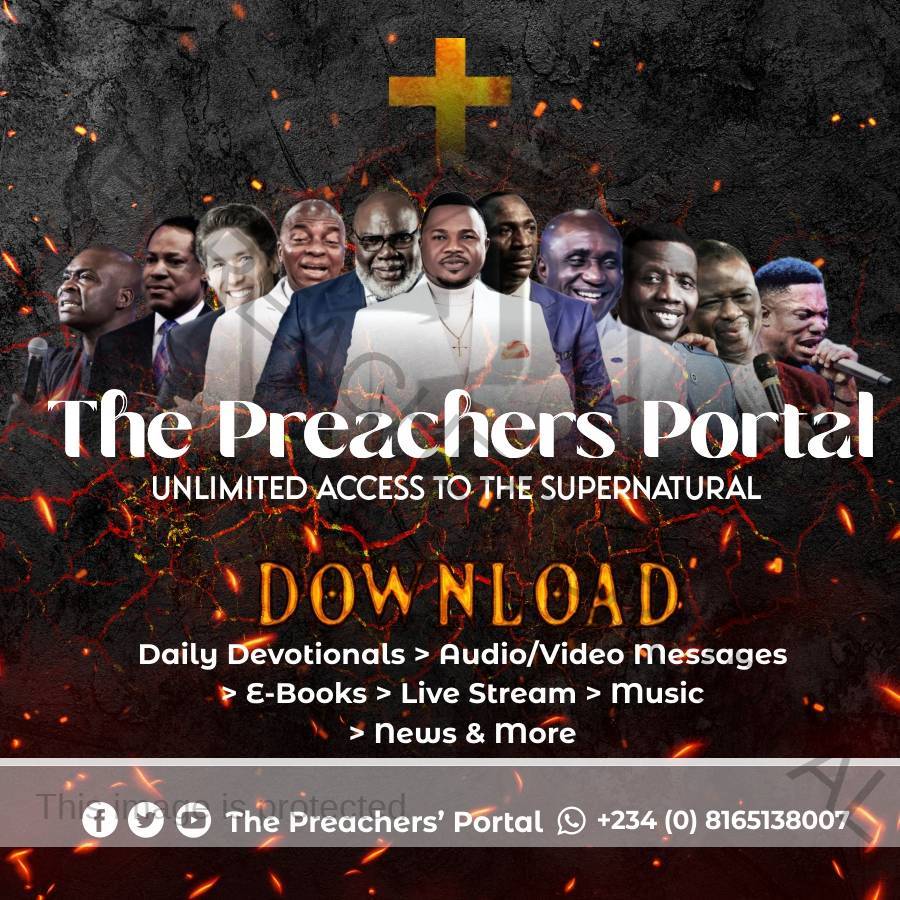 I Am A God-kind Gospel Blogger, Gospel Content Writer, Evangelist, Songwriter, Teacher and Soul-Winner. The Chief-editor of ThePreachersPortal.Org. I have worked with media houses of various religious organizations and NGOs. On This Platform, You will get access to Daily Devotionals, Live Streams, Audio Messages, Motivational Articles and Inspirational content as I share them for free. Follow me on social media to learn more about this movement.