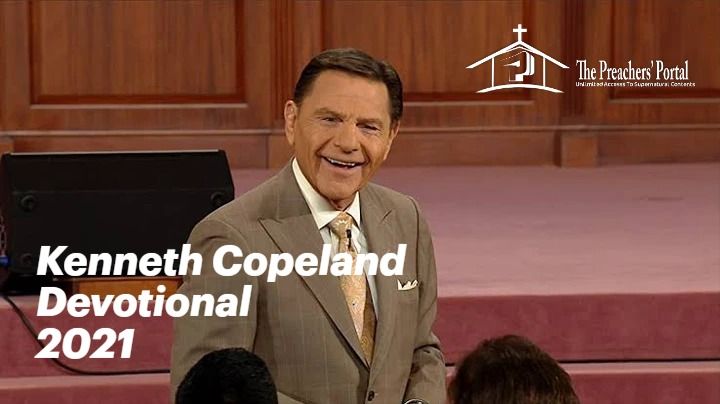 Kenneth Copeland Devotional 17th January 2022
Kenneth Copeland Devotional 17th January 2022
CLICK HERE FOR PREVIOUS READING 
Kenneth Copeland Devotional 17 January 2022 (Faith To Faith) Written By Kenneth & Gloria Copeland
TOPIC: Let God Do It His Way
SCRIPTURE: Elisha sent a messenger to him, saying, Go and wash in Jordan seven times, and your flesh shall be restored, and you shall be clean. But Naaman was angry…. – 2 Kings 5:10-11, The Amplified Bible
KENNETH COPELAND DEVOTIONAL FOR TODAY
MESSAGE
So often we miss out on what God wants to do for us because He doesn't do it the way we think He should. We work up an idea in our minds about how He's going to heal us, for instance. We think He's going to send some famous preacher to lay hands on us or that He's going to knock us off our feet with a blast of His power. When He doesn't, we let our faith drop and foul up what He had actually planned to do.
That's what Naaman did. He went to Elisha expecting to be healed in a particular way. When it didn't happen that way, the Bible says, he went away in a rage.
What Elisha told him to do was simple. Dip seven times in the Jordan. Naaman could do that. But it didn't fit his idea of how his healing should take place. He thought Elisha would heal him by waving his hands around and calling on the Name of the Lord.
Kenneth Copeland Devotional 17th January 2022
Naaman stormed away and he would have missed out on his healing if one of his servants hadn't talked him into giving Elisha's instructions a try.
I used to be like that. I wanted spectacular experiences from God so badly I was missing out on the experiences God had planned for me. Once I realized that, I quit looking for feelings and spectacular manifestations and just started expecting God to keep His Word.
I remember I went to a meeting one night with my ankle messed up terribly. The pain was so severe it went from my foot all the way up to my shoulder blades. But I went into that meeting expecting God to heal me.
ALSO, READ Kenneth Copeland Devotional 21st November 2021
During the praise service, I ignored the pain in my foot and just sang and worshipped with everyone else. When the preaching started, I got my Bible and got involved in the Word. Sure enough, sometime during that service, I was healed. I don't know when it was. I didn't feel anything. I didn't see any sparklers go off. I didn't even realize I'd been healed until after the service. I got about halfway to the door and thought, Glory to God, my foot's well!
ALSO, READ Kenneth Copeland Devotional 21 May 2021
Kenneth Copeland Devotional 17th January 2022
Don't let your own ideas of how God's going to work rob you of your healing or your deliverance or your prosperity. Just trust Him and let Him do things His way. He will work mightily in you.
SCRIPTURE READING: 2 Kings 5:1-14
Kenneth Copelan Devotional Today written by Kenneth and Gloria Copeland, the leader of the Kenneth Copeland Ministries (www.KCM.org) that specializes in teaching principles of bible faith – prayer, healing, salvation and other biblical topics.
JESUS US COMING SOON!!!
ARE YOU BORN AGAIN? IF NO
Accept Jesus Christ today and secure a life of eternal rest and Glory …
Say this 1 Minute Prayer 

Lord Jesus, I believe you died for my sins, Forgive me of all my iniquities. I accept you as my Lord and Saviour from today and forevermore. Come and Be the Lord of my life and I am willing to obey your command and live according to your will as you help me, Thank you for accepting me into your fold. AMEN

JOHN 3: 3 Jesus answered and said unto him, Verily, verily, I say unto thee, Except a man be born again, he cannot see the kingdom of God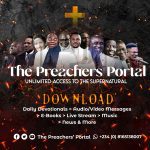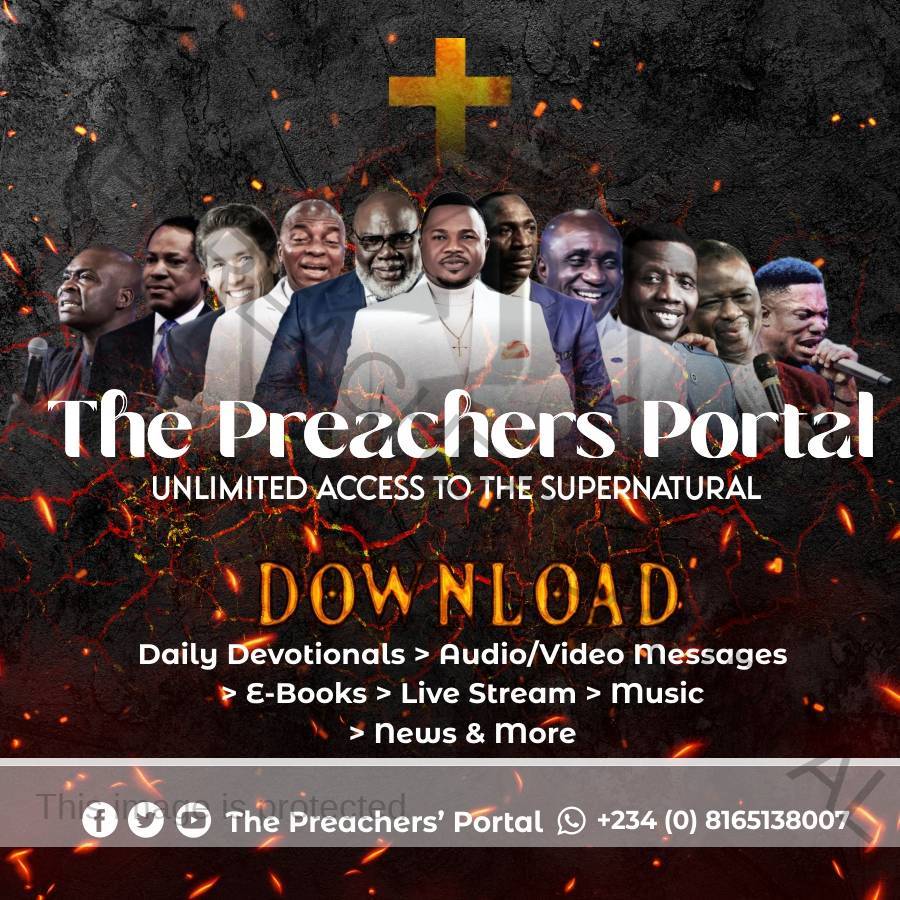 I Am A God-kind Gospel Blogger, Gospel Content Writer, Evangelist, Songwriter, Teacher and Soul-Winner. The Chief-editor of ThePreachersPortal.Org. I have worked with media houses of various religious organizations and NGOs. On This Platform, You will get access to Daily Devotionals, Live Streams, Audio Messages, Motivational Articles and Inspirational content as I share them for free. Follow me on social media to learn more about this movement.