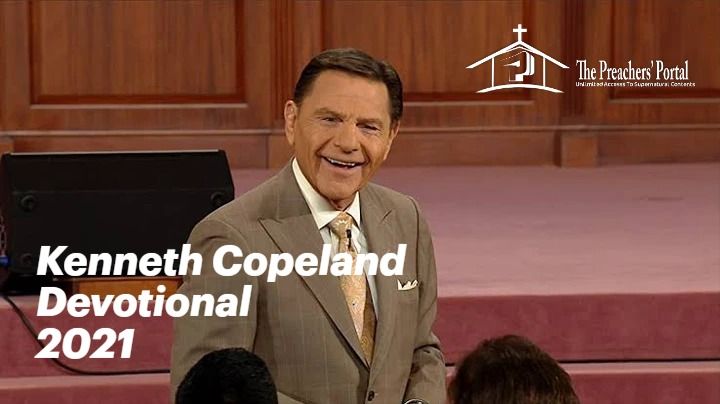 Kenneth Copeland Devotional 18th January 2022
Kenneth Copeland Devotional 18th January 2022
CLICK HERE FOR PREVIOUS READING 
Kenneth Copeland Devotional 18 January 2022 (Faith To Faith) Written By Kenneth & Gloria Copeland
TOPIC: Get Yourself Together
SCRIPTURE: Can two walk together, except they be agreed? – Amos 3:3
MESSAGE
When it comes to faith, a lot of believers feel like they have one foot nailed to the ground. No matter how hard they try, they just can't seem to make any progress.
If you'll watch them, you can see why. They literally haven't "gotten themselves together." One minute they'll be telling you, "Oh yes, amen, I believe the Word," and the next minute they'll be spouting unbelief like it's going out of style. "I know God says He'll prosper us, but I'll tell you what, my business is doing so badly, it's about to give me ulcers. I can't sleep at night for worrying."
Dig a little deeper and you may find out that they've pulled their actions out of line with the Word as well. "Well, you understand, brother, I can't possibly tithe with my income like it is. I'd go under!"
ALSO, READ Kenneth Copeland Devotional 26th October 2021
Faith just won't work for a person like that
You see, you're a triune being. You are a spirit. |You have a soul, which consists of your mind, will and emotions. And you live in a body. Each of those areas has a specific role to play in your faith walk. You have to get all three in agreement before you can go anywhere at all!
Kenneth Copeland Devotional 18th January 2022
Start by feeding your spirit on the Word of God. Just like the body produces physical strength when you nourish it with food, the spirit produces spiritual strength when you nourish it with the Word. That spiritual strength is called faith. Develop that faith, and instead of your spirit being dominated by the other two areas, it will be the one in charge.
Next, bring your soul in line. Set your mind on "things above." Meditate on the Word until your thoughts begin to agree with it. Keep your attention on it until even your emotions yield.
ALSO, READ Kenneth Copeland Devotional 8th January 2022
Finally, bring your body in line. Once you truly get your spirit and soul established on the Word, that won't be hard. The body is a follower, not a leader. It will do whatever you train it to do. Begin teaching your body to act on the truth you've planted in your mind and spirit, and it will follow right along.
Don't try to walk in faith with your foot nailed to the ground. Get yourself together! Bring your spirit, soul and body in harmony—and the Word will take you as far as you want to go.
Scripture Reading: 1 Thessalonians 5:14-24
Kenneth Copelan Devotional Today written by Kenneth and Gloria Copeland, the leader of the Kenneth Copeland Ministries (www.KCM.org) that specializes in teaching principles of bible faith – prayer, healing, salvation and other biblical topics.
JESUS US COMING SOON!!!
ARE YOU BORN AGAIN? IF NO
Accept Jesus Christ today and secure a life of eternal rest and Glory …
Say this 1 Minute Prayer 

Lord Jesus, I believe you died for my sins, Forgive me of all my iniquities. I accept you as my Lord and Saviour from today and forevermore. Come and Be the Lord of my life and I am willing to obey your command and live according to your will as you help me, Thank you for accepting me into your fold. AMEN

JOHN 3: 3 Jesus answered and said unto him, Verily, verily, I say unto thee, Except a man be born again, he cannot see the kingdom of God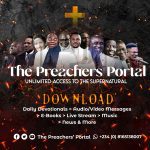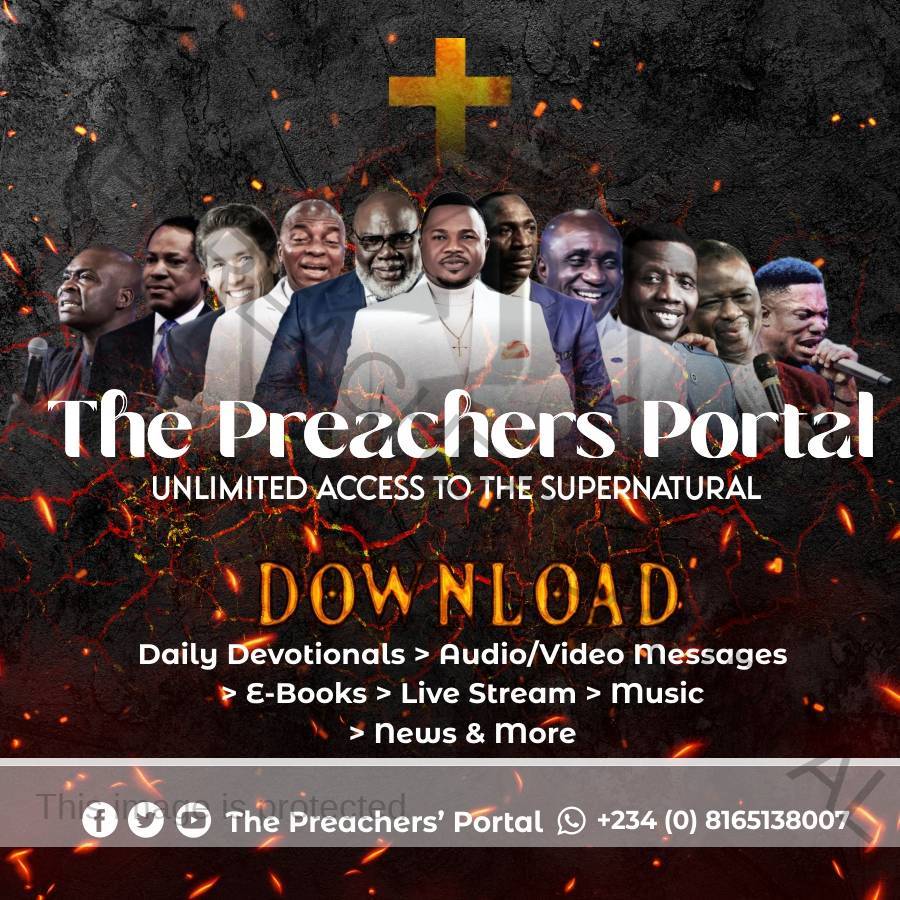 I Am A God-kind Gospel Blogger, Gospel Content Writer, Evangelist, Songwriter, Teacher and Soul-Winner. The Chief-editor of ThePreachersPortal.Org. I have worked with media houses of various religious organizations and NGOs. On This Platform, You will get access to Daily Devotionals, Live Streams, Audio Messages, Motivational Articles and Inspirational content as I share them for free. Follow me on social media to learn more about this movement.