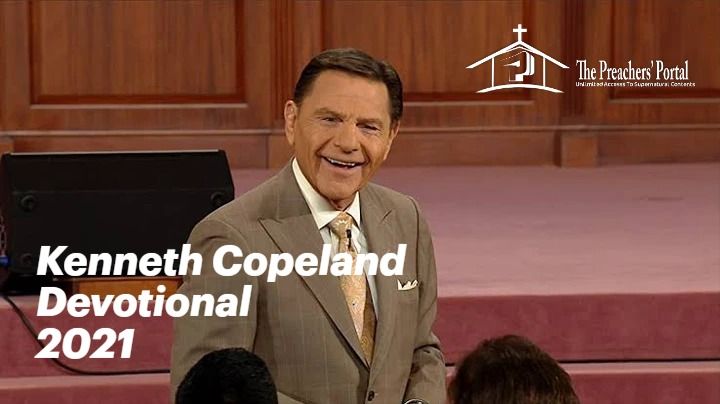 Kenneth Copeland Devotional 3 September 2021
Kenneth Copeland Devotional 3 September 2021
CLICK HERE FOR PREVIOUS READING 
Kenneth Copeland Devotional 3 September 2021 – God's Country Written By Kenneth & Gloria Copeland
Topic: God's Country
The things which are impossible with men are possible with God. – Luke 18:27
ALSO, READ  DEVOTIONAL: DCLM Daily Manna 3 September 2021 Prayers
MESSAGE
Right now you and I are standing face to face with situations in our nation that need to be changed. Some of those situations look totally impossible. But they're not. Because this country belongs to God.
He's the One who brought the United States of America into existence. He had a special purpose for it. He needed a country where the gospel could be preached freely and not suppressed.
ALSO, READ  Andrew Wommack Devotional 3 September 2021
It was God Himself who stirred the heart and mind of Christopher Columbus and planted within him the dream of charting a new course to the West. Columbus said so in his own journals:
Kenneth Copeland Devotional 3 September 2021
"It was the Lord who put into my mind (I could feel His hand upon me) the fact that it would be possible to sail from here to the Indies. All who heard of my project rejected it with laughter, ridiculing me. There's no question that the inspiration was from the Holy Spirit because He comforted me with rays of marvellous inspiration from the Holy Scriptures…."
Who brought Christopher Columbus to America? God brought him. This is God's nation. He raised it up, and it's not going to be taken away from Him.
ALSO, READ  Billy Graham Devotional 3 September 2021
The next time you're tempted to look at situations in this country as impossible, remember who it belongs to. Then you can discover America just like Christopher Columbus did—by faith.
Scripture Reading: Psalm 106
Kenneth Copelan Devotional Today written by Kenneth and Gloria Copeland, the leader of the Kenneth Copeland Ministries (www.KCM.org) that specializes in teaching principles of bible faith – prayer, healing, salvation and other biblical topics.
ARE YOU BORN AGAIN? IF NO
Accept Jesus Christ today and secure a life of eternal rest and Glory …
Say this 1 Minute Prayer 

Lord Jesus, I believe you died for my sins, Forgive me of all my iniquities. I accept you as my Lord and Saviour from today and forevermore. Come and Be the Lord of my life and I am willing to obey your command and live according to your will as you help me, Thank you for accepting me into your fold. AMEN

JOHN 3: 3 Jesus answered and said unto him, Verily, verily, I say unto thee, Except a man be born again, he cannot see the kingdom of God.