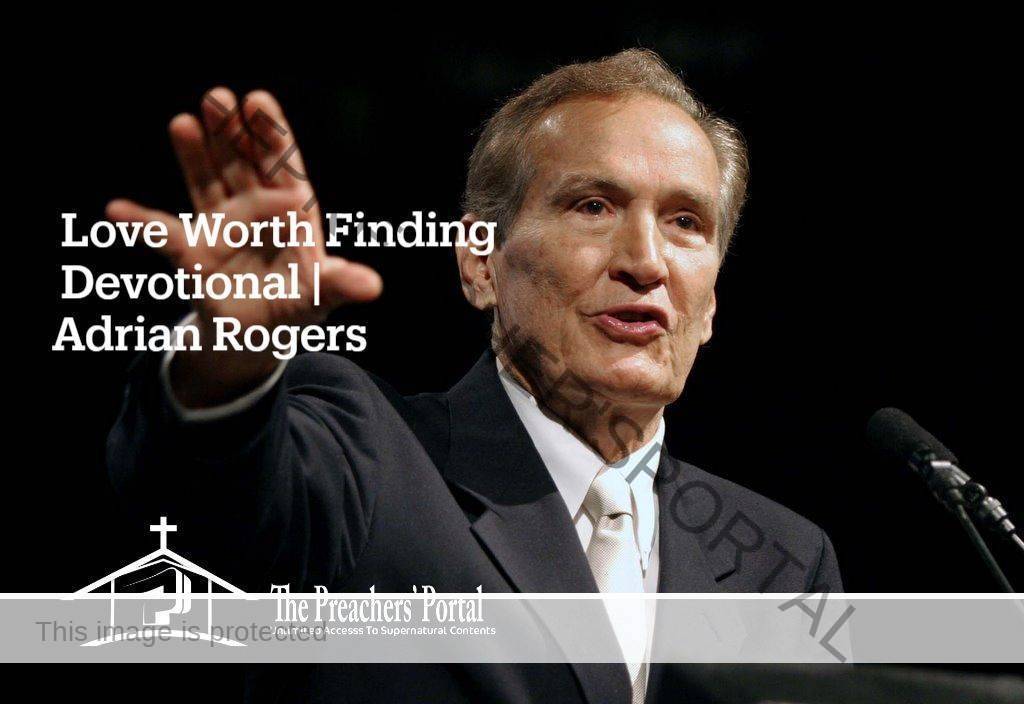 Love Worth Finding Devotional 23rd July 2022 | Adrian Rogers
Love Worth Finding Devotional 23rd July 2022 | Adrian Rogers
CLICK HERE FOR PREVIOUS READING 
Love Worth Finding Devotional 23rd July 2022 Written By Adrian Rogers
TOPIC: Do You Have an Evil Imagination?
SCRIPTURE: "And God saw that the wickedness of man was great in the earth, and that every imagination of the thoughts of his heart was only evil continually."
MESSAGE
The word "imagination" is a very interesting word in this verse. John Phillips says the word "imagination" comes from a Hebrew root word which means "to make something or fashion something as a potter would fashion a vessel." Don't get the idea that in that day men were just having bad thoughts or that they were daydreaming. That's not what the word "imagination" means.
ALSO READ, Love Worth Finding Devotional 1st March 2022 | Adrian Rogers
It means they had carefully crafted, wicked, ungodly philosophies. God had given them His Word, but rather than clinging to the Word of God they clung to these thoughts, these philosophies, and these theologies that they had fashioned. The days of Enoch were days of anarchy. They were days of apostasy. But they were primarily days of apathy.
Love Worth Finding Devotional 23rd July 2022
How might people craft ungodly thoughts today?
How can we be careful that we craft godly thoughts instead?
ACTION POINT
Write out an assessment of how you spend your time. Consider how the way you spend your time leads you to craft certain thoughts. What needs to change?
This devotional © 2018 by Rick Warren. All rights reserved. Used by permission
JESUS IS COMING SOON!!!
ARE YOU BORN AGAIN? IF NO, ACCEPT JESUS NOW
Accept Jesus Christ today and secure a life of eternal rest and Glory …
Say this 1 Minute Prayer

Lord Jesus, I believe you died for my sins, Forgive me of all my iniquities. I accept you as my Lord and Saviour from today and forevermore. Come and Be the Lord of my life and I am willing to obey your command and live according to your will as you help me, Thank you for accepting me into your fold. AMEN

JOHN 3: 3 Jesus answered and said unto him, Verily, verily, I say unto thee, Except a man be born again, he cannot see the kingdom of God