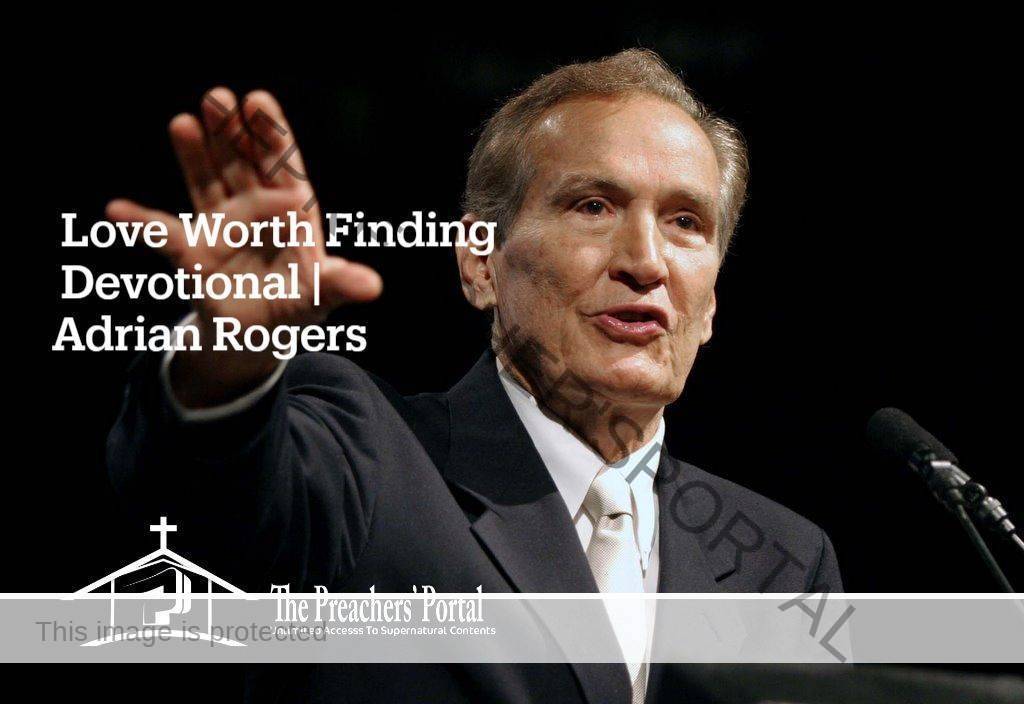 Love Worth Finding Devotional 7th March 2022 | Adrian Rogers
Love Worth Finding Devotional 7th March 2022 | Adrian Rogers
CLICK HERE FOR PREVIOUS READING 
Love Worth Finding Devotional 7th March 2022 Written By Adrian Rogers
TOPIC: How Did Abel Please God?
MESSAGE
PRAY OVER THIS:
"By faith, Abel offered to God a more excellent sacrifice than Cain, through which he obtained witness that he was righteous, God testifying of his gifts, and through it he being dead still speaks."
PONDER THIS:
What did Abel offer? "Abel also brought of the firstborn of his flock" (Genesis 4:4). Abel's offering was based on a blood atonement and this pointed forward to Jesus. Religion is what sinful people do for a holy God. The Gospel is the Good News of what a holy God has already done for sinful man.
ALSO READ, Love Worth Finding Devotional 1st March 2022 | Adrian Rogers
Where did Abel get the idea of bringing a blood offering to Almighty God? When Adam and Eve sinned against God, they tried to clothe themselves with fig leaves. What is that? The fruit of the ground. What did God do? God came into the garden of Eden and made them coats of animal skin. How do you get coats of skin? Blood must be shed. This sacrifice foreshadowed the blood of Jesus that would be shed as the ultimate sacrifice.
Love Worth Finding Devotional 7th March 2022
Why was it necessary for Jesus's blood to be shed?
What other Old Testament examples can you think of that point forward to the shed blood of Jesus?
PRACTICE THIS:
Make a list of some Old Testament references to sacrifices. Consider the ways these accounts pointed to Jesus.
This devotional © 2018 by Rick Warren. All rights reserved. Used by permission
Love Worth Finding Devotional 7th March 2022 | Adrian Rogers
JESUS IS COMING SOON!!!
ARE YOU BORN AGAIN? IF NO ACCEPT JESUS NOW
Accept Jesus Christ today and secure a life of eternal rest and Glory …
Say this 1 Minute Prayer

Lord Jesus, I believe you died for my sins, Forgive me of all my iniquities. I accept you as my Lord and Saviour from today and forevermore. Come and Be the Lord of my life and I am willing to obey your command and live according to your will as you help me, Thank you for accepting me into your fold. AMEN

JOHN 3: 3 Jesus answered and said unto him, Verily, verily, I say unto thee, Except a man be born again, he cannot see the kingdom of God