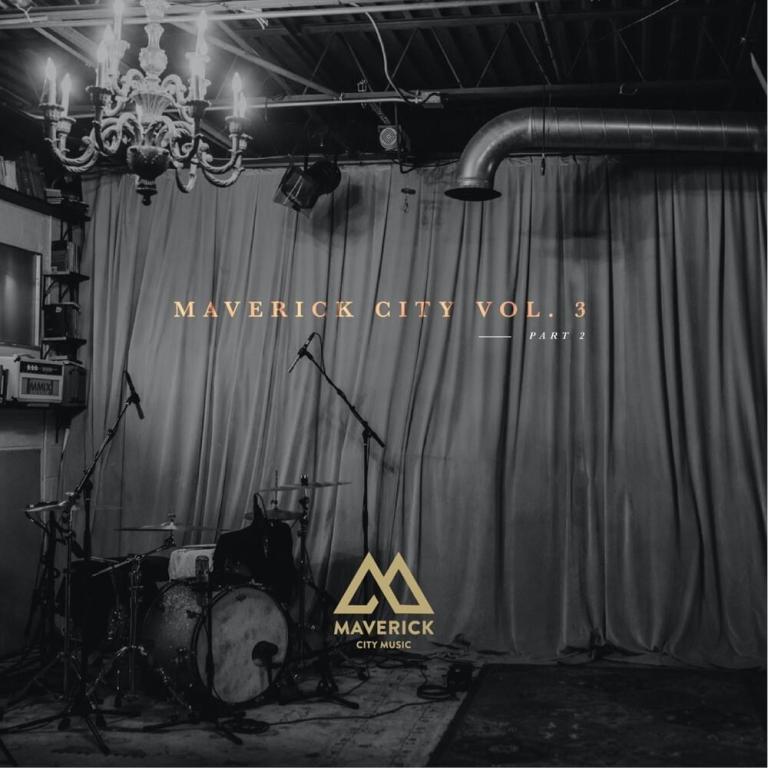 ALBUM: Maverick City Music "Maverick City Vol 3 Pt 2" (Mp3)
The Maverick City, Vol. 3 Pt. 2 is the second live album by American contemporary worship music collective Maverick City Music, which was released on October 9, 2020.
The featured worship leaders on the album are Amanda Lindsey Cook, Naomi Raine, Aaron Moses, Chandler Moore, Maryanne J. George, Osby Berry, Brandon Lake, and Nate Moore. The album was produced by Jonathan Jay and Tony Brown.
ALSO, CHECK Lara George – Through The Years | Download Mp3 (Lyrics)
Maverick City Vol. 3 Pt. 2 achieved commercial success upon its release, the album has debuted at No. 4 on Billboard's Top Christian Albums Chart and No. 2 on Top Gospel Albums Chart in the United States, and No. 8 on the Official Christian & Gospel Albums Chart in the United Kingdom.
ALSO, CHECK Alex Amos Ft. Teekaywitty – Not Afraid | Download Mp3
It was also nominated for the Billboard Music Award for Top Gospel Album at the 2021 Billboard Music Awards.
Download Maverick City Music "Maverick City Vol 3 Pt 2" Album Tracklist (Mp3)
TRACKLIST
Temple (Spontaneous) (featuring Amanda Lindsey Cook) written by Amanda Lindsey Cook
Be Praised (featuring Naomi Raine and Aaron Moses) written by Aaron Moses, Dante Bowe and Joe L Barnes
To You (featuring Chandler Moore and Maryanne J. George) written by Maryanne Joshua George and Davy Flowers
The Story I'll Tell (featuring Naomi Raine) written by Naomi Raine, Benji Cowart and Alton Eugene
Yahweh (featuring Chandler Moore and Osby Berry) written by Moses, Bowe and Kierre Lindsay
Most High (Spontaneous) (featuring Chandler Moore) written by Jumbo Aniebiet
Never Leave (featuring Naomi Raine) written by Eugene, Nate Moore, Chandler Moore and Chris House
Hymn of the Ages" (featuring Maryanne J. George) written by George, Stephen Carswell, Julissa Leilani and Cowart
Fresh Fire" (featuring Naomi Raine and Brandon Lake) written by Brandon Lake, Tony Brown, Jonathan Jay, Bowe, Paul McClure and Hannah McClure
Open Door" (featuring Maryanne J. George and Nate Moore) written by Jay and Mia Fieldes
God of Midnight (featuring Aaron Moses) written by Aaron Moses
Isaiah Song (featuring Chandler Moore) written by C. Moore, Leamond Sloan and Benita Jones
Yes & Amen (featuring Chandler Moore) written by Brown and N. Moore
Put on Love (featuring Nate Moore and Osby Berry) written by N. Moore and Ben Smith
Closer (featuring Brandon Lake) written by Brandon Lake