Mountain Top Life MFM Devotional
MFM Daily Devotional || 14th March 2022 (Monday) By Dr. Olukoya
MFM Daily Devotional || 14th March 2022 (Monday) By Dr. Olukoya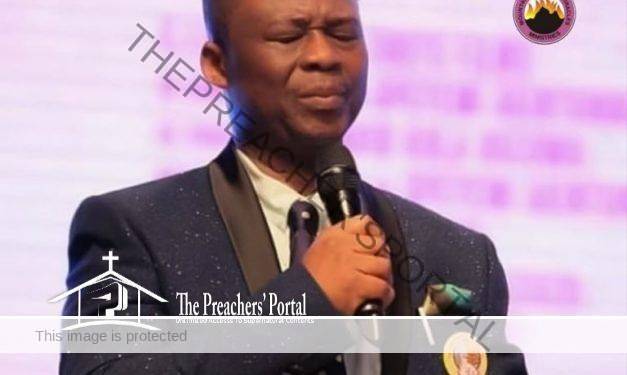 MFM Daily Devotional || 14th March 2022 (Monday) By Dr. Olukoya
MFM Daily Devotional || 14th March 2022 (Monday) By Dr. Olukoya
CLICK HERE FOR PREVIOUS READING 
Mountain Top Life || MFM Daily Devotional For 14 March 2022; Monday Devotional Message Written By Dr D.K Olukoya (PMCH) – Closing Evil Doorways (I) 
TOPIC: Closing Evil Doorways (I)
BIBLE IN ONE YEAR: Numbers 1, Numbers 2:1-9, Luke 1:26-38, Psalm 33:12-22
FIRE SCRIPTURE: 2 Corinthians 10:3-6 (KJV)
3 For though we walk in the flesh, we do not war after the flesh:
4 (For the weapons of our warfare are not carnal, but mighty through God to the pulling down of strongholds;)
5 Casting down imaginations, and every high thing that exalteth itself against the knowledge of God, and bringing into captivity every thought to the obedience of Christ;
ALSO, READ MFM Daily Devotional || 2nd March 2022 (Wednesday) By Dr. Olukoya
6 And having in a readiness to revenge all disobedience, when your obedience is fulfilled.
MEMORY VERSE: "44 As soon as they hear of me, they shall obey me: the strangers shall submit themselves unto me. 45 The strangers shall fade away, and be afraid out of their close places." – Psalm 18:44-45
MOTIVATIONAL QUOTES:
You become whatever you allow or disallow from occupying your life.
PRAISE AND WORSHIP:
Take praise and worship songs as led by the Holy Spirit.
PROPHETIC WORD FOR TODAY:
Every conscious or unconscious open door to satanic agents into your life is hereby closed, in the name of Jesus.
MFM DAILY DEVOTIONAL FOR TODAY
MESSAGE
Today's message may appear strange to some people, but I pray that the Lord will give you deep understanding and deliverance, in the name of Jesus.
What is a door? It can simply be defined as the entry point into a place, building or the life of a person. The life of man can be compared to a building with entry points. Doors provide the opportunity of entry and exit, in any given situation.
ALSO, READ MFM Daily Devotional || 4th March 2022 (Friday) By Dr. Olukoya
This explains the angelic traffic in Jacob's dream in Genesis 28:12, where the ladder from heaven touches the earth. The same thing happens in a situation where there is the traffic of demons coming in and going out of a man's life through a particular doorway. It is left for you to take over the control of such entry points by the help of the Holy Spirit.
In deliverance, doors stand for a spiritual access point into the life of a person, especially in the spiritual realm. These evil doorways are the openings created in a man's life, directly or indirectly, through spiritual ignorance, carelessness or nonchalance.
MFM Daily Devotional || 14th March 2022 (Monday) By Dr. Olukoya
These include negative thoughts and imaginations, bad habits, negative attitudes and bad behaviours which have become a ladder or entrance to satanic invasion into such a life.
ALSO, READ MFM Daily Devotional || 3rd March 2022 (Thursday) By Dr. Olukoya
For example, anger, bitterness, envy, jealousy, all ungodly and vain imaginations, rebellion and disobedience, strife and all works of the flesh (Galatians 5:19-21) are easy doorways for demonic pollution of human life.
These evil doorways soon become a stronghold harboring demons in different dimensions and capacities. These demons are strangers and evil tenants in the building of a man's life; they must be evacuated for the individual to enjoy the presence of God in his or her life.
To do this, you need to first identify the doorway so that you can deal with it from the roots and prevent a reinforcement or re-entry. This can only be done through aggressive prayers, strong faith in the Lord as well as living a life of holiness and complete brokenness.
ALSO, READ MFM Daily Devotional || 2nd March 2022 (Wednesday) By Dr. Olukoya
MFM Daily Devotional || 14th March 2022 (Monday) By Dr. Olukoya
PRAYER POINTS:
MORNING
I shut down every satanic entry point into my life by the power in the blood of Jesus, in the name of Jesus.
Anything in me standing as an open door for demonic pollution, fire of God burn it now, in the name of Jesus.
O God, arise and purge my life, make me clean by Your fire, in the name of Jesus.
EVENING
You the spirit of…… (mention that weakness), I evacuate you out of my life by fire, in the name of Jesus.
I pull down every stronghold of darkness present in my life, in the name of Jesus.
Where is the Lord God of Elijah? Arise and chase out of my life every evil presence, in the name of Jesus.
Blood of Jesus, preserve my life against demonic traffic, in the name of Jesus.
MOUNTAIN TOP LIFE || MFM DAILY DEVOTIONAL  is a daily devotional by Dr D.K Olukoya (General Overseer, Mountain of Fire and Miracle Ministries, Worldwide)
JESUS IS COMING SOON!!
ARE YOU BORN AGAIN? IF NO ACCEPT JESUS NOW
Accept Jesus Christ today and secure a life of eternal rest and Glory …
SAY THIS 1 MINUTE PRAYER 

LORD JESUS, I BELIEVE YOU DIED FOR MY SINS, FORGIVE ME OF ALL MY INIQUITIES. I ACCEPT YOU AS MY LORD AND SAVIOUR FROM TODAY AND FOREVERMORE. COME AND BE THE LORD OF MY LIFE AND I AM WILLING TO OBEY YOUR COMMAND AND LIVE ACCORDING TO YOUR WILL AS YOU HELP ME, THANK YOU FOR ACCEPTING ME INTO YOUR FOLD. AMEN

JOHN 3: 3 JESUS ANSWERED AND SAID UNTO HIM, VERILY, VERILY, I SAY UNTO THEE, EXCEPT A MAN BE BORN AGAIN, HE CANNOT SEE THE KINGDOM OF GOD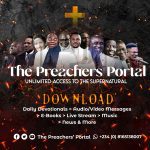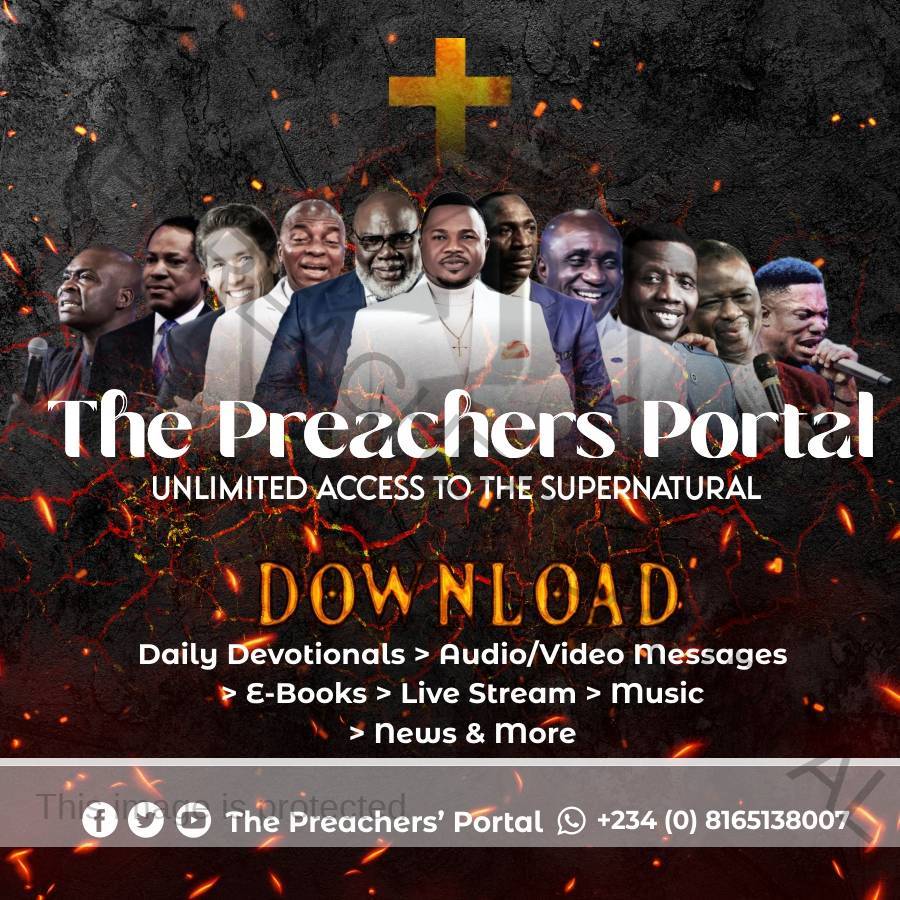 I Am A God-kind Gospel Blogger, Gospel Content Writer, Evangelist, Songwriter, Teacher and Soul-Winner. The Chief-editor of ThePreachersPortal.Org. I have worked with media houses of various religious organizations and NGOs. On This Platform, You will get access to Daily Devotionals, Live Streams, Audio Messages, Motivational Articles and Inspirational content as I share them for free. Follow me on social media to learn more about this movement.