Mountain Top Life MFM Devotional
MFM Daily Devotional || 17th March 2022 (Thursday) By Dr. Olukoya
MFM Daily Devotional || 17th March 2022 (Thursday) By Dr. Olukoya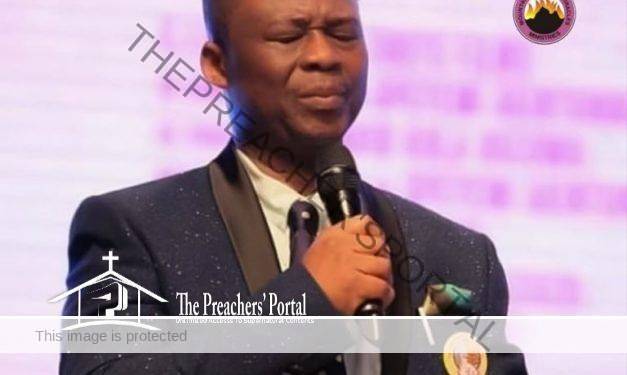 MFM Daily Devotional || 17th March 2022 (Thursday) By Dr. Olukoya
MFM Daily Devotional || 17th March 2022 (Thursday) By Dr. Olukoya
CLICK HERE FOR PREVIOUS READING 
Mountain Top Life || MFM Daily Devotional For 17 March 2022; Thursday Devotional Message Written By Dr D.K Olukoya (PMCH) – Pray Your Way To Breakthrough
TOPIC: Pray Your Way To Breakthrough
BIBLE IN ONE YEAR: Numbers 5:11-31, Numbers 6:1-27, Luke 2:1-20, Proverbs 7:6-20
FIRE SCRIPTURE: 2 Samuel 5:19-20 (KJV)
19 And David enquired of the Lord, saying, Shall I go up to the Philistines? wilt thou deliver them into mine hand? And the Lord said unto David, Go up: for I will doubtless deliver the Philistines into thine hand.
20 And David came to Baalperazim, and David smote them there, and said, The Lord hath broken forth upon mine enemies before me, as the breach of waters. Therefore he called the name of that place Baalperazim.
MEMORY VERSE: "For every one that asketh receiveth; and he that seeketh findeth, and to him that knocketh it shall be opened." – Matthew 7:8
MOTIVATIONAL QUOTES:
Always take advantage of this beautiful gift called prayer and see God breaking forth in your life and family.
PRAISE AND WORSHIP:
Take praise and worship songs as led by the Holy Spirit.
PROPHETIC WORD FOR TODAY:
I decree breakthroughs galore upon your life today, in the Name of Jesus.
MFM DAILY DEVOTIONAL TODAY
MESSAGE
Breakthrough, simply put, is when the obstacles, barriers, limitations and blockages in your way or path to greatness are removed. Praying your way to breakthrough is when you ask God to breakthrough in your life and move beyond human capabilities to do what only He can do. It is asking God to make a way when you cannot make a way or find a way all by yourself.
The only person that has the absolute power to remove the blockages, barriers, limitations and obstacles in our lives is God. David encountered Him in 2 Samuel 5:20 and testified, saying that the Lord hath broken forth upon his enemies before him.
ALSO, READ MFM Daily Devotional || 5th March 2022 (Saturday) By Dr. Olukoya
David encountered God of breakthroughs at the altar of prayer, not by sacrificing to idols or bathing in the rivers. Breakthroughs got outside the altar of prayer will be full of pains and sorrows. Prayer is the key that unlocks every door. As people of faith, we need to be people of prayer looking always and only unto Jesus, the answer to our needs and breakthrough prayers. For you to breakthrough in life and in ministry, you must make prayer your lifestyle (Colossians 4:2)
MFM Daily Devotional || 17th March 2022 (Thursday) By Dr. Olukoya
Breakthrough depicts making an effort and breaking through obstacles, as earlier stated. This effort is not just your physical struggles and labour. The Bible tells us that no man shall prevail by strength but by the enabling power and grace of God Almighty.
ALSO, READ MFM Daily Devotional || 6th March 2022 (Sunday) By Dr. Olukoya
Except the Lord builds the house, the labourers are merely working in vain. It is God that gives us wealth without adding sorrow. Do you want to break through and break forth? You need Jesus in your life and should be guided by the Holy Spirit.
Get intimate with God through His Word and you shall discover His promises and strategies to breakthrough. Are these barriers getting stubborn to break? Do the mountains and rivers seem insurmountable? Make haste to war a good warfare against the enemies of your breakthroughs with numerous spiritual weapons appropriate for your situation. Combat the enemy of your breakthroughs.
ALSO, READ MFM Daily Devotional || 4th March 2022 (Friday) By Dr. Olukoya
As you pray your way to breakthroughs, the Lord God Almighty, who sees and knows your desires, will answer you by fire, in the Name of Jesus.
PRAYER POINTS:
MORNING
I declare superabundance upon my life, in the Name of Jesus.
Lord, give me breakthroughs in all areas of my life, in the Name of Jesus.
Lord, rain abundant blessings upon me and my family, in the Name of Jesus.
MFM Daily Devotional || 17th March 2022 (Thursday) By Dr. Olukoya
EVENING
I receive the anointing for supernatural breakthroughs in all my endeavours, in the Name of Jesus.
I decree that my stolen blessings be restored sevenfold, in the Name of Jesus.
The anointing that destroys stubborn yokes, fall upon me, in the Name of Jesus.
All strange altars around my life, be broken into pieces, in the Name of Jesus.
MOUNTAIN TOP LIFE || MFM DAILY DEVOTIONAL  is a daily devotional by Dr D.K Olukoya (General Overseer, Mountain of Fire and Miracle Ministries, Worldwide)
JESUS IS COMING SOON!!
ARE YOU BORN AGAIN? IF NO ACCEPT JESUS NOW
Accept Jesus Christ today and secure a life of eternal rest and Glory …
SAY THIS 1 MINUTE PRAYER 

LORD JESUS, I BELIEVE YOU DIED FOR MY SINS, FORGIVE ME OF ALL MY INIQUITIES. I ACCEPT YOU AS MY LORD AND SAVIOUR FROM TODAY AND FOREVERMORE. COME AND BE THE LORD OF MY LIFE AND I AM WILLING TO OBEY YOUR COMMAND AND LIVE ACCORDING TO YOUR WILL AS YOU HELP ME, THANK YOU FOR ACCEPTING ME INTO YOUR FOLD. AMEN

JOHN 3: 3 JESUS ANSWERED AND SAID UNTO HIM, VERILY, VERILY, I SAY UNTO THEE, EXCEPT A MAN BE BORN AGAIN, HE CANNOT SEE THE KINGDOM OF GOD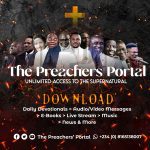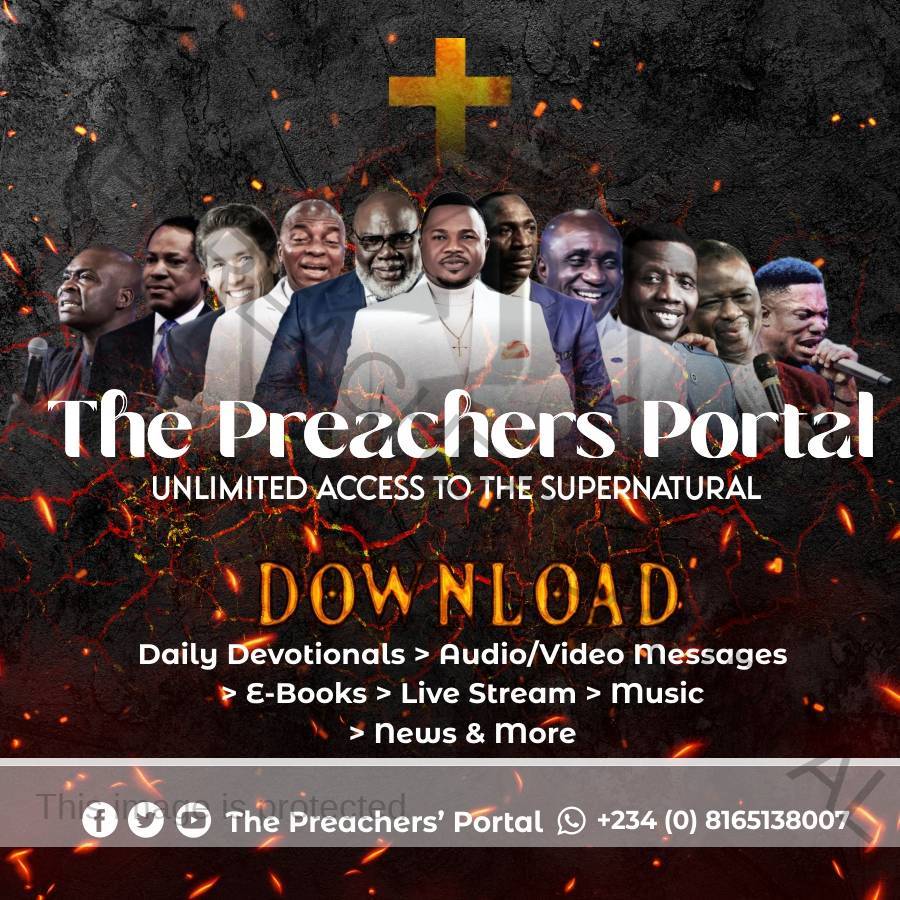 I Am A God-kind Gospel Blogger, Gospel Content Writer, Evangelist, Songwriter, Teacher and Soul-Winner. The Chief-editor of ThePreachersPortal.Org. I have worked with media houses of various religious organizations and NGOs. On This Platform, You will get access to Daily Devotionals, Live Streams, Audio Messages, Motivational Articles and Inspirational content as I share them for free. Follow me on social media to learn more about this movement.