Watch Live Services
MFM Daily Devotional || 22nd January 2022 (Saturday) By Dr. Olukoya
MFM Daily Devotional || 22nd January 2022 (Saturday) By Dr. Olukoya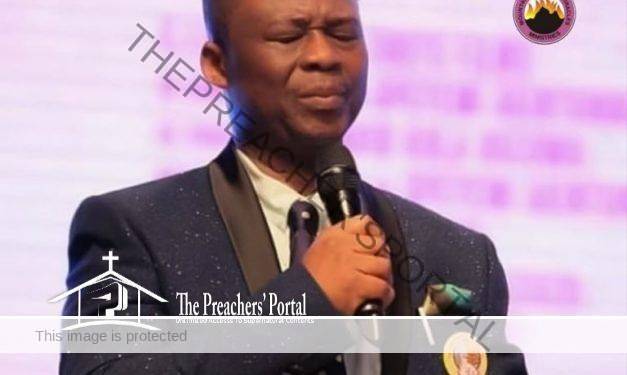 MFM Daily Devotional || 22nd January 2022 (Saturday) By Dr. Olukoya
MFM Daily Devotional || 22nd January 2022 (Saturday) By Dr. Olukoya
CLICK HERE FOR PREVIOUS READING 
Mountain Top Life || MFM Daily Devotional For 22 January 2022; Saturday Devotional Message Written By Dr D.K Olukoya (PMCH) – Say No To Powerlessness (II)
TOPIC: Say No To Powerlessness (2)
MEMORY VERSE
2 Chronicles 20:12 – "O our God, will thou not judge them? For we have no might against this great company that cometh against us; neither know we what to do: but our eyes are upon thee."
MOTIVATIONAL QUOTES
John 10:10a – "The thief cometh not, but for to steal, and to kill, and to destroy"
PROPHETIC WORD FOR TODAY
Spiritual power produces amazing results, while powerlessness engenders lack of signs and results that authenticate God's sovereignty.
BIBLE IN ONE YEAR
Genesis 43-44; Matthew 15:10-39; Psalm 13:1-6
FIRE SCRIPTURE: Matthew 17:16-20
16 And I brought him to thy disciples, and they could not cure him.
17 Then Jesus answered and said, O faithless and perverse generation, how long shall I be with you? how long shall I suffer you? bring him hither to me.
18 And Jesus rebuked the devil; and he departed out of him: and the child was cured from that very hour.
ALSO, READ MFM Daily Devotional 4 March 2021
19 Then came the disciples to Jesus apart, and said, Why could not we cast him out?
20 And Jesus said unto them, Because of your unbelief: for verily I say unto you, If ye have faith as a grain of mustard seed, ye shall say unto this mountain, Remove hence to yonder place; and it shall remove; and nothing shall be impossible unto you.
MFM DEVOTIONAL FOR TODAY
MESSAGE
Yesterday, we began to examine the dangers of powerlessness and noted that a Spirit-filled Christian is an asset to God and a blessing to His kingdom while a powerless Christian is a liability to himself, God and others. You were encouraged to reject powerless Christian living and obtain God's power to reign in life.
When there is powerlessness, the enemy will make the life of a person run contrary to his divine destiny, dreams and prophecies.
|When the power of God left Samson, he became a mere toy in the hands of his enemies, the Philistines (Judges 16:17). When the power of God departed from King Saul, an evil spirit troubled him and he lost his mind. Both scenarios explain that powerlessness can come as a result of sin, as well as spiritual carelessness.
ALSO, READ MFM Daily Devotional || 17th December 2021 (Friday) By Dr. Olukoya
Lack of spiritual power is the reason that servants are riding the horses of many believers while they trek. The rate at which the enemy and his cohorts afflict and steal from some people at will is really alarming. Such people have been reduced to mere shadows of themselves. This is all because they lack the power to rule over the devil, resist him and make him flee.
MFM Daily Devotional || 22nd January 2022 (Saturday) By Dr. Olukoya
The kingdom of God is in power. Jesus Christ and the apostles demonstrated the power of God to the world and changed it for Christ. However, our Fire Scripture shows that powerlessness constitutes a great disservice to God and His Kingdom. A man brought his epileptic child to Christ's disciples to heal, but they could not because they lacked the required faith and power. Jesus cast out the spirit and the disciples asked Him why they could not. He replied that it was their unbelief that rendered them helpless to contend with the demon.
ALSO, CHECK MFM Manna Water Service Live | 22nd September 2021 | D.K Olukoya
Beloved, without being filled with the Holy Spirit and anointed with the power from on high, you cannot genuinely impact your generation for God, be His change agents and purpose partner. The only way to be a victor in life and not a victim, prey or casualty is to be filled with the power of God and to use it to achieve God's purposes. A powerless Christian and a powerless church can neither fulfil God's purpose nor bring glory to Him.
MFM Daily Devotional || 22nd January 2022 (Saturday) By Dr. Olukoya
 PRAYER POINT
MORNING
1. Powers assigned to make me a spent force, you are liars, die, in the name of Jesus.
2. Power drainers, assigned against me, die now, in the name of Jesus.
3. Father, empower me to be Your change agent and purpose partner, in the name of Jesus.
EVENING
4. In the order of the Apostles of Jesus, O Lord, give me great grace and great power, in the name of Jesus.
5. O God, arise and deliver me from the consequences of powerlessness, in the name of Jesus.
6. I say no to the profitless life of spiritual powerlessness, in the name of Jesus.
7. Power to change the world for Christ, come upon me, in the name of Jesus.
MOUNTAIN TOP LIFE || MFM DAILY DEVOTIONAL  is a daily devotional by Dr D.K Olukoya (General Overseer, Mountain of Fire and Miracle Ministries, Worldwide)
MFM Daily Devotional || 21tST January 2022
JESUS IS COMING SOON!!
ARE YOU BORN AGAIN? IF NO ACCEPT JESUS NOW
Accept Jesus Christ today and secure a life of eternal rest and Glory …
Say this 1 Minute Prayer 

Lord Jesus, I believe you died for my sins, Forgive me of all my iniquities. I accept you as my Lord and Saviour from today and forevermore. Come and Be the Lord of my life and I am willing to obey your command and live according to your will as you help me, Thank you for accepting me into your fold. AMEN

JOHN 3: 3 Jesus answered and said unto him, Verily, verily, I say unto thee, Except a man be born again, he cannot see the kingdom of God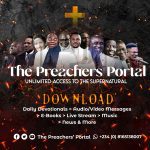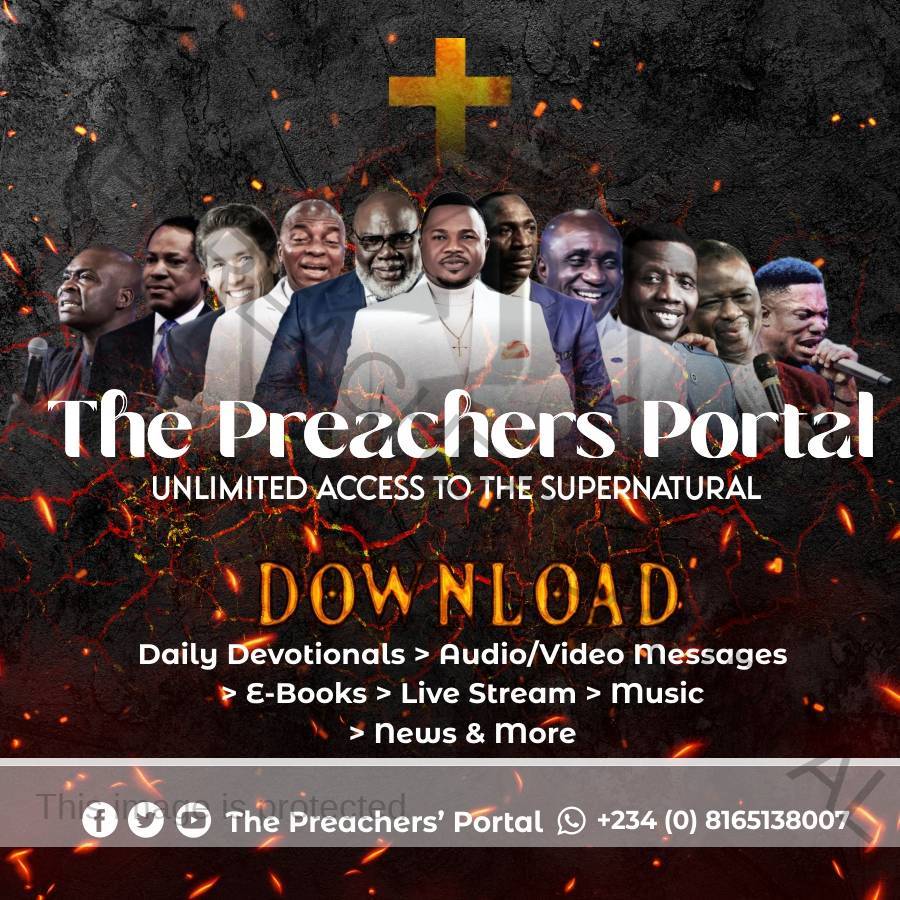 I Am A God-kind Gospel Blogger, Gospel Content Writer, Evangelist, Songwriter, Teacher and Soul-Winner. The Chief-editor of ThePreachersPortal.Org. I have worked with media houses of various religious organizations and NGOs. On This Platform, You will get access to Daily Devotionals, Live Streams, Audio Messages, Motivational Articles and Inspirational content as I share them for free. Follow me on social media to learn more about this movement.